News
Teacher-only days announced to support curriculum changes
The four additional teacher-only days will be available to primary and secondary schools across 2023 and 2024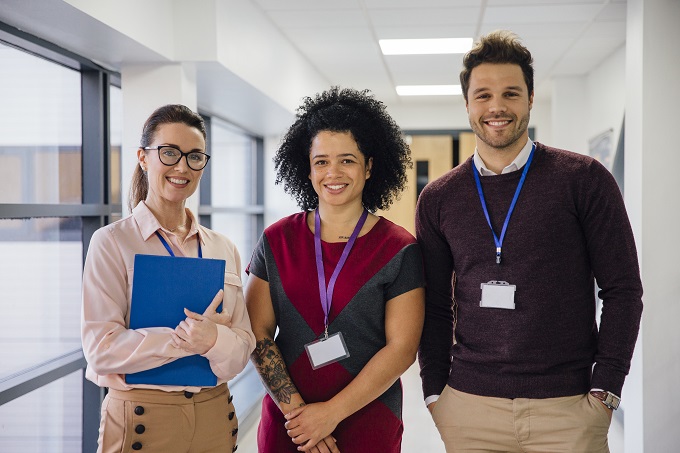 The Ministry of Education has confirmed there will be four additional teacher-only days over 2023 and 2024 to support the roll-out of changing curricula in primary and secondary schools.
In a statement released on November 30, Te Poutāhū (Curriculum Centre) Deputy Secretary Ellen MacGregor-Reid acknowledged the "significant changes" occurring in the schooling system. The teacher-only days will be used to "support implementation activities across The New Zealand Curriculum refresh, the re-design of Te Marautanga o Aotearoa and the NCEA Change Programme".
The first of these teacher-only days will be held in the first two weeks of Term Two, between Monday April 24 and Friday May 5. The timing of the other teacher-only days will be confirmed in the new year.
The teacher only days will be supported by the ministry, and the exact date for each school and kura will be self-determined to best align with their planning periods. The ministry is encouraging school boards to coordinate timing of these teacher-only days to maximise inter-school collaboration, and to support whānau who may have children of varying ages.
NZEI Te Riu Roa released their own statement on November 30 praising the implementation of these teacher-only days. However, they stated that they'd like the ministry to "ensure more time for professional leaning and development" on a permanent basis.
Liam Rutherford, NZEI Te Riu Roa president, said "we are pleased the government has listened to our members asking for more time to help implement the new curriculum over the next few years. The key, however, is ensuring this is not a 'one-off' occurrence and that more time to allow for professional development and working with children individually is baked in beyond 2024."
Rutherford also pointed to the recommendations of the independent Puāotanga report, which wants teachers to receive five hours of professional development hours a week.
Rutherford said that professional development time was crucial for teachers to develop "challenging and engaging lessons for tamariki to reach their potential".
"Teachers love seeing tamariki grow, but they need time to ensure they can do that." says Rutherford.
Rutherford notes that currently, teaching workloads are unsustainable, as many teachers work more than 50 hours a week.
"Many teachers find they are being asked to do more at a faster pace," says Rutherford, "which means they have no choice but to take their work home and that's not good for their work-life balance."
Rutherford says he'd like to see the government engage with issues of teachers' workloads, classroom sizes and calls for more learning support to ensure teaching remains an attractive profession.
"We hope this announcement leads to something more permanent," concludes Rutherford.