News
Health & Safety
First Aid training and supplies for schools
To prioritise first aid, schools need adequately qualified attendants on site, facilitating sport and other activities, and on excursions.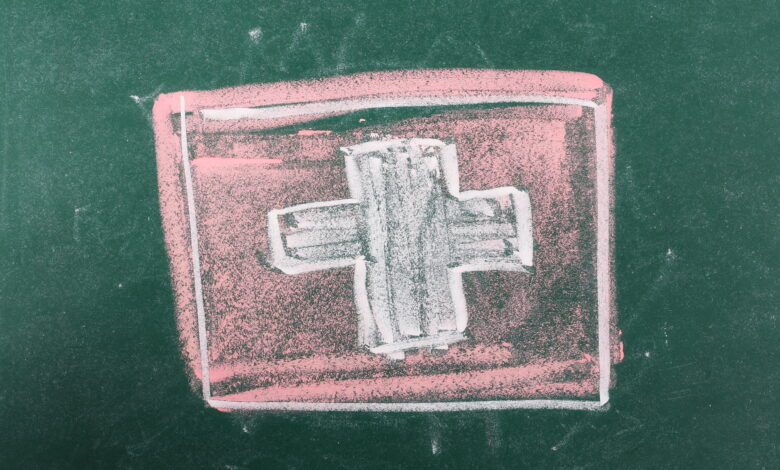 To prioritise first aid, schools need adequately qualified attendants on site, facilitating sport and other activities, and on excursions.
The latest print issue of School News magazine is available for free here.
Emergencies cannot be predicted, which is why schools must always be proactive and prepared.
Five aims of first aid:
Preserve life
Prevent injury from getting worse
Aid recovery
Relieve pain
Protect the unconscious
Some of these principles might seem like common sense; however, first aid undertaken by an untrained person can put someone at further risk. Knowing when to act and what to do is critical.
Who is First Aid trained?
If all staff can perform basic first aid, your school is in a stronger position. It is vital to make sure your school has an adequate number of qualified first aid officers. Training should be Health and Safety and Ministry of Education compliant, with NZQA units available as required. Training needs for schools can be complex, so consult your local first aid provider, many will tailor training to accommodate your school specifically.
First aid qualifications need to be completed and refreshed every two years, covering topics like asthma, fractures, diabetes, bites and stings, as well as CPR and defibrillation. Depending on the individual school and health and safety requirements, additional courses might be considered. For example, first aid competencies to treat a condition that is specific to a particular student, or for the treatment of Anaphylaxis, for early childhood care, outdoor emergencies, or advanced emergencies.
Cardiopulmonary Resuscitation (CPR) is an effective lifesaving technique used in many emergencies such as near-drownings. CPR requires a set of skills that can decline over time, which is why CPR refreshers are recommended every 12 months.
In addition, CPR can prolong life, but an Automated External Defibrillator (AED) is often the only way to restore the heart's rhythm. AEDs should be installed in an accessible area clearly visible, well signposted, and maintained according to the manufacturer's instructions.
Should students be able to obtain first aid qualifications?
Yes. First aid is a vital life skill for anyone, and many first aid providers recommend basic life support skills are taught to students annually. After all, when a student can confidently recognise an emergency and act effectively, it is an invaluable asset to their school, the community at large, and eventually the workforce.
Many students also enjoy learning first aid, with reports children (even primary school age) engage well with first aid lessons and love to incrementally acquire age-appropriate lifesaving skills. It has been shown that First Aid can empower children of all ages and even pre-schoolers can be taught to provide life-saving help. For example, pre-school age children can be taught to dial 111 for help.
Furthermore, first aid training can teach school age children about taking responsibility for their own health and wellbeing, as well as brief them on what to do when someone else is hurt. Most importantly, students learn when and how to seek help
Sporting first aid supplies
Injuries are very common during school sport activities, so it is particularly vital to have first aid attendants and a first aid kit kept on the sidelines. Providing staff with a quantity of first aid field pouch kits is an excellent idea. They are easy for staff to pick up and carry to an activity – during recess, lunch, a trip or for a sporting game. They allow first aiders to give hands free treatment, importantly they save time, and allow injuries to be treated quickly and on the spot.
Who checks and stocks your first aid kits?
Accurate records help schools assess stock needs for future orders. Maintaining your stock of regularly used items like adhesive strips, saline, bandages, and ice packs is crucial but schools should also review any gaps where additional items or equipment might be needed.
Schools should nominate First Aid Attendants who are required to ensure the school has adequate first aid supplies. These supplies can quickly deplete and are tricky to keep track of, so here are some tips to help attendants manage:
Schedule weekly supply checks into the timetable
Have a thorough content list for each kit, box, or first aid pouch
Keep an up-to-date inventory of re-fill stock
Keep an incident record to account for every item used, include details of how items were used, categorising the emergency and injury
Keep records of requests for unavailable items to identify supply needs
Importantly, make sure all your supplies and equipment are in good condition: check expiry dates, functionality, and that any sterile products are still sealed.