News
Principal Leanne Otene: We must mentor future principals differently, but how?
I have been a principal for nearly three decades. In all that time, I never dreamed that this role would include some of the things I've had to do in the last three years.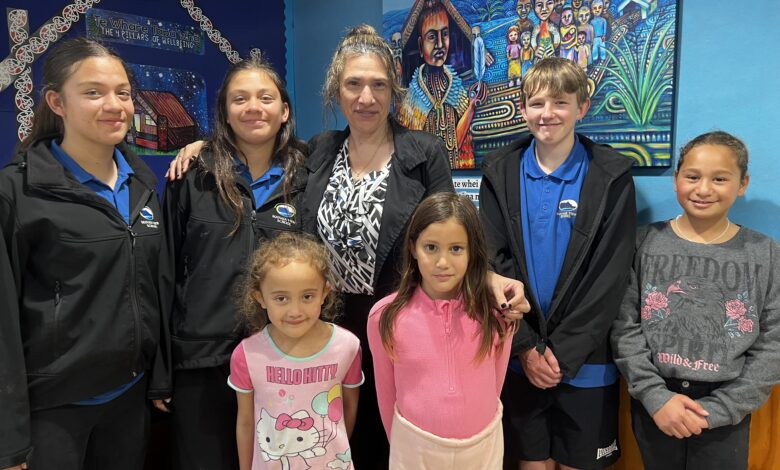 Whether posting videos with my dog on the school Facebook page because of COVID lockdown, welcoming nans into our school as classroom facilitators, or employing Limited Authority to Teach staff because of an unprecedented teacher shortage…
The unexpected additional community responsibilities placed on the role of principal have been overwhelming, though often fulfilling.
The latest print issue of School News magazine is available for free here.
In the last eight months, the rate of new initiatives, new documentation, changes to the curriculum, and most importantly expectations have been relentless. Those of us that have been involved in the writing or consultation process of these changes understand that these are absolutely necessary to bring us into a new era of education but the speed with which this is happening is a real concern.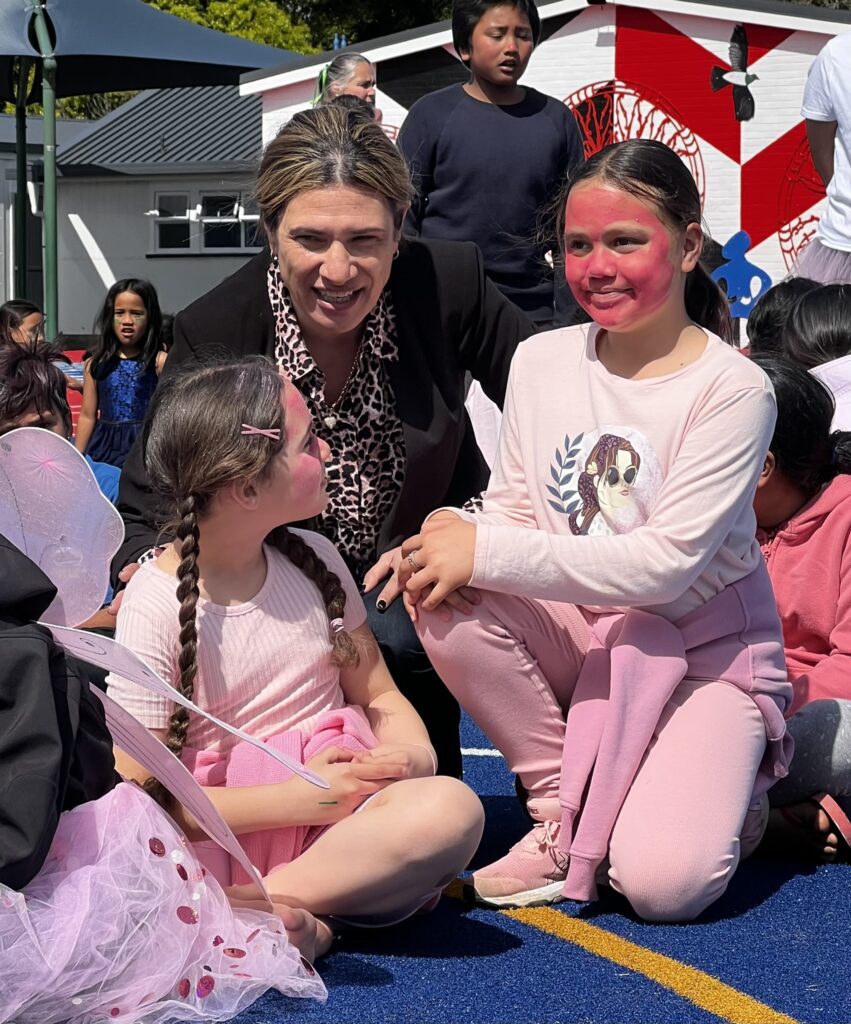 More and more, I worry that the next generation of principals will not receive the training and support required to cope with so many of these new or refreshed approaches and as a result, we will see further inequities in our system.
For this reason, now that schools are back in session, we must reflect on the past few years and re-assess our processes so that we can formulate strategic roadmaps for the future.
Overall, expectations around school need to be re-set post-Pandemic and not only for our students, but for families, staff, agencies and us principals too. We need to remind each other about the importance of relationships, attendance, and social interaction, and we need to set new boundaries around communication with each other, with the varying support agencies and with families, so we can get back to our first priority—our bread and butter—teaching curricula and making time to focus on accelerating the learning of our young people.
Principal as "reflective practitioner"
In order to make these decisions with my senior leadership team, I operate as a reflective practitioner. This means taking stock and reviewing past practices to assess the benefit of each to teaching and learning, before making strategic decisions.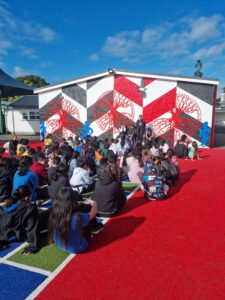 During the height of COVID, and particularly while in and out of lockdown, organising food packages and support for health and wellbeing was a top focus at Manaia View School, as it was at most schools around the country. Now, our priority is to cut through the noise and focus on teaching and learning. Instinctively, all teachers and principals will know what I mean by the noise; everything and anything that gets in the way of teaching, much of it well-meaning, some of it essential, others useful, but all of it distracting and much of it time-consuming.
As teachers, school leaders, and principals, we can spend so much time trying to increase opportunities for our students that it risks pulling focus from the teaching curricula and learning itself, sometimes. The sheer number of initiatives, extra-curricular opportunities, professional development options, and other things now available to schools can feel overwhelming.
So, to combat this, we undertook an in-depth review to make sure we had an accurate sense of learning needs within our school community and could therefore assess what is working for students and prioritise initiatives going forward.
From there, my senior leadership team, our Board of Trustees and I were able to lay out the core priorities for teaching and learning: teaching curricula, cultural competency, sustainable practices, the wellbeing of all, attendance, accelerating progress, and school-parent communication. Involving Mana Whenua in this process was also prioritised. These priorities help us make decisions about which initiatives to keep, drop, or trial.
Modelling effective work-life balance as a staff mentor
Part of the issue since lockdown is that too much expectation has been placed on staff to undertake professional development in their own time. Whereas it used to be the norm for schools to organise professional development by sending key staff members to complete courses, this shifted during the lockdown.
Now, it seems to be an expectation that staff do things like webinars and online learning on the weekends or evenings, which shouldn't be the case. We need to re-set that expectation to prevent burnout.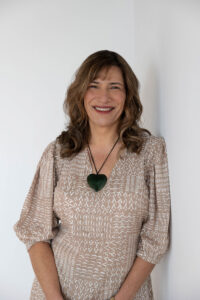 On the same note, we are navigating entirely new terrain as principals and need to model effective boundary-setting as mentors to emerging school leaders. This means trying to lead by example: tempting as it often feels, I cannot respond to emails outside work hours because I do not want my senior leaders and teachers to feel they must respond to emails from parents outside work hours.
Everyone needs to have a personal life, and part of mentoring as a principal is setting top-down expectations around what a principal should do. It's especially challenging in areas where principals are among the highest earners in the community and so there's lots of guilt. You might feel like you have to earn your position as principal by overworking yourself but it's essential that the next generation of principals protect their wellbeing. We must practice boundaries that help prevent burnout, staving off the need for noise in the form of short-term or one-off wellness solutions.
Parent-school communication
At the height of COVID, maintaining lines of communication with student families was a top priority. I started posting daily live videos to our school Facebook page, and it blew up! We suddenly had more followers than actual student enrolments, and I unexpectedly found myself the face of a TV show.
It turns out, this was because grandparents and extended family members had started following us during lockdown to watch my covid updates, partake in the school competitions, listen in to my one-off lessons and take pride in their tamariki receiving awards during my live sessions. This forged a wholesome, more personal connection between school staff and families that have been maintained since returning to school.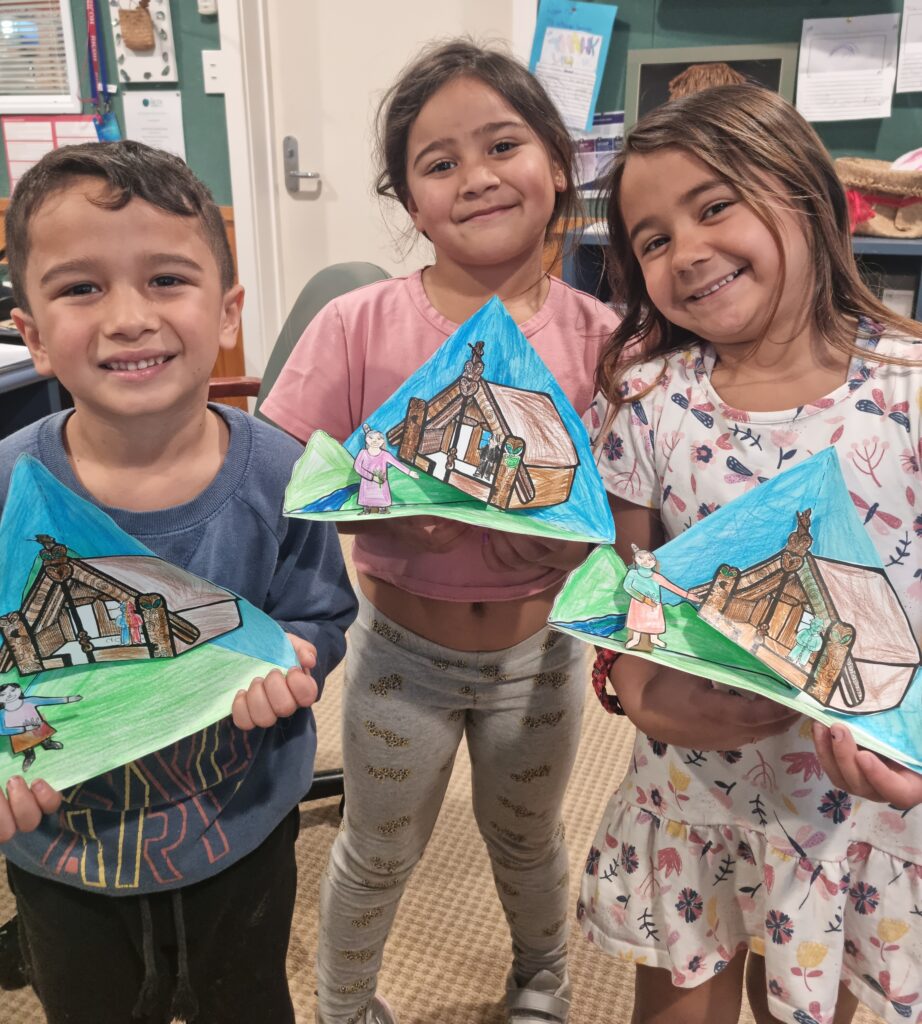 However, while lovely to have built such a close-knit community, it does mean parents feel more comfortable sending emails over the weekend, and they tend to reach out directly rather than follow school protocol. So, part of re-setting our expectations around school means nurturing those relationships but also reminding parents and families about school procedures and scaling back the role of principal, and teacher, to what is manageable and reasonable.
Forget the catch-up, just move the kids forward
This has been my message to school staff post-lockdown as we shift our priorities as a school back to refocusing on teaching curricula.
For the COVID generation, things are going to be different. If we keep emphasising this idea of catching up, we are going to create panic and stress that isn't helping anyone. Certainly, it's not helping the school leavers who have achieved an incredible feat just by getting through it.
While it is essential to prioritise evidence-based professional development and pedagogy to improve outcomes, we have a responsibility to meet learners where they are and work with them to help them move forward rather than stress about having to catch up.
Transitioning toward partnerships
As a school, one of our core actions and priorities post-lockdown has become transitioning parents away from their role as the driving force behind student learning during COVID, towards building a partnership with us in their child's learning. As a school, it is vital that we celebrate and honour families as our students' first teachers while also developing strong partnerships and fostering regular attendance.
The return to school has posed particular challenges for the younger cohort of five-to-seven-year-olds who have never known pre-COVID school environments. During the pandemic, they stuck to their bubbles, and transitioning them to normalcy at playtime has been a slow process. For them, COVID restrictions are normal and socialising outside their bubbles is a bit scary. Thus, it has become clear that as teachers and principals we have a new balancing act that involves cohort-building but also meeting the individual needs of students and families.
We have a significantly higher proportion of neurodiverse students since lockdown, and adult diagnoses also seem to have increased, impacting staff, parents, and the wider community. Social interactions, meetings, and school assemblies, all pose different challenges since COVID, and we need new approaches to accommodate the different needs. Of course, these needs were always there but the pandemic has made us all more aware of them.
Preparing for the unprecedented
Never before this year, have I found it necessary to employ Limited Authority to Teach staff, due to a teacher shortage. I am so grateful to have such qualified support staff to elevate to these positions. In Term 3, teachers were being snapped up so quickly as permanent staff that I had no other option, and schools around the country are faced with the same challenge to problem solve.
Rural School Principals especially are struggling with the impact of this shortage, bringing me back to my central concern: how can we mentor our newly appointed Principals better, so they are prepared to take on a new key role as Change Manager.
The ability to cope, and even to thrive as a principal, during COVID and any future crisis or major change shouldn't be reliant on having had years of experience. So, what can be done to ensure that future principals have the knowledge, skills, and support they need prior to Principalship? What happens next?
I ask the question regularly: "Where is the induction program for principals before they are handed the keys to their new school?" I'm taking a punt here by saying that I think it is the only professional position that I know of, which does not have a rigorous induction process on appointment. Surely, we can do something to change this.
We owe it to the next generation of principals to ensure that they have the benefit of what we, as experienced principals of today, know are the fundamental requirements to not only cope but lead confidently and strategically.
Our emerging leaders deserve to have a solid foundation in educational pedagogy, management opportunities, and leadership mentoring, along with a strategically planned pathway towards Principalship and beyond.