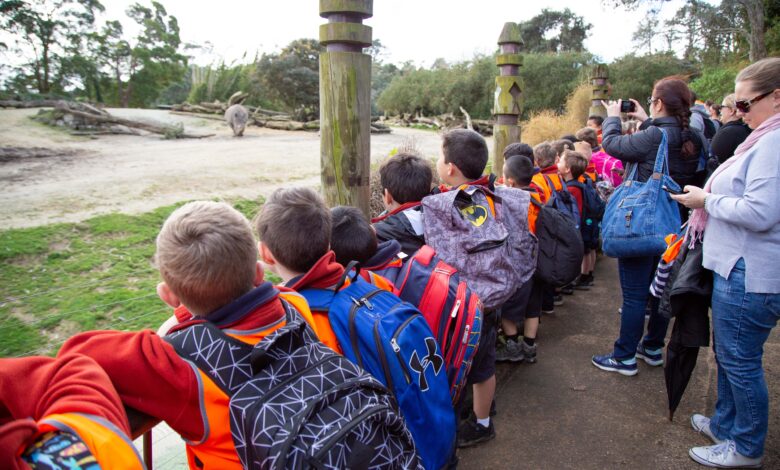 It's one of those school experiences that stays with you.
On mine, a greedy goose ate someone's sandwiches, we temporarily 'lost' one of the less attentive members of the group, the orangutans got overly amorous, someone stank out the coach with their egg mayonnaise sandwiches, and sick bags proved convenient for someone up the front.
Never a dull moment.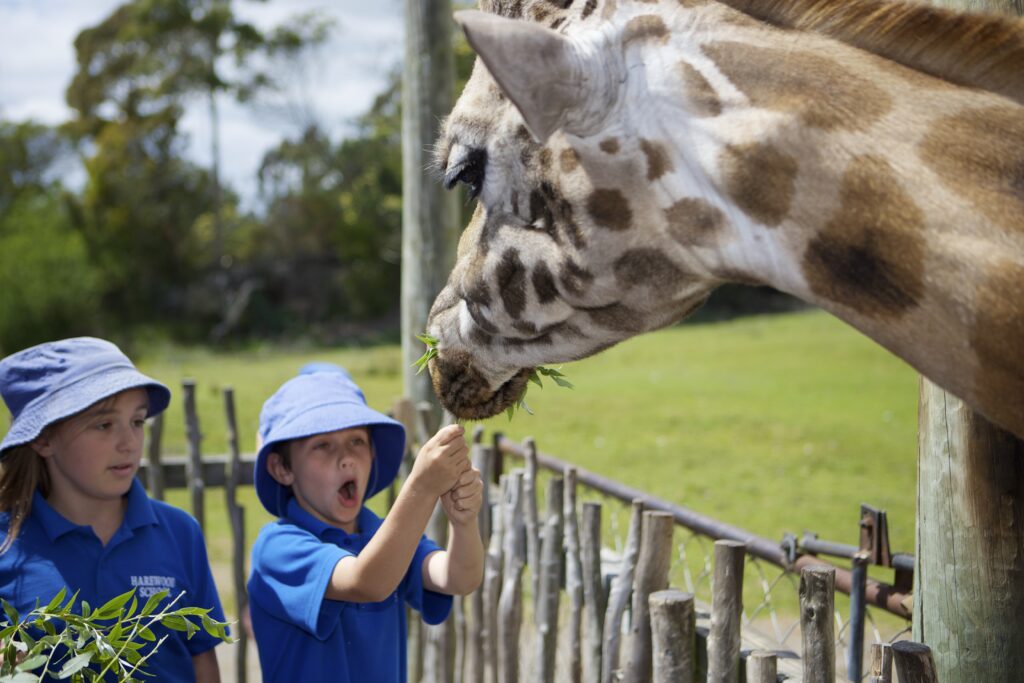 Whatever your experience, it's sure to be unique and memorable. And despite the unpredictable shenanigans, modern zoos are now places of education, not entertainment.
The zoo trip is a versatile way to expose students to a range of new ideas, activities, real-world issues, and hands-on learning experiences linked to curriculum topics across many subject areas.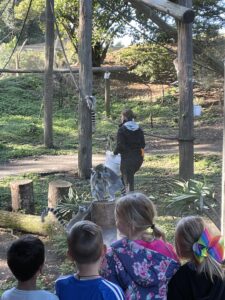 Whether travelling locally or venturing farther afield, zoos and wildlife centres provide an opportunity to develop interpersonal skills, as well as conservation and climate health learning, animal care and environmental protection.
A safe place for children to gain confidence in navigating their way, zoos can be ideal for orienteering activities, allowing students to gain map reading and directional skills. Research from a leading International Zoo Association, estimates 183 million people visit an accredited zoo every year, 69 percent of which are made up of groups or parties that include children.
Armed with a newfound knowledge and admiration for the wonders of the animal world, children are more likely to become ambassadors for its protection, on learning about the impact of conservation efforts. This can lead to in-depth projects post-visit and help develop compassionate kids with a thirst for lifelong learning.
Development of language skills, understanding of biological concepts and knowledge of different habitats are all on offer, beyond learning about various animals and their conservation.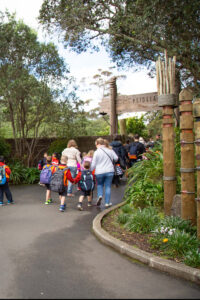 Children will love to learn about the food chain, feeding some of the animals themselves. The sensation of having a giraffe wrap its long tongue around a stick of celery and extract it from small hands is a memory will live on long after the meal has been digested. Throwing apples to the elephants and watching how they twirl their multi-purpose trunks to acquire their snacks is a sight to behold.
Zoos and wildlife centres increasingly offer 'behind the scenes' excursions that require active participation in learning, such as the chance to become a zookeeper for a day. Clearing out animal dung is a fragrant but fun task and can provide a sensory experience to remember!
Many offer special events and chances to be involved in research programmes, as well as providing curriculum-based learning plans, making the zoo an inclusive outdoor classroom for students of all ages and abilities.
What's On at the Zoo? School News hears from three of NZ's most exciting school zoo programmes…
"When school groups visit Hamilton Zoo," says Hamilton Zoo Educator, Ken Millwood, "the experience has a positive impact on their participation, learning engagement and school-based achievements".
"With our range of exotic and native flora and fauna, habitat-themed landscapes and staff expertise, Hamilton Zoo can inspire students in terms of future career aspirations, and a lifelong commitment to living in harmony with our natural world.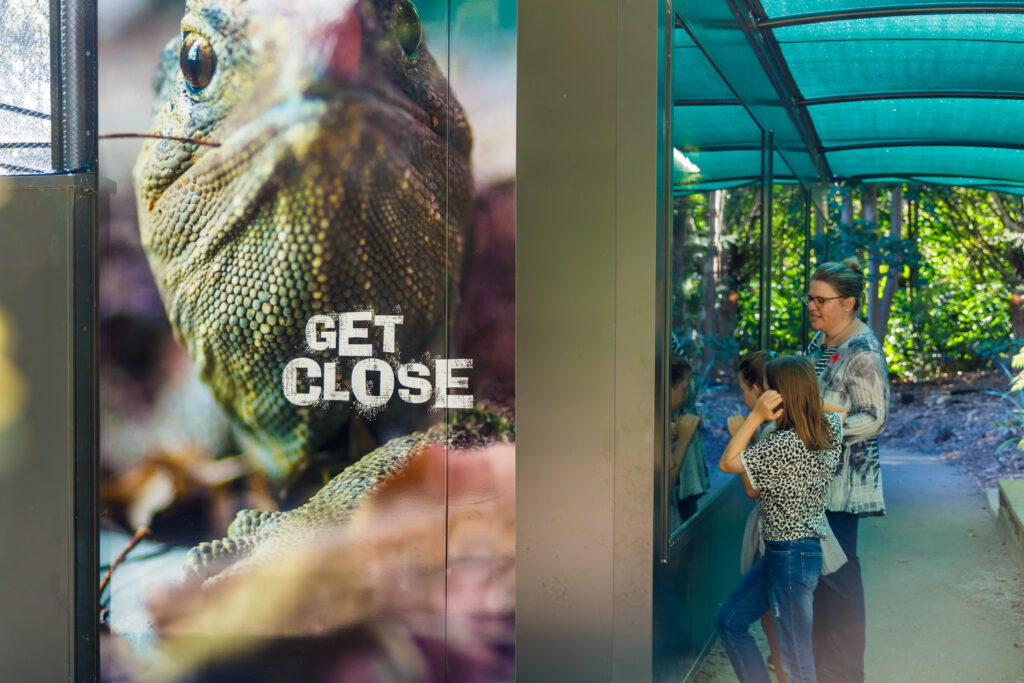 "Our programmes incorporate key curriculum skills and values with a focus on wellbeing and the natural environment. We are continuously adapting models and content for a changing world with a flexible programme that is collaboratively designed and tailored to learning outcomes for diverse groups.
Our experienced educators will collaborate with teachers to develop cross-curricular programmes built on the strength of our resources in the heart of the Waikato, inspiring future lifelong learners and solidifying their sense of identity.
"We have a range of different activities and unit ideas available on our website for teachers and students to modify and use.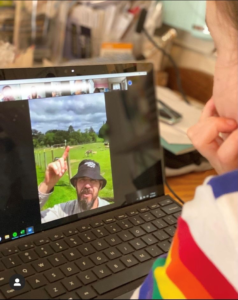 "We discuss learning objectives with teachers ahead of their visit, and teachers that haven't visited before can do a pre-visit to the zoo where an educator will discuss what they would like from their visit for their students.
"Working closely with teachers we can provide information and activities for teachers to use with their class before and after their visit. We encourage learners to use our website and existing education resources or email us questions, allowing us to be an ongoing resource.
"The use of zooms pre and post visits are one resource option that teachers are finding as added value to their Hamilton Zoo visit. The overall experience promises to engage learners with authentic, student-centred, interactive, and memorable education but also has the added benefit of engaging wider whaanau in their heritage, culture, conservation efforts, and conversations about their future."
At Auckland Zoo, Duty Operations Manager – Conservation Learning Patrick Murphy tells us, "excursions enable students to participate in conservation learning sessions that are curriculum-based while connecting to nature and getting to see magnificent animals up-close".
"Our sessions are interactive, experiential and provide great opportunities to leave the zoo inspired to take conservation actions from home or school. Our sessions cater to a diverse range of learners and our facilitators adapt them to suit different learning levels as well as to connect with the current unit of study.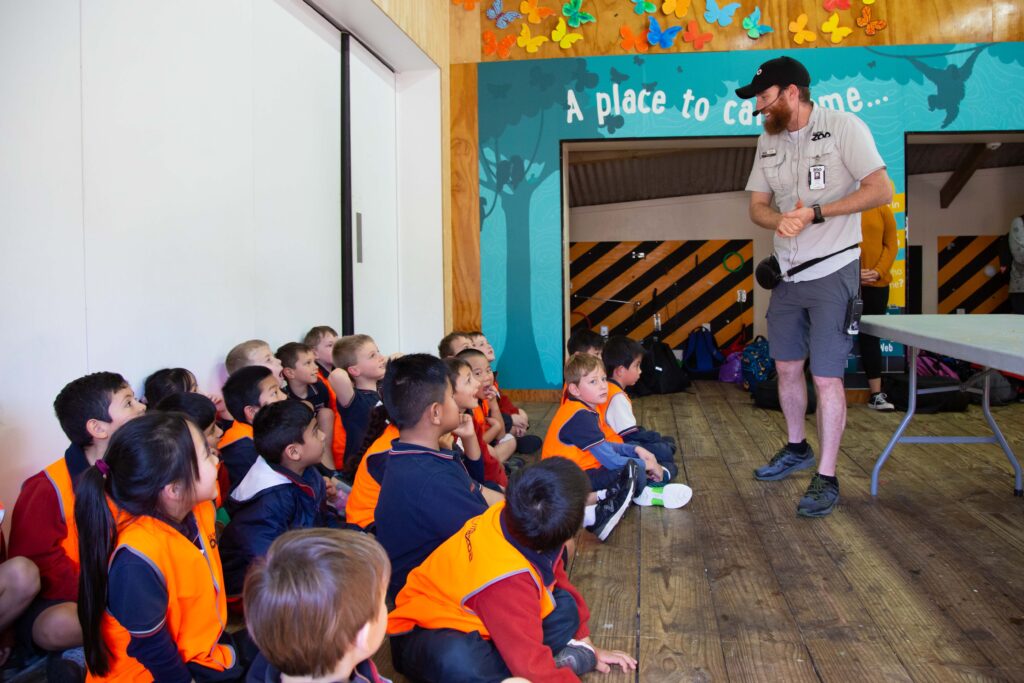 "All of our programmes at Auckland Zoo correspond to learning objectives from the New Zealand curriculum including Tamariki Time from ECE level all the way to high school sessions.
We provide schools with a are a large variety of useful resources and in diverse formats including printouts, online resources and even videos, that can be use before or after their visit.
"To ensure we tailor our support for each school group, teachers discuss their expectations with a Conservation Learning Facilitator prior to booking confirmation to make sure that they have picked the correct session for their local curriculum learning objectives. Our Conservation Learning Facilitators can then suggest a different session if it fits better into their current learning.
"There are a number of resources available on our website that teachers can use to prepare their students for their visit to the zoo, but one thing some schools have done recently is also book a virtual session before their visit which are available on the website.
"Doing something like this will introduce vocabulary that is zoo relevant to help make the sessions go smoothly on the day. Teachers are also welcome to come for a free pre-visit and we have created a health and safety video to remind students, teachers and adults of the behaviour expectations when in the zoo setting."
Orana Wildlife Park's representative, Elizabeth Rutherford is excited to tell us about the park's "zoo school", set in 185 hectares at "New Zealand's only open range zoo".
"A visit to Orana provides a truly authentic, inclusive and enriching learning experience where ngā ākonga can observe and learn about the plight of endangered species. We specialise in providing memorable experiences that connect people with nature in unique biodiverse settings.
Motivating young people to help them discover how they can play a part in protecting species and become ngā kiatiaki of our precious taiao is a key highlight.

Ngā ākonga take part in experiences that cannot be replicated inside a classroom, including hand-feeding our majestic giraffe, meeting New Zealand's only gorillas, encountering mischievous kea and much more.
"Our experienced team provide ready-made and bespoke programmes for Years 1-13 that create a unique student experience. Programmes support a diverse range of curriculum areas including the popular Year 13 Trends in Human Evolution and Kaitiakitanga.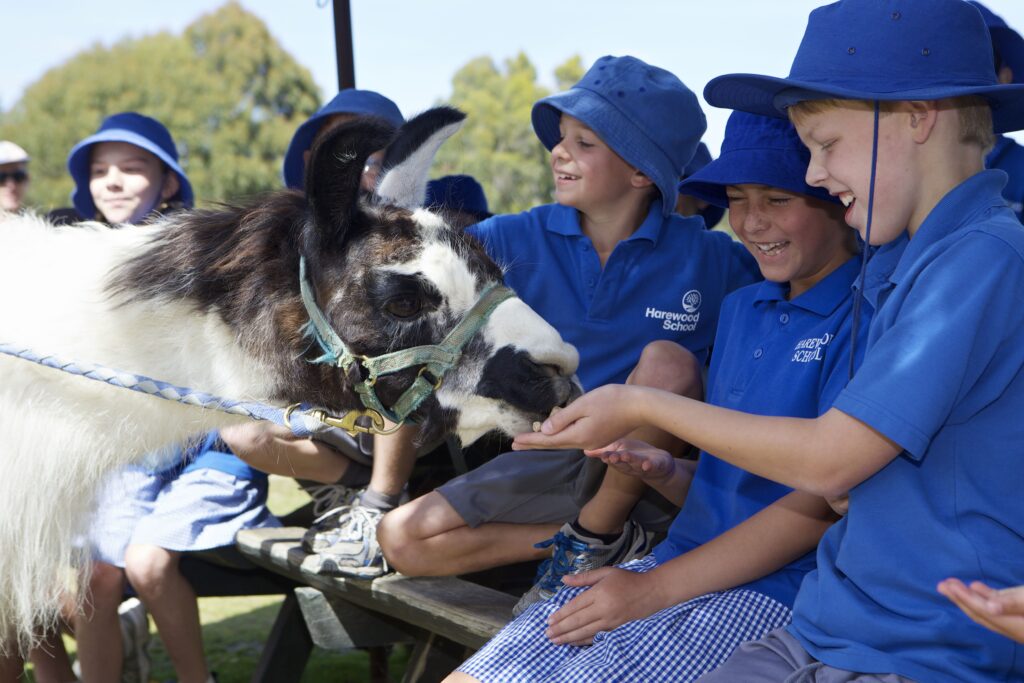 "Whether your learning is focused on the impact of humans on the environment, unique Aotearoa, or what it means to be part of a community, learning takes place through appropriately themed programmes that use the zoo as the 'classroom'. We can work with all themes, including those based around the Key Competencies, Values and Principles of the curriculum.
Our dedicated educators will support your learning and can accommodate a wide range of ngā ākonga needs and abilities, for example we have developed an immersive sensory programme for neurodiverse ngā ākonga.
"Key take-home conservation messages are incorporated into programmes to support knowledge and encourage discussion. We are committed to developing caring attitudes amongst ngā ākonga and fostering the voices of children, encouraging them to conserve the natural environment and becoming confident, contributing future citizens."