Health & Safety
Industry Voices
Feeding young minds
Whether your school has a canteen or simply a tuck shop, supplying food to students and staff comes with responsibilities.
Child obesity is still a problem: the New Zealand Health Survey 2020/21 found that around 1 in 8 children (aged 2–14 years) were classified as obese (12.7%), up from 9.5% in 2019/20. Prior to this, the rate of obesity among children had been relatively stable.
Check out our full Term 2 issue here.
Kids learn better eating habits when schools provide healthy foods, so it might be time to take a closer look at what is being offered by way of in-school food and drink. Online lunch ordering is another way schools are improving lunch options. Local and nationwide food providers have their own systems for ordering and delivery, with hot and cold, savoury, and sweet options aplenty.
Funding for the Ka Ora, Ka Ako | Healthy School Lunches Programme is currently promised to December 2023. Sean Teddy, Hautū (leader) Operations and Integration for the Ministry of Education said: "By the end of June 2022, around 954 schools and kura will be delivering a daily healthy lunch to approximately 220,000 students, and around 62 million lunches will have been delivered since the beginning of the programme in February 2020.
He also told us that this year, the programme is:
Working with the Ministry of Health to review the nutrition guidance for schools and suppliers based on feedback received over the past two years.
Evaluating the expanded programme. This second evaluation will track the progress of larger numbers of learners facing the greatest socio-economic barriers and assess the wider benefits of the programme, including to local economies. It will also seek to incorporate the voices of whānau, iwi, and the wider community.
Globally, healthy eating programmes aimed to schools abound as are initiatives aimed at driving obesity down. The concept of 'culinary literacy' is emerging, as a push to develop student confidence and ability in making meals from scratch by experimenting with ingredients and becoming comfortable using staple kitchen items. It's a lifeskills concept for the classroom that can crossover to the canteen and many other curriculum areas.
Supplier Expertise For Schools
Libelle Group representative Zoe Tietze told us how schools can provide healthier food and drink choices for students.
"The best first step for a school to successfully provide healthy options is to develop and publicise a robust and evidence-based nutrition culture. Talk about 'every day' food and 'sometimes' food, using non-judgemental language rather than 'junk' food and negative language."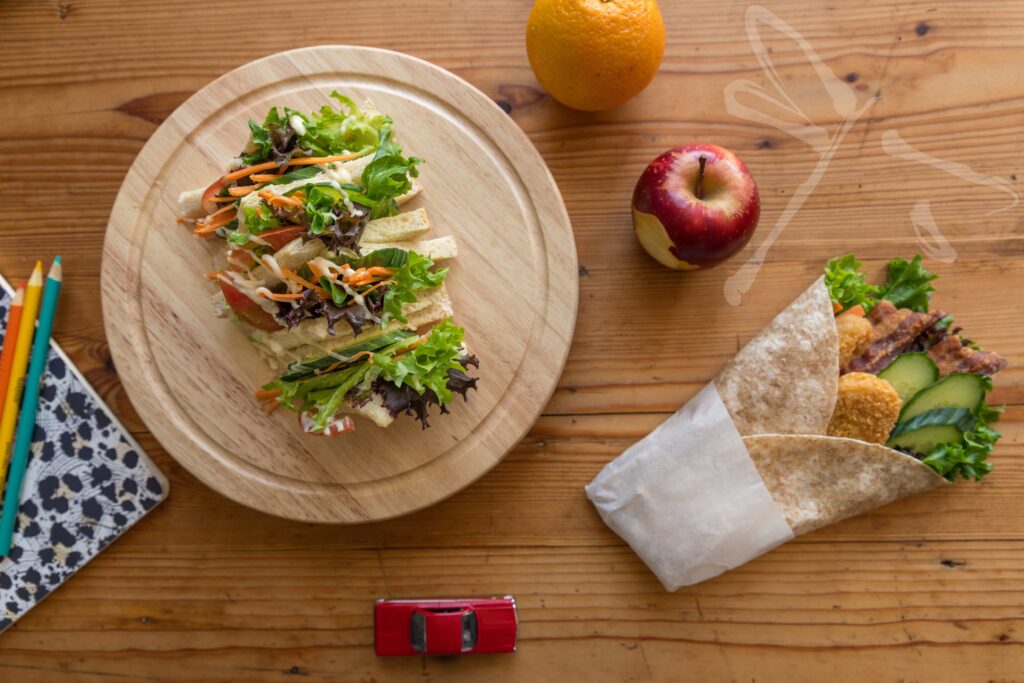 "Introducing an online lunch ordering business model is more sustainable than many in school models due to the size of NZ schools. It is particularly useful for primary students as the parent can make the meal choice themselves or with their child. Preordering a healthy lunch may also reduce the chance of impulse purchasing; children can be influenced by mood, peer pressure, or by what is available.
It also encourages pre-planning while making the healthy choice the easy choice. Creating the 'good' environment to help students behave well."
Q: In your experience working with schools, what are some of the most and least effective ways to encourage healthy food choices among students?
A: "Most effective strategies include: student buy in, with support from community and school, which builds from having a strong nutrition culture), food education, food experiences, strong and effective nutrition and food learning within the curriculum, i.e., food financial sustainability, gardening and soil health, body biochemistry, behaviour change psychology, cooking and cultural food integration. Age-appropriate student-led groups are another effective strategy.
"Among the least effective, are non-age-appropriate nutrition rote learning and instances where the community and broader school personnel are not role modelling nutritious food choices.
"Connecting good behaviour with poor food, i.e., rewarding students with chocolate or lollies, also undermines effective strategies. It is important to provide variety and engage students in the menu development process too; providing nutritious meals without any form of education or reasoning can have a negative impact if the students aren't used to those types of foods."