Sports & Recreation
Pandemic Impacts on Youth Sport: How can schools boost student participation?
If digital games popular during lockdowns provide dopamine hits with instant rewards, perhaps increasing rewards might boost engagement in physical games and sports too?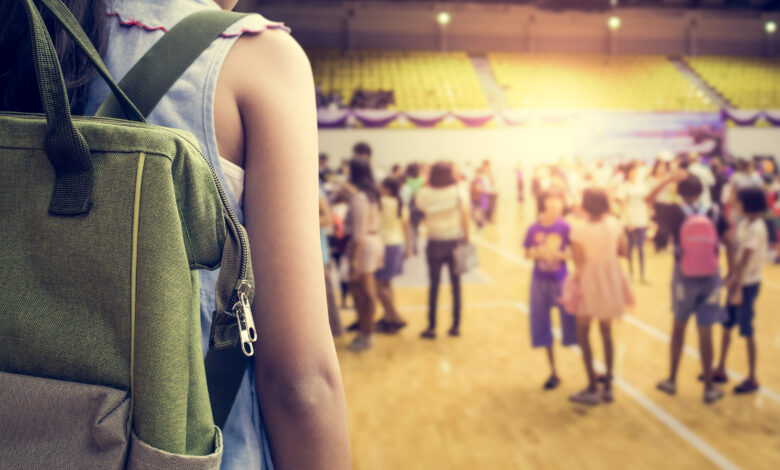 With young people so used to the dopamine hit that comes from activity on their devices, the issue of reward and recognition can prove more of a challenge.
Read our full print magazine issue for Term 2 here.
If, as some studies suggest, devices are steering kids away from sport, how can school sports look to emulate digital experiences?
Reward and recognition
Think bigger than participation trophies! In junior sports, major fast-food chains are known to jump in with burger and drinks vouchers incorporated into 'Player of the day' type certificates. Why not think local and link up with food, service, or entertainment providers in your neighbourhood to collaborate with on rewards, prizes, and incentives? It can be a win-win-win for school, students, and local businesses.
Choosing exceptional coaches can have a major impact on your school sport department's credibility and help bring new players on board in different sporting areas, depending on sporting expertise.
Post-COVID participation hit
Compliance with social distancing and strict return-to-play protocols has, perhaps, forever changed the way that children and young people engage in organised sport, according to a 2021 BMC Public Health research paper.
Researchers conceptualised the '4 Rs' in their bid to increase understanding about the pandemic's impact on youth sport:
Recognising struggle
Reconnection
Re-engaging after restrictions
Reimagining sport
A broad geographical sample of youth athletes across a range of sports including soccer, netball, swimming, tennis, BMX bike racing, athletics and basketball were part of the project, as were sports administrators, coaches, executives, and teachers, with online and in-person interviews and focus groups used to collect data.
In recognising struggle, findings showed, "a shared experience brought on by the pandemic was emotional struggle. The lost sporting season/year for many participants provoked a sense of disappointment and 'mourning'."
Reconnection was established and maintained throughout the lockdown period for many youth participants and coaches via online communications. "The opportunity to reconnect with coaches and teammates during the pandemic via social media platforms was perceived as vitally important in place of face-to-face interactions," say researchers.
Some athletes expressed 'a hunger' to re-engage in sport, stating that their passion for playing the sport they loved had been strengthened through its absence during lockdown. "However, the struggle to maintain fitness and skill reported by other junior participants appears to have led to a decrease in confidence and self-efficacy."
When re-imagining sport, the pandemic was seen as an opportunity for many – athletes, coaches and organisations – to refocus and re-evaluate their purpose, responsibility and involvement in sport.
Funding
Provided by KiwiSport, the main funding for school sport comes via two channels – direct funding from the Ministry of Education and complementary funding from Sport New Zealand via SPARC and regional sports trusts, who allocate funding from the KiwiSport Regional Partnership Fund.
As part of Budget 2020, the Government announced a $264m Sport Recovery Package, which aimed to do three things, 'Help the sector recover and rebuild, assist it to strengthen and adapt, and to help it be different and better'.
In October 2021 the Government announced a $5.3 million package to assist sport and recreation organisations in the Auckland region who have been financially impacted by extended lockdowns, with $3 million to support sport and recreation organisations across the region, $1.5 million for Recreation Aotearoa to support outdoor education providers experiencing reductions in revenue due to the cancellation of school-group activities, and an additional $800,000 for Variety NZ to support tamariki and rangatahi in financial need through the existing Active Me – Kia Tū initiative.
Tū Manawa Active Aotearoa Fund operates in Auckland for projects engaging children and young people in sport and recreation, for example. It is administered by Aktive, which also provides Water Skills for Life Funding for schools in the region.
Gaming trusts currently give grants of more than $300 million per year in Aotearoa, including for sporting and educational purposes. New Zealand Community Trust's main funding aim is sport, for example, and others such as the Pelorus Trust, fund 'for the provision of equipment or services that foster continuous learning and youth development'.
Addressing imbalance
According to Sport NZ, "COVID-19 has proved challenging for the play, active recreation and sport sector and heightened the existence of inequities for Māori within our system." This prompted the creation of a COVID-19 Kaupapa Māori Response Plan as part of its $264m recovery investment.
Addressing gender imbalance in youth sport participation featured in NZ sport's 2021 young women's participation insights report, which found: "By the time they are 17, 59% of young women say they are too busy to participate and 68% avoid taking part due to body confidence issues."
A #itsmymove toolkit was subsequently launched to encourage greater numbers of young women to stay active in sport in response to these findings.
Equipment
Sourcing sports equipment can be a time consuming and researching new equipment options takes time too. But to attract students to play, it pays to have quality equipment to encourage this. There are companies that help you take the headache out of refreshing your PE shed. Many provide bundles for junior sports that include a range of balls, hoops, bibs, cones, sticks and ropes.
In secondary schools, the level of sport played dictates higher levels of equipment need, both in quality and quantity. From tennis nets to track markings, basketball hoops to batons, wickets to whistles, buying the best will inspire pride and confidence in your players and teams. Many of NZ's gaming trusts consider applications for school sport equipment funding to help.
Events and excursions
The prospect of regional or international sports trips can help propel participants towards a sport and the opportunities are arising once again for students and staff to start planning and enjoying special sporting excursions.
Keeping it Kiwi may involve a sports trip to another region to engage in a tournament or a specially arranged series of games. There are travel tour companies can take the headaches out of this for you if it's likely to fall into the 'too hard basket'. And it doesn't have to be only your elite athletes who go; matches can be organised to be level-specific, and the tour can involve a range of activities linked to sport, but with a non-competitive purpose.
Creating a scenic focus for an active trip can encourage along those usually less sporty students. New Zealand's many popular cycle tracks can provide the perfect setting for some stealth sports participation. With many attractive options in both North and South Islands, taking in a variety of terrains and levels of difficulty, schools can organise a DIY tour to suit their needs, or call in the experts.
Inclusion is key, and by inviting along those students usually less than keen to participate in sports to such tours, or involving them in fun-focused school sports events, you may well open them up opportunities and plant seeds that may well grow in the direction of participation, at school and for life.