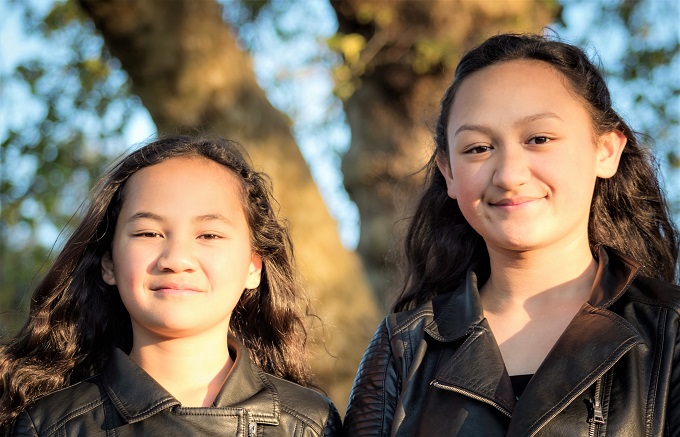 As teachers well know, cultural capability is one of the three main PLD focuses for 2022 in Aotearoa New Zealand.
Teachers and kaiako are required to recognise diversity of identities and take action to amplify voices from within communities that have been marginalised. Cultural capability is about putting cultural responsiveness at the forefront of your teaching practice.
Teaching learners effectively means building a greater understanding of where they come from and what they value—and language learning competency is an important part of this.
Māori Language Week will this year take place from September 12 this year. More than a chance for focused celebration of our indigenous language and culture, the week is an opportunity to discuss, engage in learning. Many speakers, readers and writers fluent in our native tongue and immersed in Māori cultural practices maintain likely hope that, like many national and international awareness weeks, soon become, less about awareness and more about celebration, as larger numbers of Kiwis grow to adopt te reo as their own.
Kia tiakina te mātauranga ki te reo Māori – Fostering education in te reo Māori has become a priority in education sector leadership in Aotearoa. Te Ahu o te Reo Māori means the future pathway of te reo Māori. "A pathway that seeks to inspire and aspire for improved te reo Māori proficiency, acquisition and use across the education sector. It also provides opportunities for te reo Māori to be normalised, and Māori identity and culture, to be shared and embraced," says the Ministry of Education.
The Ministry is keen to support school leaders, kaiako and support staff to grow their capability and confidence in using and integrating te reo Māori into the learning of all ākonga, creating pathways to increase understanding of a Māori worldview, encourage engagement in cultural practices, narratives, and histories relevant to Aotearoa, all of which extends way beyond language.
This article featured in our Term 1 issue. Read online here: https://issuu.com/multimediaau/docs/snnz56
Taken from a te reo Māori competency framework known as Ngā Taumata o Te Ahu o te Reo Māori, the main focuses of any te reo programme should be as follows:
Local dialect – local words, phrases, karakia, waiata and sayings.
Use – practise of reo use appropriate for a classroom setting.
Grammar – foundations of grammar and writing conventions.
Curriculum – development of learning content for regular activity.
Revitalisation – language planning for the school/ early learning services/ classroom.
Never have there been as many resources and support more widely available to all teachers / Kaiako for te reo learning in the school environment. From Te Taura Whiri i te Reo Māori / Māori Language Commission, the Organisation Survey of Support for Te Reo Māori is designed to identify where your organisation is at on its journey to support te reo Māori. It is assessed against five proven elements known to support language revitalisation:
Status – the position of te reo Māori within your organisation and the value accorded it
Critical Awareness – the understanding within your organisation of the issues that encourage bilingual speakers to choose to speak te reo Māori
Acquisition – how your organisation supports the learning of the language and improvement in proficiency
Use – how your organisation creates opportunities for bilingual speakers to speak te reo Māori by association with meaningful relevant activities
Corpus – the body of written and oral material that your organisation uses and creates
This survey is available at: tetaurawhiri.govt.nz/assets/Language-Planning-Templates
Tātaiako: cultural competencies for teachers of Māori learners is a guide for teachers, schools, Initial Teacher Education providers and providers of on-going teacher professional learning, on how to successfully teach Māori learners, available from the Teaching Council of Aotearoa New Zealand.
Teaching Council of NZ says: "A culturally responsive teacher will recognise during their journey towards demonstrating cultural competence that is important to see themselves as learners alongside whānau and all decisions are made in partnership."
It is a framework that helps teachers understand and value a Māori worldview ahead of teaching te reo. It highlights five essential values needed to be present when engaging Māori learners.
Wānanga: participating with learners and communities in robust dialogue for the benefit of Māori learners' achievement.
Whanaungatanga: actively engaging in respectful working relationships with Māori learners, parents and whānau, hapū, iwi and the Māori community.
Manaakitanga: showing integrity, sincerity and respect towards Māori beliefs, language and culture.
Tangata Whenuatanga: affirming Māori learners as Māori. Providing contexts for learning where the language, identity and culture of Māori learners and their whānau is affirmed.
Ako: taking responsibility for their own learning and that of Māori learners.
While the Teaching Council stresses these competencies are not formal criteria, they are linked to the Graduating Teacher Standards and Practising Teacher Criteria developed by the Education Council.
Schools can support their learners further by taking a holistic approach to cultural competency that extends beyond improving te reo Māori competency. It benefits all students for teachers and school staff to have in-depth awareness and understanding of Te Tiriti o Waitangi and New Zealand histories, as well as culturally significant local landmarks and histories. Opening a dialogue with families and your school community is an important step to make sure you only introduce welcome initiatives for whānau, mana whenua and your community as a whole.
He kākano ahau i ruia mai i Rangiātea
Ahakoa iti taku iti
Ka tūria e ahau ngā iwi o te ao
I am a seed, sown in Rangiātea
Although I am small
I will lead my people to the heights of greatness