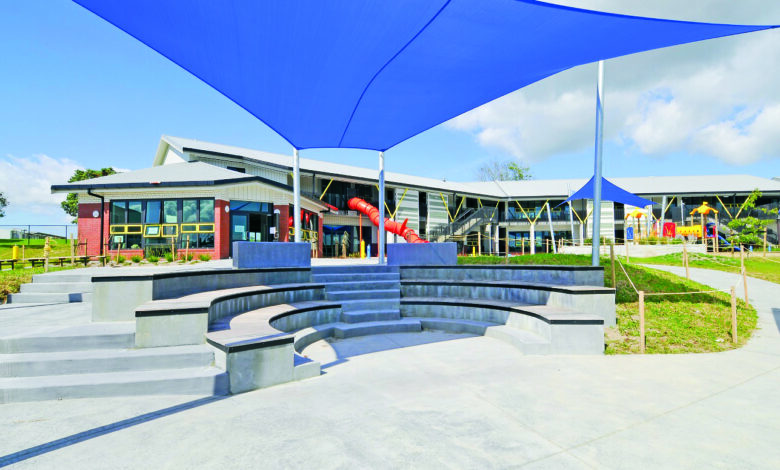 It takes skill and balance to navigate the delicate line between design and construction.
Watts & Hughes make it look effortless, and they say it all comes down to building something more than bricks and mortar relationships.
Contracts manager Lance Doyle says that to create the big things, you have to get the little things right.
"The big thing for us is being able to traverse the two divides – design and execution. We centre the fact that if we take on a project, we are very much a collaborator. We realise that schools welcome contractors on board and work in strong collaboration with them in order to complete a successful project."
So, relationships are central: "You have to work with everyone involved equally well."
Lance's team has overseen many hugely successful school projects. Three schools illustrate the company's commitment to quality across the entire design and build process. One featured on the cover of School News last year: the stunning Onepoto School, shimming on Auckland's North Shore.
Onepoto School's remarkable transformation
Working with architect Alastair from Ministry of Architecture + Interiors Ltd, Watts & Hughes oversaw the $19.5 million project to transform an ailing group of 1960s buildings into a flagship school for the future.
Organised around four learning studios, each with a variety of spaces for students to use, the new school is housed in one continuous building, designed to create a village atmosphere and reinforce the idea of the school as a community.
"The rebuilding of the school has brought with it the opportunity to create learning spaces that can respond to the methods of modern pedagogy, that are safe and healthy and that have the flexibility to adapt to changes over time," says architect Alastair Kay.
Not only did the results attract high praise, from Prime Minister Jacinda Ardern no less, who opened the new school last year, but the process too. Onepoto School Principal Daniella Latoa-Levi was astounded by the outcome and overall.
"Students enjoyed seeing the building work progress and were included in the construction phase. Watts & Hughes facilitated appropriate access for the students to view the works along the way," she smiles: "The whole project has been a huge team effort."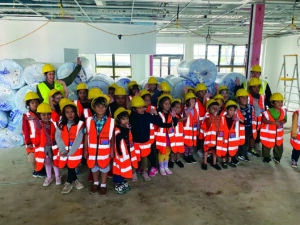 Ambitious new design for Auckland school
Ngākōroa School is another current project to have Watts & Hughes at the helm. On a newly purchased site covering 3,400m² south of Auckland, design began in 2020, to create an entirely new school encompassing over 5000m² with an ambitious new design.
Three new buildings plus a specialist needs building and pavilion centred around landscaped, shared outdoor space, included first and second floor teaching and learning locations, with multiple breakout spaces. A multi-purpose hall, new library and administration block were part of the overhaul. An official opening ceremony and celebrations are due to be held this year, COVID restrictions permitting.
A school designed to honour the kete and mahi raranga
Watts & Hughes is also in charge of the development of nearby Mangapikopiko School. Currently operating as Park Estate School, Mangapikopiko will be the school's new incarnation, complete with entirely new build on a new site adjacent to the Manuka Harbour, to meet the needs of the growing population of Papakura.
The heart of its design honours the kete and mahi raranga (woven pattern), as a metaphor to describe the school as a provider for the community and, most importantly, its tamariki. The school, named Mangapikopiko after the original term for Papakura's wetlands, is scheduled for completion in Term 3 this year.
Lance reiterates: "The success of our work comes from an understanding that we need to work well with everyone involved. We have done this to a point that we are now being consulted not only on new school builds, but on new sites being considered for development."
With a stellar record of quality outcomes on past and current projects, Lance's team has earned its reputation as one of the country's most sought-after school construction collaborators.
Lance proudly says: "Our professional oversight across the entire design and build process in this space has proven schools can trust our team to deliver preferred outcomes."