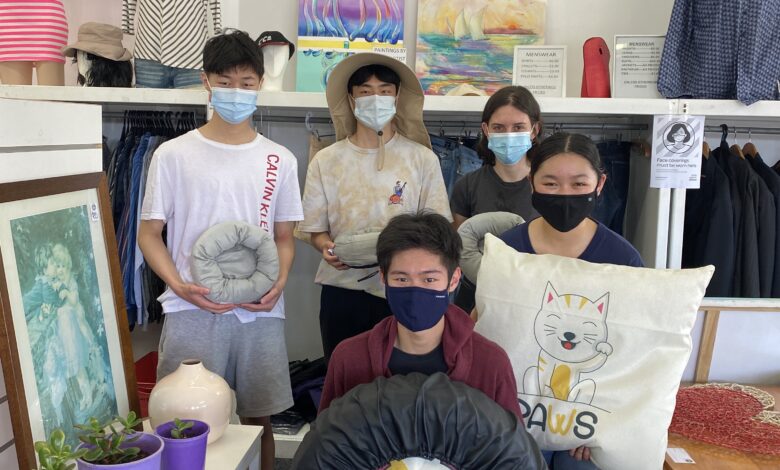 Last year, Oliver Zhang and a group of fellow pet loving and owning school friends had an idea that would help their four-legged friends, their human owners, and the planet.
"We realised that many individuals, especially those from lower-socioeconomic backgrounds were struggling to care for their pet cat and dogs. This is especially so under the exacerbated conditions of Covid," says Oliver, a student of the Crimson Education programme.
"After visiting our local mechanic and seeing a massive pile of old unroadworthy tyres that were destined for the landfill, we realized that we could turn them into."
Supported by the Young Enterprise Scheme, and with the help of our friends and local community, the group has flourished. "We have donated over 2000 units of soft-pet bed products (worth over $80,000), manufactured using recycled materials and shipped from China, and more than 50 tyre-beds. Most of the materials for these, such as the cotton, and of course, the tyres, were supplied to us by generous community members, family and friends."
The team has worked with local pet welfare NGOs, such as the Humane Society of NZ and the SPCA, who have helped them distribute the pet beds around the community, and have pledged to distribute them nationally (they are currently focusing on the Albany region, due to Covid restrictions).
Oliver says, "We achieved our funding through a variety of sources: Crimson Youth Fund (I am currently a student of Crimson Education), generous family members and friends, community donations and fundraising events that we've organised through church and campaigning etc. As well as investing in stocks; some of our team members do this as a hobby, and have donated 100% of what we earnt from stock investing to the cause."
To find out more go to: https://pawsforacause.space/