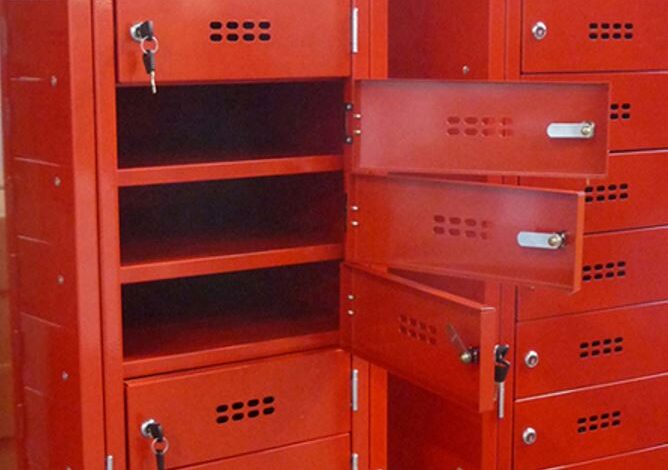 Randwick Park Primary School and Alfriston College know only too well the impact theft of devices can have on a school.
In March this year, the two nearby schools were targeted by thieves who stole a haul of dozens of laptops and Chromebooks.
The fact that the devices could be remotely disabled by the schools, rendering them useless to the thieves, makes the theft all the more frustrating and wasteful. Screens would automatically display messages saying they were stolen from the school, once disabled. So, how do schools safeguard their increasing stocks of digital devices and technology?
Though most schools operate a Bring Your Own Device (BYOD) to school system, this can be unsuitable for some schools, particularly in low socio-economic areas. BYOD removes the onus from the school on storing devices but charging cables, screens and other technology still needs a home and sufficient device charging capacity needs to be provided.
This article is from our Term 4 issue. Click here to read this issue online.
Regardless of what percentage of a school's students bring their own devices, a base stock of laptops or Chromebooks is necessary in the 2020s, as is somewhere secure to store them. Taking chances with cupboards just isn't going to cut it and specific secure lockers are a must.
Not only does the amount of tech a school now holds provide a security risk of theft, it also inevitably increases the amount of classroom clutter. Storage cabinets can be static or mobile, with many integrating charging ports and racks or pouches to hold and charge dozens of devices at once. Many include smart ventilation systems, cable management and external displays to show the charging status of devices inside.
Flexible options for wall mounting, or transportation with caster wheels are widely available, with some cabinets designed to be stackable for optimum space saving. Dividers and clips keep devices safely apart and secure during charging and transportation between classrooms.
Schools in Aotearoa must always consider earthquake-proofing their buildings and loose storage can be a high-risk factor. If device storage cabinets are not wall-mounted, they can be attached to the ceiling with hooks to minimise movement when not in use.
Our increased tendency to teach outside the classroom means weatherproofing must also be factored in when contemplating device storage options. The chance of a sudden shower isn't the only risk that comes into play when transporting your stack of devices outside, humidity and temperature fluctuation can lead to moisture build up, so quality storage is key.
For some schools, the library will be device storage HQ. For others, a dedicated resource room is available, and some will keep it all in their classrooms. Wherever tech is housed, organisation is not only a space saver but a time saver. It can also keep your school safe not only from theft, but potential fire risk.
Plus, keeping those wires in order is also guaranteed to have a positive effect on stress levels for teachers and students. Tidy tech, tidy minds!
Storage innovations, according to the industry-makers
Sebel Distinction representatives Michael and Anna have kept an eye on school purchasing trends and shared their observations with us this issue.
"Security is the key for lockers these days for students and teachers–one locker can take up to four individuals' personal belongings with padlock or digital locking systems.
"Lockers can come with individual requirements, such as hanging rails, mirrors, coat hooks, USBs, many shelves or no shelves, and all are vented for air flow. The latter is particularly important if being used for sports gear!
"Metal lockers are durable, making them a long-term investment for a school, and come with a 10-year warranty. They can also be customised for individual school requirements.
"We've noticed that schools are now providing lockable storage for BYOD devices. There is the standard laptop storage, this will store laptops securely but not charge, then there are the mobile lockable storage options that also charge. It is vitally important that these types of units are purchased from a reputable company that provide electrical warranties and safety around cable management.
"Mobile units must be robust for moving over doorsteps and possible outside environments such as cobbles and curbs. A cart should be flexible to store the myriad of different devices that children and teachers use. Laptops, Chromebooks, and iPads all need to be accommodated within the one unit and all of these come in different sizes. A unit that can internally store enough devices for the area that it is in, while not taking up too much space externally and also providing a smooth mobile experience.
"Cable management is often overlooked — a unit that has devices that are easily cabled and fully charged free of any program setup or circuit overload is something to think about.
"Another key consideration for schools – units on heavy duty castors are an absolute necessity for mobile storage. Having a unit that can be configured in a different array so that teaching materials, personal storage or bag storage can be stored within the unit is also important. The height depending on the age of the children is another thing to think of – we recommend 900H or 1060H so the unit can then become a standing workspace. Another bonus consideration is that tote trays can become a way of bringing in colour to a space."