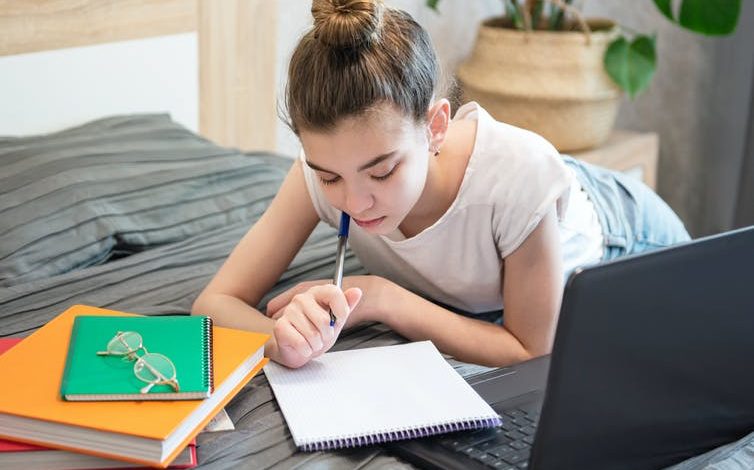 Literacy is more than reading and writing, it is "the ability to read, write, speak, listen, view, and present in a way that lets us communicate effectively and make sense of the world," according to 'How our education system is performing for literacy: Progress and achievement of New Zealand learners in English medium settings'.
Released in June this year, the paper compiled by Robyn Caygill with Becky Zhao, Helen Hunter, and Sandra Park, provides an insight into where Kiwi kids are at in regards literacy. It found, 'a wide variation in both achievement and progress within year levels, across sub-populations, and across aspects of literacy'. It is a variation in achievement which is 'broader than many other comparable countries.'. It also affirms, "We have also seen some significant decreases in average achievement over recent years."
These points carry across pre-school, primary and secondary school data.
The research group explains the fundamentals of literacy as constrained skills and unconstrained skills. Constrained skills 'are readily teachable because they are finite (letters of the alphabet or phonemic awareness), while and unconstrained skills 'will continue to grow throughout life (vocabulary and background knowledge)'.
According to data collected by the National Monitoring Study of Student Achievement (NMSSA), 'a large proportion of learners (approximately 40 percent) failed to meet curriculum expectations for reading at both Year 4 and Year 8 and nearly two-thirds did not meet expectations in writing at Year 8'.
It is during these primary school years that children are transitioning from simply learning to read and write, to needing to use these and listening and speaking skills across the whole curriculum.
"At this point they should be mostly growing their unconstrained literacy skills," says the report. It outlines the two types of reading and writing skills required at this: generic literacy skills and content (subject) specific literacy skills.
"Generic skills include strategies for comprehending and understanding features of text structure (oral and written). Critical literacy and collaborative reasoning become important generic skills."
NMSSA found that most New Zealand teachers had recently undertaken some form of literacy PLD, but only eight percent of teachers at Year 4, and 12 percent of teachers at Year 8, had specialist qualifications in writing.
As learners move into secondary school, 'they will still be developing their generic literacy skills (critical literacy and collaborative reasoning) and subject-specific literacy skills and vocabulary', says the report.
It states, "Across the education sector, there are many areas where teaching and instruction of literacy skills in New Zealand classrooms are different from common international practices.'
Adding that currently, 'many of our learners and young people lack a literacy-rich environment at home and not everyone is given sufficient opportunities at school'.
Investigating trending tools for literacy education, we sought key industry perspectives.
Hannah Creelman, Primary School Teacher and Digital Education Specialist at Britannica Digital Learning, emphasised the importance of personalising the learning process: "The best digital tools incorporate synchronous and asynchronous learning. Using digital multimedia tools like podcasts, animations and live sessions enable a variety of diverse learning styles and provide constant connection between educators and students allowing them to openly discuss, question, clarify and share collaboratively. Online learning scenarios also give teachers immense flexibility in allowing students to access the content in their own time and at their own pace.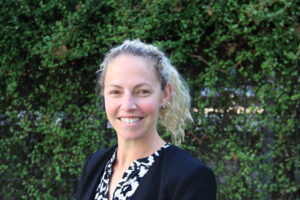 "Good digital tools will also include reporting and assessment data so teachers can track student progress in real time. They also provide instant feedback, reinforcement and encouragement to the student."
For Edumaxi literacy specialist, Madelize Bekker, "promoting reference points or frameworks, such as literacy learning progressions, and introducing new approaches, such as structured literacy (as opposed to a more constructionist/whole language approach), goes a long way to address the issue of national literacy decline".
"I am of the view that more could be done to support teachers with the practical implementation of these, for example through more accessible funding for professional development, structured programs, and resources to complement these frameworks and approaches – at least when they are newly introduced. I truly believe teachers need a substantial amount of professional development to help them choose resources that will not only promote print literacy but also digital literacy–specifically online reading, writing (typing), speaking (presenting/video conferencing), and listening (developing an understanding of how to use headphones in a way that does not impact on hearing), etc. National Library has an excellent blog on the difference between reading on-screen versus reading in-print and the implications for teaching; for instance, outlining concerns that reading online results in less critical reflection.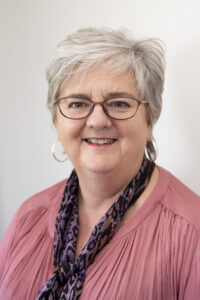 "I think one of the key questions teachers should ask when looking for suitable resources is whether the resources are engaging (not just cognitively, but also as far as emotions, behaviour and agency are concerned) because engagement will increase understanding, critical thinking, creativity, and so on. – all key components of literacy."
Hannah points out that "school tend to overlook the capacity to integrate digital literacy tools outside of the classroom. In doing so students will develop literacy skills that not only benefit them in reading and writing across all subject areas, but that strengthen their speaking abilities as well as self-efficacy enabling them to communicate effectively with confidence. Tools such as audiobooks enable students to select a genre of their choice and listen to a story being read in multiple languages. Also, author read-alouds, where authors read a book that is of high interest to the student are engaging and motivating. Implementing reading strategies that focus on enhancing reading skills, such as annotating and summarising teach students better thinking routines and support them to better dissect text, ask questions, find evidence and much more."
Dos, Don'ts and how to boost engagement
"Digital tools themselves are engaging and exciting for learners, those that provide content across multiple formats such as text and video as well as gamification, definitely boost engagement. Gamification enables learners to learn, practice and implement their knowledge and skills while participating in a fun and exciting game.
The use of video and animations are also hugely beneficial to student learning because they make content more understandable and skill acquisition more comprehensible for the learner.
"Another method to boost engagement is through the use of virtual and augmented reality experiences, allowing students experiential learning in situations and scenarios they would not normally have access to such as walking on the moon, exploring the ancient ruins in Machu Picchu or participating in a science experiment with low risk danger."
Madelize adds: "More programs and resources are needed to develop concepts about reading online. We read print from top left to bottom right and there are many brilliant programs, resources and tools teaching this. However, the skills needed to read print are very different from those needed for reading online, where we scan subheadings, look for formatting, such as bolded text, look for links to click on, and so on. The literacy skills required are fundamentally different and will have substantial impact on how we communicate effictively in a digital world.
"In my view, the best options for boosting engagement include… Ensuring all activities are meaningful for each student (one-size-fits-all does not work); creating a safe learning environment conducive to success because the feeling of competence boost engagement; and, ensuring the level of challenge is just right by striving for a higher level of student-driven engagement and a lower level of teacher-driven engagement."