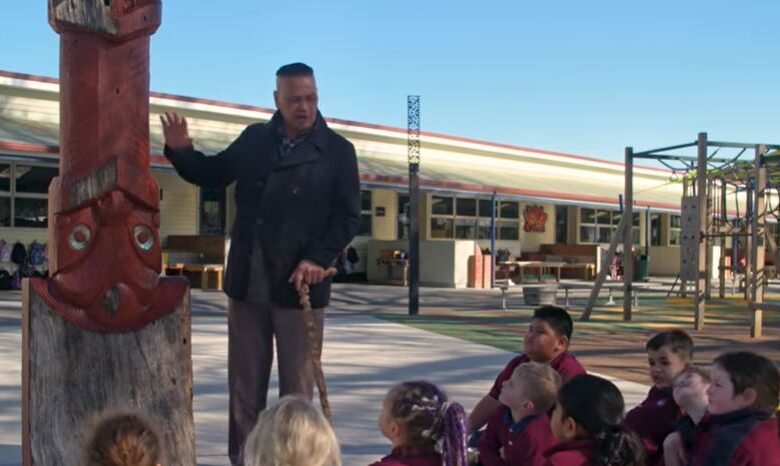 Hawkes Bay and Northland have swept the board at this year's Prime Minister's Education Excellence Awards.
Taking out the overall Supreme Award this year is Frimley Primary School. The Hastings school was also the winner of the Excellence in Teaching and Learning category.
Judges said, "There was an overall sense of community at Frimley Primary School. Teachers were united about the kaupapa in learning and enhancing students' skills in te reo. Teachers had professional development on the marae, went on walks to learn about the area and are all learning te reo. The school runs a Manaaki Tamariki programme, which provides alternative learning for some students."
The town of Hastings also received the Excellence in leading honour, with the award this year going to Hastings Girls' High School. Judges remarked, "Transformational leadership at Hastings Girls' High School established a warm and supportive school environment that embraces diversity. The school believes in leadership at all levels, with students informing leadership roles. Whānau voice also contributed to a good partnership between home and school – creating tailored opportunities for each girl.
While also in Hawkes Bay, in nearby Napier, Henry Hill Primary School will also be celebrating after winning the Excellence in Wellbeing Education award. "Henry Hill School used regulated wellbeing practices to create a calming school environment. Staff have a strong background in clinical psychology, yoga and te ao Māori. Students are encouraged to self-regulate and self-manage – which has helped to mitigate the long-lasting effects of trauma," according to this year's judges.
Northland's Oruaiti School wins the 2021 Education Focus Prize. Learner-led enquiries including habitat restoration in local wetlands, planting to support water quality, honey production, studies on the circular food economy, and a solar-powered outdoor learning space that engages ākonga, all helped Oruaiti secure the win.
Fellow Northland school Te Kura Taumata O Panguru is this year's winner of the Excellence in Engaging award. The judges praised the school for its 'engagement with different organisations, which led to extensive and transformative change for Te Kura Taumata O Panguru'. Adding, "Everything was underpinned by te ao Māori and mātauranga Māori. There was a significant focus on science and their forest, Te Warawara, with students being involved in kōrero with the Department of Conservation."
The list of winners in full:
Excellence in Wellbeing Education: Henry Hill School, Hawkes Bay
Education Focus Prize: Oruaiti School, Northland
Excellence in Engaging: Te Kura Taumata O Panguru, Northland
Excellence in Leading: Hastings Girls' High School, Hawkes Bay
Excellence in Teaching and Learning: Frimley Primary School, Hawkes Bay
Supreme Award: Frimley Primary School, Hawkes Bay
Ministry of Education's Deputy Secretary for Education Workforce, Anna Welanyk, says, "The winners have demonstrated innovative practices and great teamwork to support their students to fully engage in their learning and succeed."
"I congratulate all of the winners and we look forward to sharing their stories to inspire others to follow in their footsteps."
The category winners each receive a $20,000 financial prize and additional PLD opportunities. For winning the Supreme Award, Frimley Primary School will also receive an additional prize package that includes a $30,000 financial award.