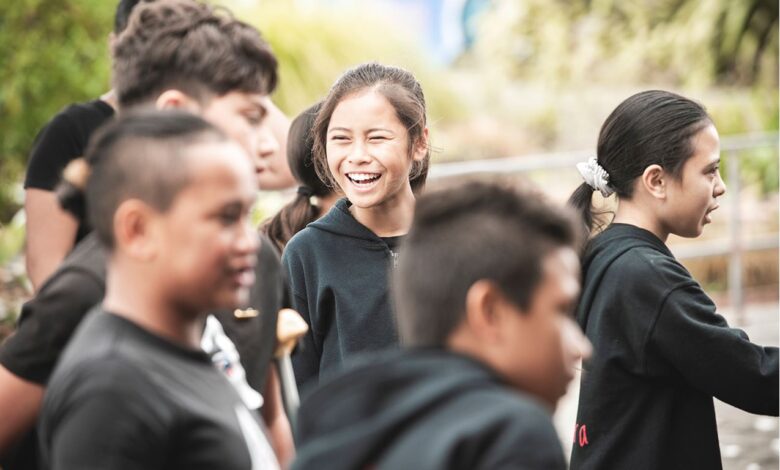 For any school worth its salt, student and staff wellbeing is the biggest responsibility.
Central to the New Zealand Curriculum is the aim of developing young Kiwis who are "confident… positive in their own identity… resilient… and able to relate well to others."
Creating foundations for lifelong wellbeing within schools can take many forms and can provide priceless ripple effect throughout the school, its community and the lifetimes of its students and staff. What could be more valuable? 
Last year, the New Zealand Government committed $8.94 million, over three years, to support the wellbeing of educators in early learning, schools and kura.
When Education Minister Chris Hipkins made the announcement, which included providing frontline counselling and advice services for educators, he said: "Teachers and leaders in early learning and schools have done an incredible job supporting students and their whānau during COVID-19. But this has come at a cost for many in the profession."
The 2020/21 educator wellbeing package came about as a direct result of the 2019 Accord between NZEI, the PPTA and the Ministry of Education, who committed to finding solutions together. The Accord partners worked alongside representatives of school trustees, principals, and kindergartens to develop the package.
Over $6.2 million was earmarked for counselling, with $1 million to specifically support Maori with services being offered in Maori medium, and $1.5 million to be spent on 'developing a nationwide wellbeing online hub, for the education workforce of 130,000, and their whānau, providing easily accessible advice, peer to peer support, and support materials specific to the education sector', said the Ministry of Education. The announcement said: "The hub is expected to be up and running before the end of this school year."
The online wellbeing hub for teachers intended for launch by the end of 2020 is still not yet operational, as of July 2021.
Ellen MacGregor-Reid, Deputy Secretary Early Learning and Student Achievement, told School News, "The launch of the wellbeing hub for teachers has been delayed due to unforeseen technical issues, which are still being worked through by our supplier. We expect to launch the hub when the issues are resolved, later this year."
While the NZ education sector awaits this launch, resources can be found at: wellbeingatschool.org.nz.
This site features the [email protected] Toolkit, which includes self-review process, student surveys and planning modules.
The Teaching Council also offers resources, including the Teaching Today Podcast: Teacher wellbeing episode featuring Professor Meihana Durie and psychologist Jacqui Maguire discussing the importance of teachers taking care of themselves and each other, including keeping emotional intelligence in check: teachingcouncil.nz/resource-centre/teaching-today-podcast/
A simple, proven way to increase wellbeing is gratitude. Research from Harvard Medical School found that, "Gratitude helps people feel more positive emotions, relish good experiences, improve their health, deal with adversity, and build strong relationships."
So, improving your wellbeing can be as simple as downloading and listening to one of the plethora of gratitude-promoting apps – Headspace and Gratitude apps are a popular, proven effective place to start.
Grant Rix, Director, Pause Breathe Smile Trust, spoke exclusively with School News about developing a whole-school approach to wellbeing. He said:
"It's important that there is consideration of our 'Kiwi-ness.' Programmes that are developed here in New Zealand are generally more aligned and easier to integrate with the New Zealand curriculum, and home-grown initiatives will resonate more strongly with both teachers and students as well as build on wellbeing foundations already being established in schools.
"Ensuring the approach to wellbeing is strongly based around evidence-led principles and is relevant to Māori and non-Māori learners is also critical.  This involves not only reviewing research based on the approach (e.g., mindfulness) but also conducting specific research on programmes a school is considering taking on board."
What are some key indicators someone may be struggling emotionally or mentally? For students and/or teachers.
 Grant suggested: "We all have our own warning signs that indicate the need to stop and take care of ourselves. For adults, these can include notable changes in sleep patterns and appetite (e.g., observable signs of tiredness or changes in weight), significant changes in energy or mood, negative thinking patterns (observable by verbal behaviour), difficulty switching off from worries, social withdrawal, and increases in addictive behaviours (e.g. smoking, drinking).
"For children, we might observe difficulty concentrating in the classroom, withdrawal from social interaction, increased outbursts or conflict with peers, tummy aches or other reported pains, changes in eating behaviours, and increased absenteeism. It can be helpful to talk to others to see if they have noticed any other changes as well."
Life Education Trust NZ Programme and Development Manager, Jo Mortimer shared some observations gleaned from working with teachers on wellbeing resilience:
"Teachers are seeing more students struggle with their emotions and are experiencing increasingly disruptive behaviour in classrooms. These behaviours impact on the learning of those individuals and on the learning of others in the class.
"The drivers are complex, and the consequences are significant. People blame social media, busy parents, the ever-changing world, and students whose resilience is spent, and emotions can't be regulated. Everyone agrees that whatever the cause is, the outcome is growing disruption in classrooms."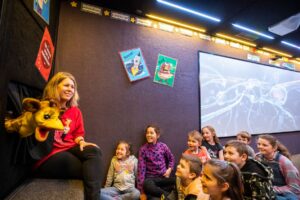 What are some key indicators someone may be struggling emotionally or mentally? For students and/or teachers.
Jo advised: "When someone is struggling emotionally, we might see symptoms such as:
feeling unusually irritable, unsettled, tired or lethargic
finding it hard to articulate what feeling is being experienced
a quick change of emotions (more extreme highs and lows).
"When someone is struggling mentally we might see symptoms such as:
Problems growing out of perspective
Seeming to be less resilient than usual or feeling helpless when faced with challenges
Likely to be engaging in negative thoughts/ unhelpful thinking
"There is significant neuroscientific research that explains how a sense of belonging has a profound effect on knowledge and skill acquisition. Students who have good relationships with their teachers and other students are likely to feel happier and more at ease in the school environment.  This explains why teachers spend a great deal of energy getting to know their students and their families to develop good routines and establish ways of working in the classroom and school environment."
Lex Davis, CORE Education wellbeing facilitator, told School News that, "as educators, we bring so much of our selves to our mahi, so it's important that we 'refill our cups on a regular basis".
 "This starts with being aware and intentional with our own wellbeing. One of my personal strategies is to look, every day, for things I'm grateful for – to hunt the good stuff. This helps to improve my motivation and resilience."
How should schools embark on a whole-school approach?
Lex said: "Weaving connections and understanding through school leadership, kaiako, support staff, students and their whānau is an important part of building wellbeing and resilience that is sustainable. Already, we have seen the impact that a shared understanding, a common wellbeing language, and growing the mana of school leaders and students can have. We know that having a shared purpose and sense of agency are the things that can shift a whole school towards a place of wellbeing.
"Improving the wellbeing of our ākonga is at the centre of a good programme. Once a school settles on the model of wellbeing that is going to suit their community, work on what that looks like when it is used in and outside the classroom. 
"Student agency is crucial; working with students so that they have voice, impact and purpose in their wellbeing programme. We do this through the integration of student projects and inquiry into the wellbeing process. Being in a safe environment and where the same language and ideas are formed collectively, leads to improved learning overall."