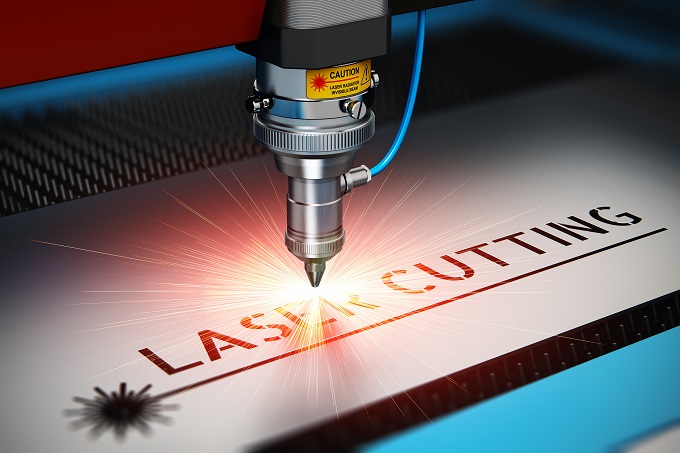 Lasers can process such a diverse range of low-cost materials that they have opened new and exciting developments in design and technology.
Their use has revolutionised the teaching, and associated areas of industry, of many subjects from engineering to food technology, jewellery making to woodwork, architecture to the arts, and beyond.
Producing quality products at high speed, the simple to use Universal Laser Systems have become an essential tool in schools, universities and makerspace labs across Aotearoa. But what exactly is a laser cutter? The University of Auckland explains, "Laser cutting uses a computer controlled high powered laser to cut or engrave a vector design out of a chosen material. It does this by either melting, burning, or vaporising small amounts of material."
And what can you do with it? "A laser cutter can be used with acrylic, wood, MDF, leather and cardboard to cut out and engrave designs. What can you create with this machine? The sky is the limit! Some examples include 3D structures like boxes, lanterns and cases; and simpler 2D items like keychains, ID badges and tokens."
And a CNC router? This is a 'computer numerical control' machine that cuts hard materials like wood, stone and metal, as well as softer materials such as various types of plastics and foam. They do not use a laser beam, instead cutting directly into whatever material is being used. Users enter their designs in software that transmits the instructions to the router to carry out the design instructions.
Laser cutters and CNC routers are some of the latest examples of cutting edge classroom technology. More and more schools are adding them to their toolkits and technology suites, with endless possibilities of purpose. They serve as an attractive drawcard to prospective students keen to engage in the most up-to-the-minute learning.
Exposing students to this technology within the school environment can have far-reaching benefits. The Southern Initiative (TSI) supported Manurewa High School to reimagine the 21st century learning environment. The South Auckland based community innovation initiative works 'to find radical solutions to some of South Auckland's most pressing social and economic challenges' and developed a relationship with Manurewa High School, based on a shared desire for more young people to see tech entrepreneurship as a career pathway.
TSI helped the school establish the country's first high school makerspace attached to a business academy, giving students opportunities to test their entrepreneurial, problem solve and develop risk-taking skills in a space set up with support from the Ministry of Youth Development's (MYD) partnership fund. World-class facilities and equipment and facilities were incorporated into the space, including mobile workstations, a laser cutter and computer numerical control router (as well as virtual reality consoles, a coding station, a robotics area, drawing tablets and a 3D printer).
"Building young peoples' resilience and creativity using technology enables them to confidently create and design projects. This gradually demystifies emerging digital technologies for students to gain a deeper understanding of the potential pathways into the technology industry," according to The Southern Initiative. "Manurewa High's makerspace allowed TSI to prototype a student-led model which is being evaluated and packaged for potential roll out to other schools."
New funding partners and companies are keen to support the makerspace idea. Last year, Otago Community Trust provided a $59,000 grant to support Weston School's Makerspace Project. The Learning Impact Fund grant, established by the Otago Community Trust, encourages new thinking and supports educational projects 'which lift student achievement across Otago' and is helping the North Otago school introduce a makerspace with digital technology programmes in its classrooms.
Weston School Principal Deidre Senior said Weston School spent time during the COVID-19 lockdown preparing for the first stage of this project, adding, "This is an amazing opportunity for Weston School. The funding will enable our school to work to provide a range of learning experiences that we could not have otherwise provided for all of our teachers and students. It is a very exciting undertaking for our school and community."
At a higher educational age range, the Wellington Faculty of Architecture and Design's 3D Modelling Workshop provides a range of digital fabrication equipment for physical modelling production and is used by students from first year through to master's and PhD candidates. Specialist technical staff provide a workshop induction to all students wishing to use the resources, with specific training, supervision, and technical advice as required.
Laser cutters 'are ideal learning and production platforms for students', according to the university. Who would argue? Certainly not those keen to embrace and create innovative, future-focused 21st learning environments.