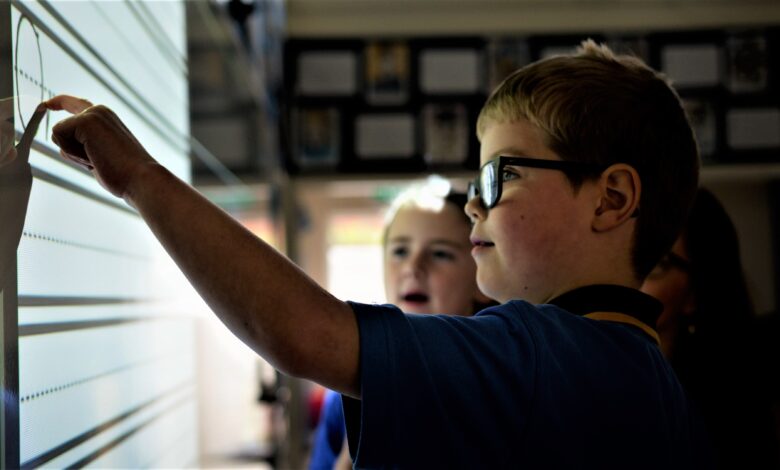 Technological development is unending and so are the ways to integrate this into education, inside and outside the classroom. We're all keen to 'work smarter' but what does this mean when it comes to making the classroom a smart one?
Over the past three years particularly, schools in New Zealand have experienced a technological shakeup, changing the nature of teaching and learning. The introduction of digital technologies to the curriculum in 2018 could be described as the biggest widespread change affecting Kiwi schoolchildren in over a decade.
Since then, 'bring your own device' has become commonplace for students and schools are integrating different education technologies to provide teachers and learners with more tools in the classroom. By adding touch screens, smart boards, interactive whiteboards, computers/tablets, 3D printers and smart projectors schools have been creating more and more advanced 'smart' tech to their classrooms, teachers are reducing paperwork and waste, saving time, enhance teaching and promoting new and innovative ways of learning.
In February this year, the Ministry of Education launched a tech programme that lets teachers and school leaders behind the scenes of tech companies to experience their latest technology first-hand, outside the classroom environment. It aims to enable teachers to understand how to relate their local digital technology curriculum with real-world use and provides ideas on what is required in the workplace tech ecosystem.
As well as educating teachers on new technology, and giving them space to explore this, the nationwide programme relies on teachers sharing their experiences with their students, back in the classroom. Often excited by tech advancement and how it can be used to make school 'more fun', students may also gain interest in tech sector careers. Being held in Auckland, Hamilton, Wellington, Christchurch, Dunedin, Rotorua, Palmerston North and Tauranga, the programme is just one of the collaborative initiatives linking the tech sector and the Ministry of Education to create tech-ready students.
And, perhaps surprisingly, the tech sector needs help in engaging young people, according to the findings of the Digital Skills for our Digital Future survey, published in January this year. The national survey found declining levels of student interest in computer science subjects across New Zealand.
In the report, produced by the New Zealand Digital Skills forum, the number of students completing The National Certificate of Educational Achievement (NCEA) technology standards has been decreasing by 2% a year over the past five years. This is despite the tech industry being New Zealand's fastest-growing sector. Integrating more tech into our schools is sure to have a flow-on effect, stimulating interest, creating familiarity and instilling tech appreciation and knowledge in our young people, which has the prospect of leading to well-paid technology sector careers.
Tech Week 21, held in May, included a series of hands-on workshops on a range of smart classroom topics, including VR, AR, Minecraft and Micro:Bit. The aim was to expose education professionals to innovative tech such as like Augment/Virtual/Mixed Reality, Minecraft, Microbits and Internet of Things and how these technologies can be integrated into teaching, across subjects. The recent changes within digital technology areas of the curriculum have meant all teachers are required to integrate digital technologies into their teaching, which focus on the construction rather than consumption of technology.
With more funding available for PLD in tech than ever before, 2021 presents an opportunity for schools and teachers to immerse themselves in an ultra-modern classroom experience, which, crucially, excites and engages their pupils as well as gives them the best chance at adapting to, and thriving in, our increasingly digital future.
School News gathers opinion from industry experts:
Makerspace representative, Marcus Lund spoke with us about the growing popularity of laser cutting over 3D printing in the smart classroom.
He said: "Laser cutters are an easily achievable technology for users of all ages and technical abilities, whereas we regularly f ind that schools have 3D printers that are left to gather dust. This is due to a variety of reasons from purchasing substandard printers to lack of technical understanding among staff. Those schools with 3D printing champions that have a good technical handle on 3D printing are able to achieve great results. However, ultimately, the time that is invested in 3D printing is the reason that they are less popular – unless a class has a bank of 5+ printers (and the budget to keep them functional) it is not practical to complete full class sets of prints. Often, 3D printers are left to run overnight while fingers are crossed that they don't have a print failure!"
"Laser cutters represent the cornerstone equipment item for school makerspace/STEAM workspaces. It is now standard for schools to understand that they need a laser cutter as a core piece of their technology equipment. The laser cutter has great applications in art, soft/hard materials, and digital curriculums – super versatile."
Epson's Graeme Durham has noticed the increasing use of ultra-short throw projectors in classrooms. He explained: but as thematic backdrops for school productions, plays, music, dance, etc. Secondary schools that employ a more lecture-based style of teaching seem to benefit particularly from the larger image.
"They maximise image size and minimise shadowing to allow the teacher to be close to the board when presenting. The use of laser technology in projectors that are quieter, more energy efficient and maintenance-free (no lamps to change). Interactive projectors allow children and teachers to interact with their content in the classroom, making learning a more fun and positive experience. Larger projection technology in school halls can also be used, not just for presentations
"Important considerations when choosing a display are image size (can everyone in the class read the content), quality, features like interactivity and wireless capability, high quality from a respected manufacturer with a good warranty should also be considered."