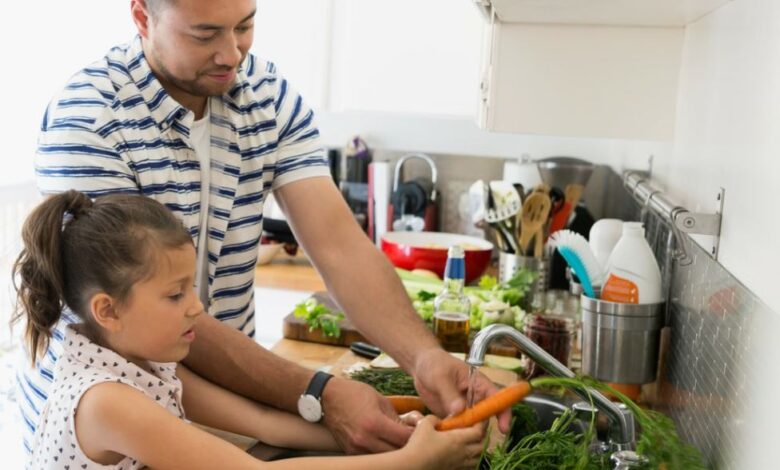 Knowing that life can get tough under strict level four lockdown, Life Education Trust's wellbeing-focused website is helping whanau connect and work together towards shared, healthy goals.
The Small Changes Whānau Challenge was created 'to help you do something small everyday to improve your health and wellbeing – while having fun as a family'. It's smallchanges.org.nz website provides a three-week challenge for families to engage in, with activities coming under four wellbeing banners: Connect, Move, Nuture and Appreciate.
"We have lots of fun ideas for small things that you can include in your daily life – from playing a board game ​in the evening, to getting active outdoors," says the charitable trust behind the enduring giraffe mascot, Harold.
"The four pillars that we focus on are Connect, Nourish, Move and Appreciate – which cover off many of the key areas of our wellbeing. The challenges that fit under each of the pillars provide lots of opportunity for education, to spend quality time together, and to promote healthy lifestyles and wellbeing."
How do I take part in the Small Changes Whānau Challenge?
It's easy to get involved:
Have a look through the Small Changes Activity Pack.
Read through www.smallchanges.org.nz to find ideas and activities to do together over the 3 week challenge.
Using the Small Changes Planner schedule in the activities you've picked out – you can use your sheet of Small Changes stickers to indicate which kind of challenges you'll be doing on each day. Remember to fit these around other activities that you've got
coming up too.
You can use the Spinner in the Activity Pack to help you make your activity selections.
Register to receive email updates throughout your challenge with additional activity ideas.
Get social, and post to Facebook or Instagram using #smallchangesnz.
Now it's time to get started!
Life Education is a charity that educates and empowers children to make healthy choices so they can live full and healthy lives. Every year we teach over 250,000 children about their body, friendships, their identity, food and nutrition, and helpful and harmful substances. In essence, its aim is
'Inspiring tamariki and
rangatahi to make positive choices'.
Find out more about Life Education Trust at
lifeeducation.org.nz