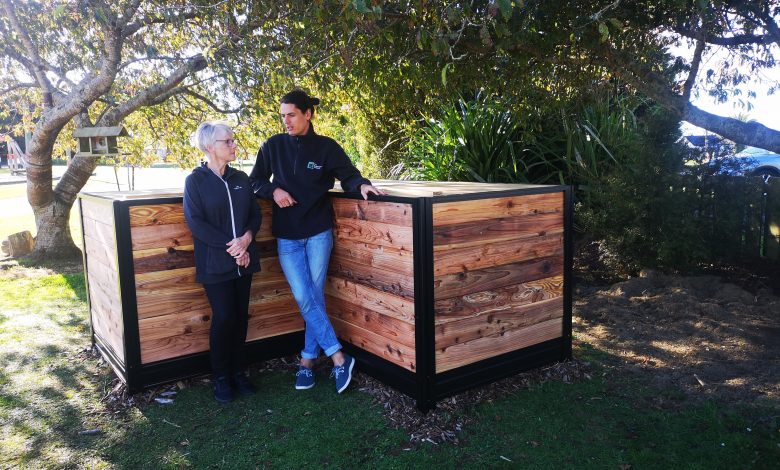 Tim and I had an uplifting experience recently when we visited Stratford Primary School to install a composting system. This school has, over the years, placed a huge emphasis on actively engaging the children with nature and natural cycles.
Composting was one of those activities. The school also has an established kitchen garden, a large orchard, and they keep bees and chickens. Eggs come from the henhouse, not the supermarket, honey comes from the hive and chutney and marmalade are made from the gardens and with leftovers from the Fruit in Schools programme. Now they wanted to get more serious about composting. Why is that not surprising?
Restoring broken ecosystems has been described as the great work that is needed of this current generation, and ecosystem restoration ultimately comes down to compost. Ecosystems are diverse interdependent populations of vegetation and creatures. If you take any plant or any animal, insect, bird, etc., and trace it back to its origin you very quickly conclude that a healthy soil, and lots of it, is a fundamental and necessary support for all ecosystems. Kellogg said, "you cannot have soil without life, nor life without soil". It's a shorthand way of saying that robust healthy vegetation, animals, people and ecosystems depend on the fertile soil built from decomposing organic matter – compost. It's a natural progression, therefore, that the school's work in building biodiversity and restoring its ecosystem led to the desire for more and better composting.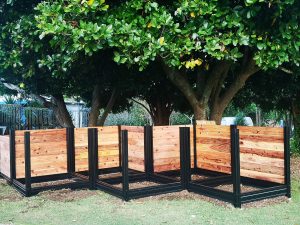 Happily, each one of us can be involved in the important work of composting at some level, whether it be actively making compost or simply contributing our food or green 'waste' to a local composter/grower. Schools, for their part, can model local composting and become centres of biodiversity and food abundance. In doing so they make a disproportionate contribution to net zero carbon emissions and zero waste goals.
It is a joint effort that will ensure a bright healthy well-fed sustainable future for all of us. It is the one amazing gift that we can pass on to the successive generations who will benefit from what we do next.
The next step for Stratford Primary School is, through composting, to increase the productivity of its kitchen garden and orchard and to work with the Ministry of Education to customise the Food in Schools initiative so that food produced at the school can increasingly be incorporated into meals that the local café will prepare for the school. This will reduce packaging and food waste, minimise transport costs and stimulate a local circular regenerative economy.
Motivated communities and schools understand local conditions, resources and needs best. There are numerous schools throughout the country who are engaged in a similar sustainability drive, and who can and do contribute valuable information about the needs and strengths of their communities. It is inspiring to see the Ministry of Education take advantage of that local knowledge, initative and energy by working with individual schools to adapt the Food in Schools programme to local conditions to ensure that programme is sustainable: that it delivers food security and community resilience rather than a dependent cargo culture.