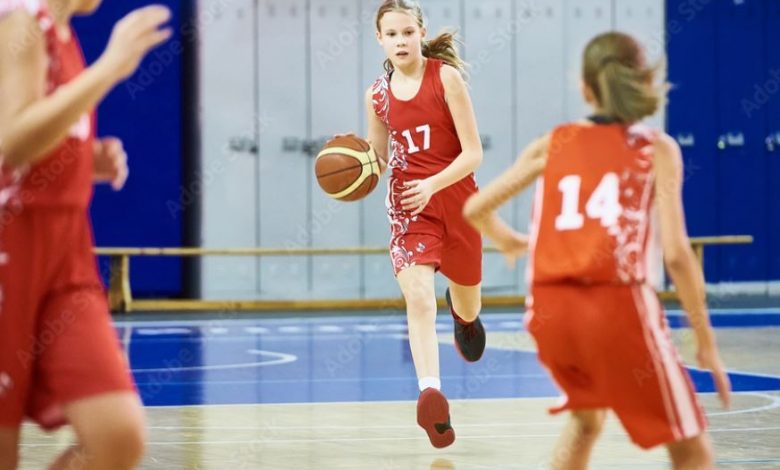 Sport: it is big business for schools.
The standard of sport played is on a continually upward trajectory. Providing the most up-to-date, professional standard facilities can help schools attract the strongest sporting students and produce winning results.
With the sports hall, or gymnasium, sitting at the centre of the school sports hub, how do schools make sure they get it right when choosing that all-important surface?
Every school has significant decisions to make when installing, refurbishing, or replacing their gym flooring. These decisions can have huge bearing on which sports can be offered at the school, the level sports can be played at, as well as other purposes the hall can be used for.
First, a school must consider who will be using the floor and for what.
Age and stage will dictate need: university students will have different requirements from primary school pupils, for example. Like everything within the school sphere, there isn't a one-size-fits-all. The school's project leader and PE programme leader must work to create the best outcomes for the school and its community.
When contemplating any significant outlay, schools are wise to consult experts from the off. Flooring companies can outline the different types of surfaces available for installation for your sports hall and illustrate options to have any current flooring refurbished for better use.
Wood versus synthetic
Traditional timber flooring can vary hugely in its quality, cost, and purpose. Wooden sports flooring typically consists of a solid timber surface with shock absorbing pads underneath. As hardwood surfaces are more rigid than many other materials, impact is dispersed over a wide area. With area-elastic flooring fitted, the wooden surface returns energy back up to the user who is walking or running on the surface, cushioning the impact over a large area. Pitfalls of area-elastic floors can be uneven 'spring' performance over the surface, due to the necessarily spaced placement of shock pads and other underfloor supports. A quality area elastic flooring system will provide enhanced performance and greater shock absorption for high intensity sports such as basketball and netball.
Sports flooring materials such as vinyl, rubber, polyurethane, and linoleum represent what are known as point-elastic flooring systems. These gym floor options have uniform performance across the whole playing surface. This means that every point on the floor will have almost identical shock absorption and rebound. A point-elastic floor interacts with each user on an individual basis and activity can be localised and will not impact on the surface elsewhere in the hall.
These materials can come in a range of thicknesses to suit different requirements, such as a thicker weight vinyl cushioning for older, heavier students, thinner for younger, lighter children. Benefits of cushioned vinyl are that is it a resilient surface that helps reduce injury from falls. It also provides comfort for running and is effective at noise reduction. It is generally one of the lower cost surfaces to purchase install.
There are also options for a combination of both point elastic flooring and an area elastic system, which can create the best of both worlds for multi-use facilities.
Other considerations
Schools must also consider how easily the floor can be marked out with lines needed for sports courts, etc. Which sports do you want to be permanently marked out on the surface? How easy will the surface be to clean?
Another thoughtful consideration to bear in mind here, as with all school projects, is environmental impact. Is the flooring sustainably sourced? Have recycled material been used in its production? Are heavy chemicals used? Can the flooring be recycled eventually?
In the cost versus quality debate, remember, community groups and sports clubs that hire the facilities after school hours can provide income that can be used to offset the cost of installing a high-quality floor.
And some projects which may seem, to the untrained eye, in need of a wholescale overhaul, involving costly removal of old flooring may in fact be suited to a new surface being overlaid on the existing floor. Refurbishment of old flooring can sometimes be the smarter option, when some, for example, point elastic floors can be laid directly over existing wood or concrete.