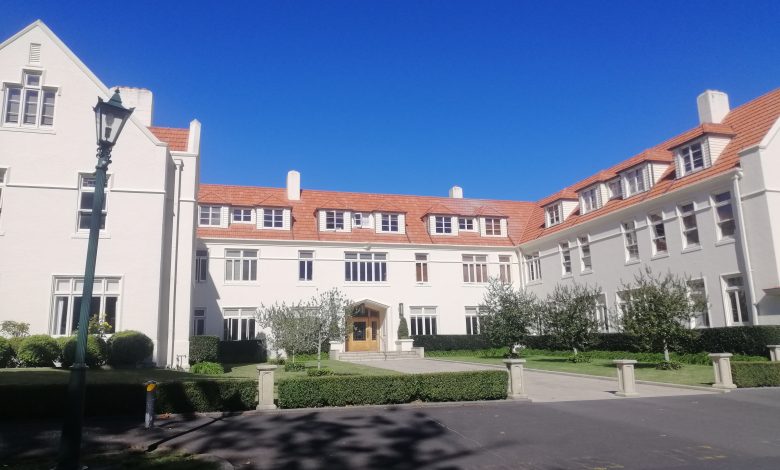 A private school in the media spotlight after a bomb scare and bullying claims has reopened but remains tight-lipped about the absence of its principal and deputy.
St Peter's College in Cambridge was evacuated following a bomb scare during the finale of the school's production on Thursday. This came as WorkSafe engages with the school amid bullying claims and while Principal Dale Burden and his wife, deputy principal Yevette Williams remain absent from campus.
School News NZ received a reply from PR company Dynamic Media after contacting the school for information. Dani Simpson, director of Dynamic Media, confirmed St Peter's had reopened on Monday and was 'operating as normal'. Simpson said the school was currently unable to provide answers to questions posed on the whereabouts of the school's executive principal and deputy but allayed fears over Thursday's bomb scare.
"Police completed a thorough investigation into the circumstances of the threat on Thursday night. Waikato West Area Commander Inspector Will Loughrin has said that police do not believe there was any credibility to the threat."
Simpson also provided a statement from police, which read, "We want to reassure the community we take matters of this nature extremely seriously and any new information that comes to our attention regarding this incident will be assessed accordingly."
Chair of St Peter's Trust Board John Erkkila reportedly informed parents and caregivers last Wednesday that WorkSafe had been notified of concerns about the wellbeing of some St. Peter's staff and the school was working with the agency in its ongoing investigation.
The following evening, a packed auditorium and the entire school was evacuated at the end of the school production of Chitty Chitty Bang Bang after a bomb threat was received.
The mystery of the whereabouts of Executive Principal Burden, who has been at the Waikato private school with his deputy principal wife Yevette Williams since 2016, is ongoing. Burden previously led Mount Albert Grammar School in Auckland. He and Williams did not return to the school at the start of term two.
The Year 7-13 school, which boasts equestrian facilities and a golf driving range, offers tuition and boarding, with 2021 fees of $41,450 per year for Year 11-13 students.