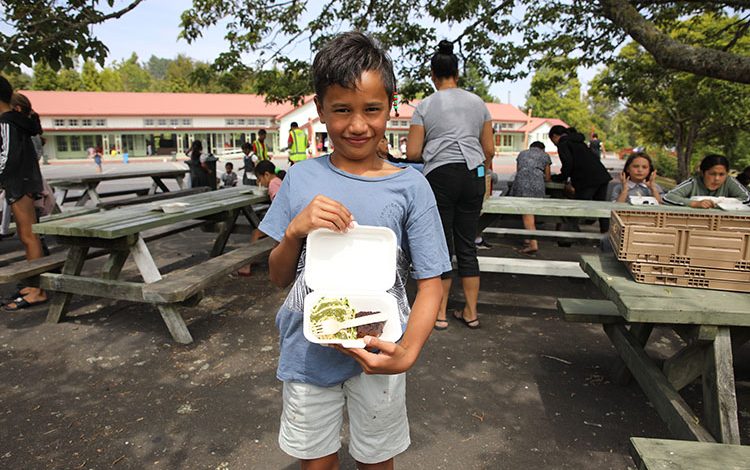 Bags of lollies and fizzy drinks were once the staple of the school tuck shop and were often all the sustenance to be provided by a school.
Not anymore. Gone are the days of a school's snack stop being simply a place for sweets and treats. The tuck shop has evolved, and school lunches have too.
A school canteen or tuck shop plays a crucial role. Not only must it provide healthy food and drink options to students; it must reinforce the nutritional messages being taught at the school and show healthy food can be delicious and exciting.
The recipe for success for schools with their own internal canteens is in the planning, according to the Heart Foundation NZ. With most canteens working to very tight budgets, a planned menu schedule allows food to be ordered early and efficiently, while creating the fun factor can increase uptake of items. Naming grapes 'alien heads', calling smoothies 'monster juice', turning broccoli into 'baby trees' or serving banana toasties as 'monkey bread' are all ideas for creating interest in healthy options among primary school pupils.
Online lunch ordering services have spiked in recent years, removing the need for schools and parents to navigate lunch lists, paper envelopes and counting correct change. A raft of school lunch providers deliver meals to schools across New Zealand, with ordering done by parents and payments made online or through smartphone apps. 
The importance of accessible and nutritious food in schools was highlighted last year, with Budget 2020 serving up $221 million to rapidly scale up the free lunch programme from 8000 children to 200,000 children at low decile schools. In May, Prime Minister Jacinda Ardern said a full stomach made all the difference to a child's learning.
"Providing a free and healthy lunch at school is one way to help make New Zealand the best place in the world to be a child and to make that difference immediately," she said.
What schools need to make their tuck shop tantalising…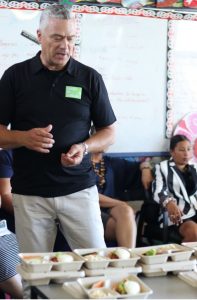 Starting out serving school lunches from a backyard garage, Kiwi company Libelle Group now supplies food to 78 free lunch schools, as well as servicing over 80 tuck shops across the country.
"Schools need to find that balance between nutritionally beneficial food items, such as vegetables and fruits, as well as considering food that their students will purchase," says Libelle representative, Johannes Tietze.
"Research different foods; learn their nutritional benefits and get creating! Find your market.
"School tuckshops should no longer be serving unhealthy food items. With New Zealand now keeping a closer eye on school nutritional guidelines, as well as new research into food insecurity and equality, schools need to start taking steps toward becoming healthier, and the tuckshop is a clear place to start."
Libelle's Eat Smart menu was developed in 2018 with input from the Heart Foundation and Diabetes Projects Trust, says Tietze. More recently, its 'lunch in schools' programme, Lunch By Libelle was created with lasagne proving a particular hit in the winter months, and crispy chicken salad in the summer.
Tietze says, "Eating the correct school lunch is absolutely critical to student health and well-being, especially for low-income students".
"It ensures that students have the correct nutrition that they need to make it through their busy schedules and to learn."
But even some healthy items are off limits, for varying reasons: "Our customers tend to avoid fish items including tuna and it's not uncommon for cherry tomatoes to turn into projectiles!"