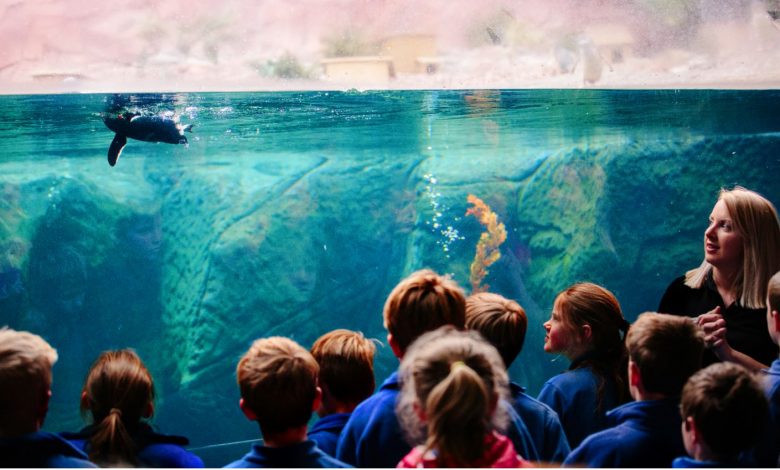 Being dubbed 'the modern explorer's playground' by its council-funded economic development agency, Ōtautahi Christchurch is a multi-faceted gem of options for schools.
Described as 'a refreshing urban centre full of new secrets to discover', the city has been revitalised and regenerated following the far-reaching earthquake impacts of the past decade. If you last visited pre-2010, chances are you will not recognise much, and this must mean you're due to revisit.
For schools, there is plenty to explore for all ages and stages from arts to history, geography to aviation, sports to hospitality. Christchurch's unique gems include The Arts Centre – a mix of historical and modern, scientific, and artistic. Within its complex, The Great Hall is a 130-year-old Gothic revival-style building with a unique memorial window tribute to WWI soldiers.
Alongside it sits Rutherford's Den, a hands-on (free) science experience dedicated to Nobel Prize Winner Lord Ernest Rutherford who studied and carried out some of his earliest experiments at Canterbury College. There is a collection of galleries, shops, cafes, and cinemas that also make up this Christchurch landmark, steeped in rich history and which is now a vibrant hub of activity for the modern student to explore.
Christchurch Art Gallery is huge and can take hours to explore. Featuring countless Kiwi artists and international collections from classics to modern art, the gallery offers free guided tours and workshops.
There are many educational centres to explore: Canterbury Museum first opened to the public in 1867 and gives visitors a taste of the region's human and natural history. The Air Force Museum of New Zealand shares the country's military aviation story at the place where it all began, with immersive exhibitions, a free, guided tours and Mosquito Mission flight simulator. The International Antarctic Centre explores the wildlife, ecosystems and the impact humans have had on the continent, with an Antarctic storm room, all-terrain vehicle tour and 4D theatre experience.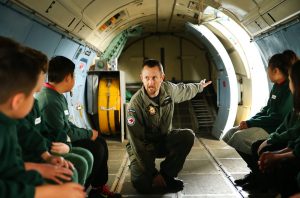 Quake City shares with visitors Christchurch's earthquake history, explores the science behind the natural phenomenon and honours emergency service crews and volunteers involved in saving lives during the quakes of the 2010s.
Tūranga in Cathedral Square is the largest public library in the South Island. It includes a 200-seat community arena, exhibitions and activity areas and links to the neighbouring performing arts precinct and convention centre.
Parks and reserves are plentiful in 'the garden city'. Ferrymead Heritage Park features an early 1900s township with restored cottages, tram rides and a weekly steam train attraction. Centrally located Hagley Park isn't just a cricket venue; if you make it to this sprawling park in springtime, you'll be treated with some stunning blossom displays.
Riccarton Bush is ancient native forest reserve complete with manicured gardens and historic buildings alongside the Avon River – a river which offers an opportunity for a spot of punting. Nearby, Ilam Homestead Gardens are a colourful, secluded gem in spring and summer. Christchurch Botanic Gardens are another reason the city gets its garden city moniker, offering something spectacular in every season.
The natural beauty of the region can be explored on and off land, with scenic nature cruises, inland and coastal treks. Godley Head, for example, offers a stunning track with views of Pegasus Bay and the Kaikoura ranges, surf-spot Taylors Mistake and a collection of World War II gun emplacements.
In the surrounding the Canterbury high country, alpine trails, native bush, and forest areas are awash with opportunities for mountain biking, quad biking or horseback adventures in spring and summer. By winter, these areas become alpine adventure lands, ripe and ready for skiing and snowboarding students to carve up the slopes.
Kaikoura is three hours' drive away and is one of New Zealand's leading eco-tourism destinations with more to offer than the whale watching for which it's famed. Kayaking trips, albatross adventures, dolphin encounters and seal spotting are a few of the costal town's options for student visitors.
A picturesque 90 minutes' drive from Christchurch, Akaroa is a uniquely charming port town, oozing French influence. The surrounding Banks Peninsula is begging to be explored on foot, with its vast network of walking trails and stunning views. Off-shore, this rich marine area offers the chance to swim with rare Hector dolphins.
From the Canterbury Plains to the Pacific Ocean and taking in the Southern Alps, the Great Alpine Highway is one of New Zealand's must-do journeys. It takes in a Lord of the Rings 'Middle Earth' filming location and Arthur's Pass, New Zealand's highest altitude settlement, with options of horse trekking, canyon safari tours by jetboat and exploring the limestone boulders at Kura Tawhiti Conservation Area.
In South Canterbury, Peel Forest Scenic Reserve is a 90-minute drive from Christchurch and has a range of short and long walking tracks. Aotearoa's most significant collection of ancient Māori rock art can be found at Timaru's Te Ana Māori Rock Art Centre. The site is managed by local Iwi Ngai Tahu and includes interactive exhibits as well as tours of the limestone outcrops where many rock drawings have survived over 200 years.
If it has been a while since your school ventured to this South Island city, it's well worth considering Ōtautahi Christchurch for whatever learning outcomes you're looking to achieve.
Read our School News NZ Term 1 print issue online at: https://www.schoolnews.co.nz/latest-print-issue/