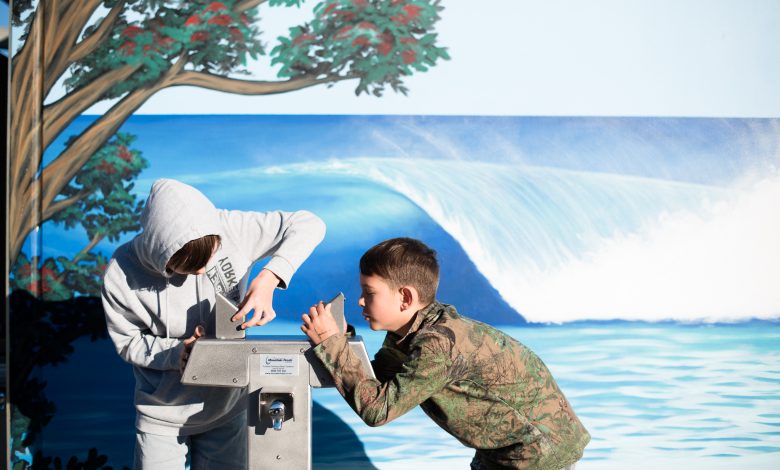 Absorbing information is easier if learners are absorbing sufficient water. It's a fact.
So it makes sense that the onus on providing suitable hydration is now placed more heavily than ever on our schools. And a weak trickle from a tarnished old tap no longer cuts it.
Not only does water make up two thirds of our body weight, it helps us stay alert and focussed, maintain a healthy temperature, carries nutrients and oxygen to our cells, flushes bacteria from the bladder, aides digestion, prevents constipation, normalises blood pressure, stabilises the heartbeat, cushions joints, protects our organs and tissues and helps us maintain electrolyte (sodium) balance.
As a rough guide, NZ Nutrition Foundation suggests (as do most health information sources) adults should aim for 1.5 – 2L (6-8 cups) of fluid each day and children 1 – 1.5L (4-6 cups). The easiest way to ensure this is happening at school is to make water accessible – and fun – throughout the school day.
What are the different water options for schools?
Industry specialist, David Merrick of Merquip, shared his viewpoint with us, explaining that he has seen the demand for hydration options increase in schools over recent years.
"I've seen a marked increase in schools investing in better quality drinking water equipment for students, including some models that were previously only seen in staffrooms. We're seeing more schools install proper filtered systems for students, often including boiling and chilled options, as well as bottle fillers to encourage students to refill their own bottles."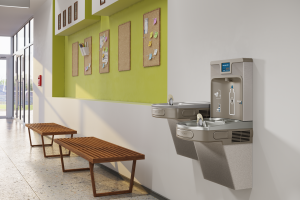 David said that 2020 changed the way people think in regards shared-use facilities. "Traditional fountains/bubblers are simple systems that have served people well for many years, then COVID came along and made everyone more aware of the risks of multiple users drinking from the same mouthpiece.
"However, some manufacturers mitigate these risks by offering antimicrobial protection on the bubbler mouthpiece to protect against microorganisms.
"Contactless watercooler options are becoming more popular these days. They typically use a simple infra-red sensor to activate the flow and have the obvious benefits that being touch-free brings."
When it comes to turning on a tap, many schools are introducing filtered water systems for their drinking water, he noted.
"The best way to ensure a constant flow of purified water is to install a reputable brand of filtered water equipment, with a filtration system that has been certified by a recognised professional body. Global filter manufacturers are constantly at the forefront of water filtration technology. It is important to ensure the filters are replaced at the recommended intervals. Some brands will notify you when the filters require replacement.
"I recommend a system that first removes sediment, then removes taste, odours, and some chemicals such as chlorine by utilising carbon technology. This is proven to work well for most situations. For areas facing particular challenges with their water quality, there are other options available should they be required."
Mountain Fresh's Melinda Mayor-Booth, shared her take on providing easy-to-access hydration with us too.
"I've noticed a steady increase in the number of schools investing in their students' (and teachers') health and wellness. I feel that now more than ever, schools in New Zealand understand the many benefits of drinking water and the impact that hydration has on learning.
"The feedback we have had from schools is that having a water filter installed in the drinking fountains truly motivates children to drink more water because they enjoy the taste."
What are the most popular options?
"Teachers often comment that it's extremely handy having bottle fillers on fountains as it allows students to refill their bottles and get back to class quicker.
"Drinking fountains are an asset that will last for a decade before needing any refurbishment. Often overlooked, some schools have fountains which are 'originals' and are 50+ years old. The benefit to replacing older drinking fountains is better flow from bubbler taps, filters that make the water safe to drink and better tasting for students."
How has 2020 shaped the water provision business?
She said: "Like many small businesses in New Zealand, a quickly changing environment, including a pandemic, has challenged us to look to new ways to consume water, particularly contactless methods. These help to reduce the spread of germs and are often accessible to more people. Sensor-activated fountains and custom-built fountains to suit individual requirements."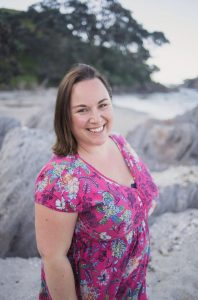 How can schools encourage students to refill reusable bottles and consume water sustainably?
"This is a question we're often asked. I recommend that teachers encourage students to have drink bottles on their desks because having a drink bottle in eyesight is a great cue to drink water.
"Opening a dialogue about hydration, wellbeing, and reducing plastic waste is also beneficial. Educating children on the impact of hydration, and conversely, dehydration can instil a sense of good doing and wellbeing. Likewise, education surrounding landfill can lead to children feeling proud to refill their reusable bottle and doing their part for the environment."