News
Auckland private school's chaplain accused of historic sexual abuse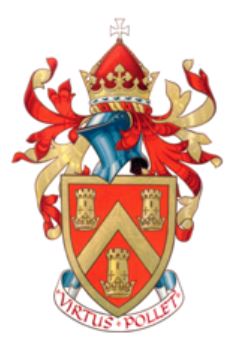 The Ministry of Education has offered its support to a leading Auckland private school after its chaplain took leave following an accusation of multiple sexual assaults on a boy at an Anglican school in Tasmania.
A report in the New Zealand Herald claimed Father John Goodwin was no longer living on the grounds of King's School in Remuera, nor teaching its pupils, following an allegation of historical multiple sexual assaults on a schoolboy. The Herald claims to have obtained documents showing a former pupil at Hutchins School had filed a writ with the Supreme Court of Tasmania seeking damages for the abuse he says he suffered at the hands of Goodwin 20 years ago.
On Monday, a Ministry of Education media advisor told School News, "We were not aware of this matter but have now contacted the school to offer our support if needed.
"Every school must have a Child Protection policy in place and must meet their obligations under the Children's Act. We provide guidance to schools about their responsibilities under the Children's Act."
King's School is 'a leading independent boys' primary school', with a roll of 700 pupils, aged four to 13, according to the school's website. Established in 1922, the prepatatory school's fees start from $20,000 per year for children in its Early Learning Centre and Year 1, increasing to $24,400 for Year 7 – 8 pupils.
The New Zealand Teaching Council responded to School News' request for information on the developments, stating,
"The matter you query about has been brought to our attention, however we're unable to comment further as we're in the very early stages of considering the information and determining next steps by the Teaching Council (in accordance with our jurisdiction)."
King's School's head of communications and marketing did not respond to School News' questions and request for a statement ahead of our weekly e-newsletter being finalised. There was no mention of Father John Goodwin on the school's website on Monday afternoon.