News
Teaching Resources
Tomorrow's engineers are our pandemic heroes
Unrelenting and unforgiving: the COVID-19 crisis has been catastrophic but surprising heroes have stepped up across the globe to help produce and supply protective clothing, masks, and PPE equipment using 3D printers, CNC routers and laser cutting equipment.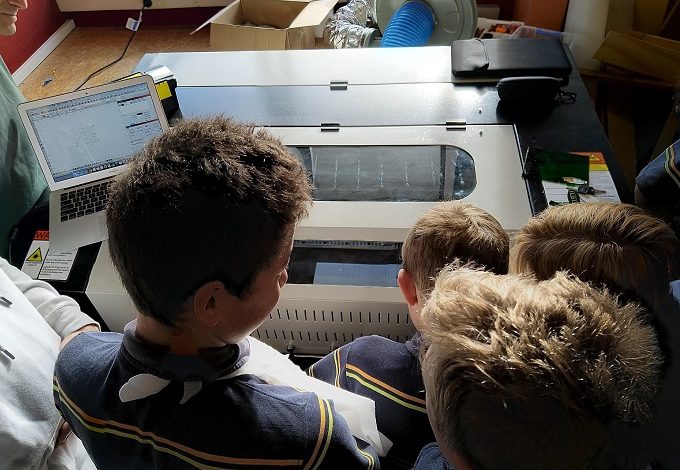 From libraries in Christchurch, New Zealand, to an inner-city school in London UK, and an Australian University; even budding engineers have been using machines while quarantining at home to make a difference and save lives.
Read our new Term 4 issue online today!
COVID-19 has brought to light how vital and innovate this technology is! While not all schools have the equipment, and when they do it is usually reserved for design and technology lessons or after-school craft and hobby activities, enterprising teachers and pupils with the means and drive made PPE for front-line staff and community groups. Libraries with the technology also helped by making masks for community groups and medical workers.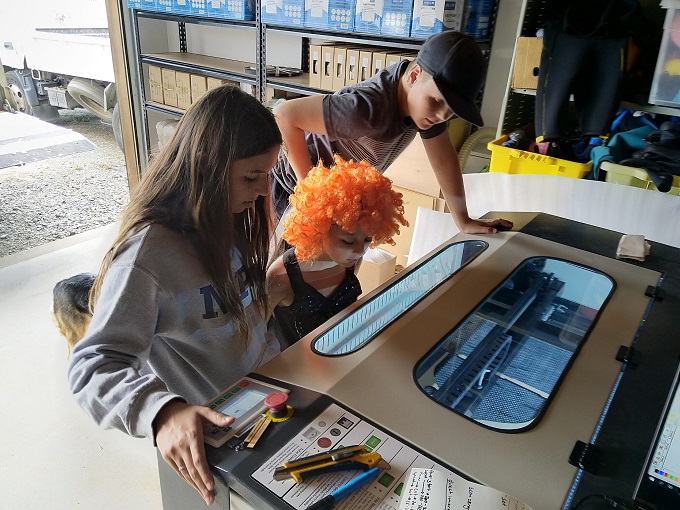 Not taking into consideration the lifesaving abilities of these machines, they are an incredible addition to design and technology learning spaces. Students vastly benefit from being able to plan and design their own projects, make prototypes, and produce original, marketable products. The creative potential is limitless, and some have even been able to patent their creations!
Music students can make their own instruments, art students their own jewellery, and engineers can create unique tools that help a local community venture or business. See a need, fill a need, is the problem-solving approach these machines instil in students. They provide real world opportunities to enhance creativity and entrepreneurial skills.
The flexibility and speed of router and laser technology, and the variety of ways it can be used to solve problems has never been more apparent than during the pandemic. They are not just exciting learning resources but community investments.
CNC router or laser cutter: what is the difference?
Laser cutters, or engravers, were once only affordable for industry but they are now much more compact, fast, and accessible. Depending on need and price-point, anyone from an 'at home hobbyist' to a design and tech department in a school or university can use laser level accuracy to cut into all sorts of materials (depending on laser power) from leather and wood to glass, plastic and even metal.
A CNC router is a machine that cuts hard materials like wood, stone, and metal but it can also be used on soft materials like plastic and foam. The machine is controlled by a computer and users can input their designs. CNC routers cut directly through the material and can create a vast array of products ranging from simple cut-out shapes and engraved signage to 3D models, such as boat hulls and faces.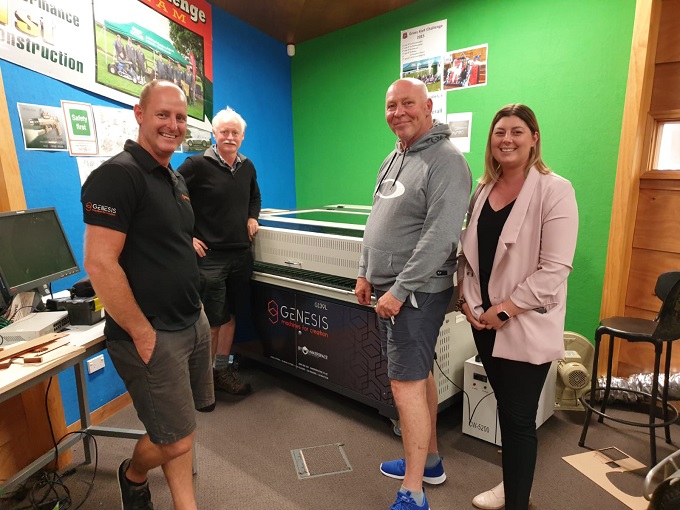 CNC routers continue to evolve, with the latest technology centered around greater flexibility and integration with other processes. Modern CNC router interfaces make controlling the machines as simple as operating a tablet device. These machines are built with inherent safety features, but they are still capable of causing injury if not treated with respect. Students must always be supervised when using them and never allowed to operate the machine on their own.
User levels can be set on the machine to restrict access to more complex functions, which should reduce the opportunity for students to access functions that they are not trained to use.
As CNC routers are widely used in many different industries their use in schools creates a greater understanding of construction and manufacturing careers and the processes involved in those industries. This gives students the opportunity to gain excellent knowledge and skills preparing them perfectly them for the future workplace.
Laser cutters work by burning materials and so the most important factor to consider when purchasing a laser cutter is safety. To reduce burn risks to small fingers always double check the safety standard of the machine before you purchase.
Furthermore, the laser cutter you purchase should be easy to use and able to create a fun learning experience. The laser cutter machine and the software must integrate well. Moreover, choose one with power and size that best suits your needs – you may not need an industrial-sized laser cutter!
Industry insiders tell us there is a growing market for laser cutter use in textile and soft material work. It is also becoming more common for educators to prefer not to choose between a 3D printer, a laser cutter, or a CNC Router, but instead aim to have all three!
And why not? These machines are now more affordable, are a tool for teaching, and invest in community problem-solving. Giving students the opportunity to choose the machine that is more suited to their project is perhaps a more accurate reflection of the real world.