News
Administration
Turning up the volume on future-forward school libraries
Shhh! No talking in the library.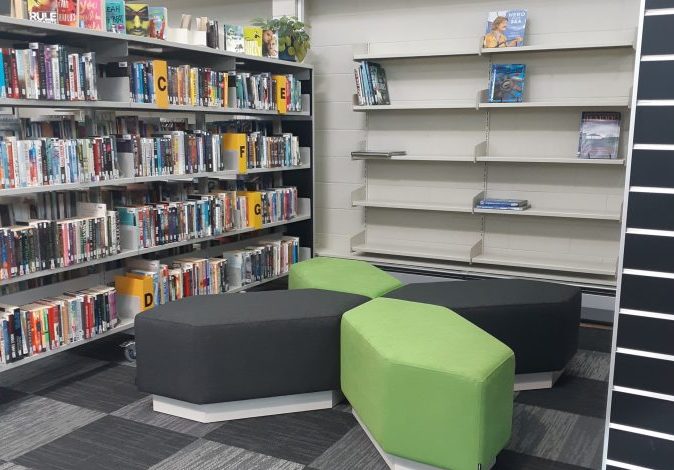 Drab, institutional and unnaturally quiet, my high school library circa 1980s was a refuge for nerds.
The only time I set foot into the school library was on compulsory class excursions. The school librarian looked as antiquated as the musty books lining the rows of tightly packed, towering bookshelves. 'Research' was conducted via catalogue cards contained in sets of pull-out wooden drawers.
Lexicon like 'makerspace', 'learning hub', 'computer labs', did not exist in my day. Fortunately, the 'old school' library is a far cry from today's bright, lively, multi-purpose spaces. Indeed, today's school library is a welcoming place where research, socialisation, collaboration, and play coexist in a space respectfully designed to accommodate each of these learning goals.
Increasingly, libraries are technology hubs, so make sure your wifi network is robust enough to handle students' digital needs. Not surprisingly, 50 percent of initial research is done by phone, while 25 percent is conducted by tablet, so libraries need to make it easy for students to stay powered up.
Having a 'makerspace' (a collaborative zone used for creating, learning, exploring and sharing) within the school library is right on-trend. However, future-forward libraries could also be designed to support media labs, music and video production studios, application-focused computer labs for photoshopping or website design, video conferencing and the like.
When planning your library makeover, let design, function, furniture and technology be your guiding principles – and always consult the experts.
Research conducted by Boston-based architecture and design firm CBT reveals the success of future-forward libraries is underpinned by the availability of supporting technology and furniture. While the sample was based on US college students, its learnings could be extrapolated to the NZ school environment. The research found students preferred to situate themselves in seating that provides impromptu collaboration, movement and exchange, with 40 percent of respondents expressing a preference for high-top tables over traditional carrels. They also demanded spaces to huddle… 40 percent of students surveyed expressed a strong need for individual conference rooms that are acoustically separate from the rest of the library environment. Finally, an overwhelming 40 percent said they enjoyed the benefits of having an exhibit space inside the library – areas where not only they can be inspired, but also showcase their ideas and thereby foster cultural exchange. School News spoke to a couple of industry experts to find out how to transform your library into a learning hub that is both contemporary and relevant for all users.
Exciting design trends: Industry viewpoint
Oren Ellery is the managing director at Educated Furniture, and he spoke with us about some of the latest innovations in school library design.
He said: "Furniture plays a big part in creating an inviting school learning environment. Creating different 'zones' in areas adds real interest to the space and allows for different types of learning in different areas. Relaxed areas with soft furnishings such as beanbags for quiet reading, individual study carrells with headphones for study and large tables with seating for working on projects as a team.
"Interesting seating can definitely help encourage students. Floor seating such as beanbags and fritters are a big part of library fit outs these days. Some schools have found that implementing staging to create tiered seating levels is popular with students and creating an area that excites them is a great way to encourage their learning.
"Acoustic tiles are a great way to reduce noise levels in any space. There is also an option to use innovative screens to segment off areas and acoustic material can be fitted to them to help reduce noise. Curved movable shelving units can also be used to create different areas and quiet reading nooks to help with student concentration while keeping other areas of the library open."
Distinction Furniture representative Anna Croft agreed that school libraries are no longer just libraries, pinpointing new trends and popular features for future-focused schools.
She said: "Furniture is the space creator. Smart libraries use soft furniture alongside table and chair settings that can comfortably fit large student groups as well as smaller one-on-one arrangements. Stand-alone high tables and ottomans create different study and socialising configurations too. Soft seating can help with a variety of student requirements for both comfort and quiet. Bean bags are okay, but they are noisy and take up a lot of room when sat unused.
"Generally, the more comfortable a student is, the more likely they will sit and focus on their work rather than stress about discomfort. Soft seating comes in many different configurations now and booths are increasingly popular options for quiet study that also work well for staff meetings.
"Noise reduction is very important and can be achieved by lining the walls with soft board, carpeted floors rather than hard surfaces, and lots of soft furnishings to soak up sound. Colour is also increasingly important as libraries need to be warm and inviting as well as practical and hardwearing, so commercial grade fabrics are always a must.
"I have seen many changes follow the dawn of modern learning environments, and one thing that stands out now is schools really considering what works for students. I see school libraries lean towards more practical furniture with larger tables, rather than a cluster of smaller tables, and quieter colours are coming through in tables; colour is being used on seating rather than tabletops.
"Schools are now more considerate of lighting, sound and temperature and these should be factored into any new modern learning design, but I predict the 'next big thing' will be bringing 'maker spaces' into the library!"