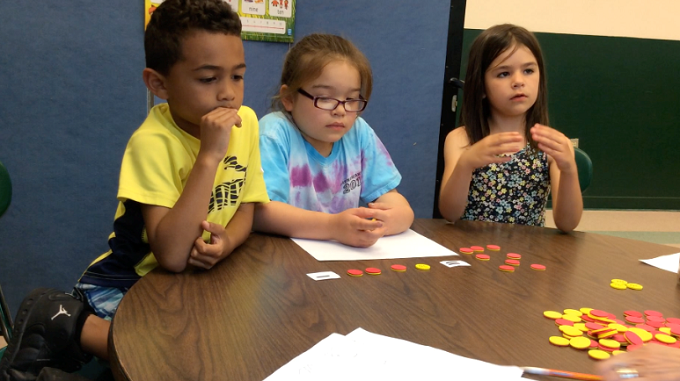 Still, research has shown that self-confidence in maths degrades with age, particularly for girls and Māori learners. To reverse this trend, it is vital for schools to assess their maths pedagogy and the culture they create in the classroom, choosing maths programs that prioritise learner agency and build confidence regardless of ability level.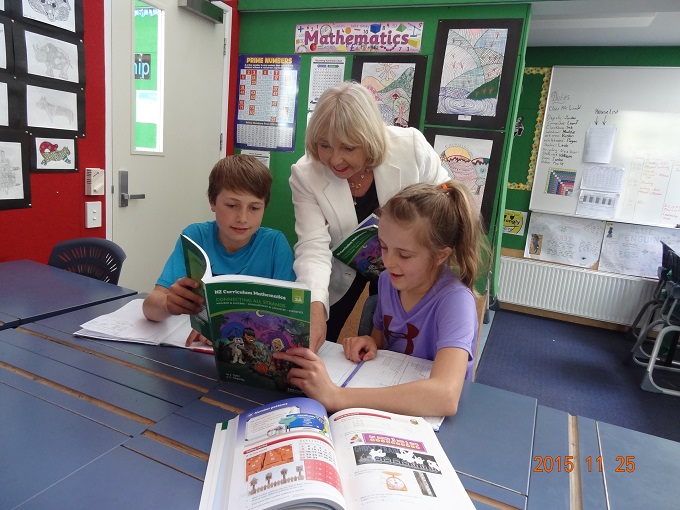 A 2019 New Zealand study published in the Frontiers in Psychology journal tackled the issue of mathematics 'self-concept', or self-perception, among students. The three-year longitudinal study found that girls tend to have a consistently lower self-concept in maths than boys, irrespective of ability, and that while Māori, Asian, and Other students' initial mathematics self-concept was higher than that of New Zealand European and Pacific Islanders' at the beginning of the study, Māori students' self-concept in maths significantly declined over three years. Researchers Penelope Watson, Christine Rubie-Davies, and Kane Meissel discussed possible reasons for this, noting that social comparison and teacher expectations hold a lot of influence.
They established that learner agency can help mitigate these trends in the classroom, and positive outcomes are associated with pedagogy that prioritises collaboration over competition in the classroom; self-chosen activities, buddy systems, and mixed ability groups help discourage social comparison, where students would compare themselves to their peers. Encouraging a supportive classroom environment is key to boosting a positive self-image in maths but the study also highlighted value in teachers having high expectations for all students, rather than reinforcing stereotypes about mathematics potential for girls or students from diverse cultural backgrounds.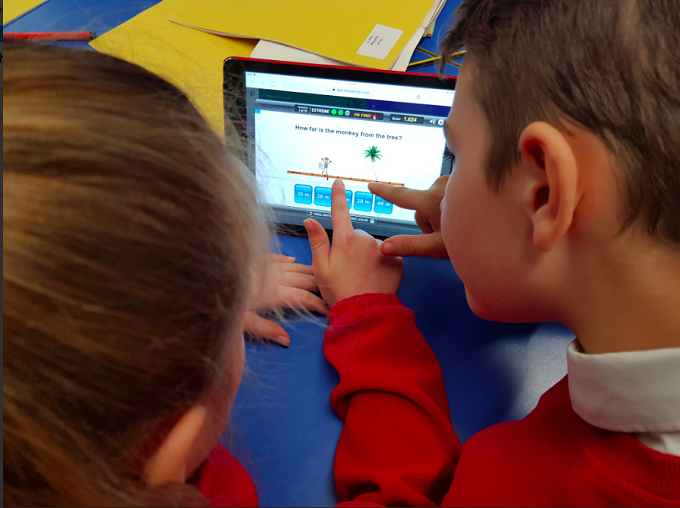 An earlier University of Queensland study, Student (Dis)engagement in Mathematics, from researchers Jill Fielding-Wells and Katie Makar collected survey data from primary-aged students (ages 8-12, n = 209) to compare those with experience in inquiry-based learning and those without. In their published findings, they noticed: "Engagement scores of students involved in inquiry indicated markedly higher interest, increased attentiveness and decreased frustration; suggesting the potential for inquiry to halt or reverse the pattern of declining interest among students."
Developing a whole-school approach to maths education that supports real-world learning and integrates with culturally responsive pedagogy could be central to boosting maths engagement among students.
A closer look: What do maths programme specialists suggest?
Caxton Educational curriculum facilitator Joel Bradley discusses the recipe for effective maths pedagogy with School News…
When selecting maths programmes, teachers and other stakeholders must be confident in the programme itself. A programme should offer flexibility for both teachers and students as it must adapt to various teaching styles; supporting less experienced teachers while offering the freedom to expand, adjust, and modify for more experienced teachers. A robust programme for students has real-world activities, rich tasks with lots of opportunities for discussion and multi-level groupings, skills practice, both formal and informal assessments, and fun and engaging games to round-out all approaches to learning.
In terms of progress tracking, many schools allow students to self-assess and assume agency of their learning. In this approach, students could use online check-ins that provide immediate feedback without teacher intervention. However, teachers require both formal and informal check-ins to adjust and differentiate their instruction. Some of the best formative assessments arise from informally listening to student discussions in warm-up activities. Summative assessments and bodies of evidence using engaging real-world activities, projects, and rich tasks can also fuel student success.
Students benefit from rich tasks with multi-level groupings and real-world contexts that allow students of all abilities and interests to engage and add to the conversation. Even the shy, non-maths-oriented students shine in this context. Games and gamification of learning have been shown to improve engagement. I am also enthusiastic about using games in instruction because they can be incorporated at home with whanau. I am continually awed and intrigued by the answers that are forwarded by quieter, more introverted, less 'maths-oriented' tamariki.
For schools engaged in flipped learning, teachers are more like facilitators as students create and answer their own questions, participating more actively in their own knowledge construction. Using a maths programme to advance this approach would be easy if the programme offers enough variety and instructional access points that the teacher could provide teaching moments ad hoc.
Michelle Kueh is the maths success coach at Mangahigh.com, and she discussed how online learning can benefit mathematics comprehension.
Teachers should consider the way that online resources can transform their students' learning, rather than a substitute or simply as an alternative way to deliver traditional static content. The SAMR Model can help teachers reflect on how to select technology that truly transform students' learning.
Technology-focussed digital programme can encourage learners to consume contents that is both adaptive and personalised to suit their individual learning style. Adaptive contents progressively move students towards harder and more challenging questions. It also uses artificial intelligence to analyse and identify areas of weakness or strength shown by a student and proceeds to automatically provide required additional support or activities. Digital programmes can also use technology to build positive learning qualities in students, such as resilience and a growth mindset.
Teachers should aim to keep activities interesting, dynamic, and varied but not for the sake of variety; rather, for the strategic purpose of supporting the progression of learning from fluency to understanding, then reasoning. These are necessary foundations to problem-solving. As an example: use games not as rewards, but as powerful tools to serve repetitive work that is cognitively necessary for developing automaticity and long-term memory. Gamification can aid learning progression by empowering students to track their own progress, closing the loop between mistake recognition and reflexive learning. In my experience, my experience, students engage when activities 'feel' accessible because they are not too difficult to begin with, and 'nudge' students outside their comfort zone with progressively more challenging questions.
I suggest teachers use technology for all its power and move beyond replacing marking to drive personalisation and automated progression. I also suggest they use data not only to show final results, but behaviour. Ask questions like, 'how many times have my students attempted this?', 'are they using their mistakes to grow?', 'can they do more than what I have prescribed them?'
Janine Trembath from Symphony Math, The IT Education Co NZ had some useful suggestions for schools pursuing online learning.
The online learning widely used during COVID-19 lockdown can benefit in-class learning too. Start with timetabling adequate usage and encourage a good attitude towards learning mathematics. Employing growth mindset strategies in class that encourage students to embrace the effort that learning takes and help dismantle the misconception that few of us are good at math.
A key challenge is discerning which programs achieve depth of knowledge, not simply edutainment. Good programs will engage and motivate students while allowing them to experience the sense of achievement that follows that light bulb moment of understanding after a time of hard work or struggle, without overusing gimmicky reward games that may simply distract the student. Learning in and of itself is fun!
The right program will help students to develop deep problem-solving skills and mathematical strategy. It should support students in expanding on the connections between new material and mastered material. For example, teaching young students the idea of parts and wholes is critical, and of course the foundation of all basic math operations. Students need many opportunities to master this concept, and then apply it in many different contexts, such as measurement and data analysis. A program that includes not only multiple representations and manipulatives online but also supporting printable materials will provide the learner with the most opportunity to address specific areas of need for skills transference.
A good program will meet the varied needs of all students in the class. Students need to be able to work at their own pace. Look for programs where with instruction is scaffolded, based on student responses, providing every learner with a unique path to mastery and freeing teacher time to focus on specific areas of need. Usage data should provide teachers with insights into students' strengths and weaknesses that help guide decision-making and instruction planning.
References
Watson, Penelope, et al. "Mathematics Self-Concept in New Zealand Elementary School Students: Evaluating Age-Related Decline". Frontiers in Psychology, 2019. DOI=10.3389/fpsyg.2019.02307.
Fielding-Wells, Jill & Makar, Katie. "Student (Dis)engagement in Mathematics". Conference Paper, 2008.