News
Technology
Digital is the 'new-school' way to communicate
Let's face it, we live in a digital world!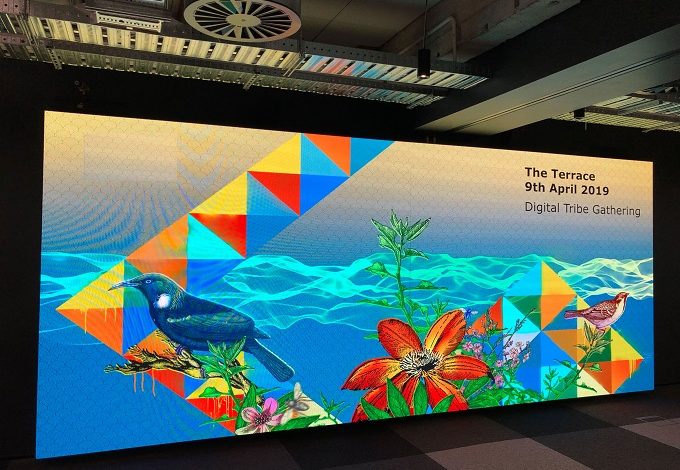 Everyday, our lives are touched by digital technology and the school environment is no exception. It is ever-present and pervasive, and its impact is evident in everything from the way we do business to how we communicate; the way we shop; how we transact with banks and government institutions, the list goes on…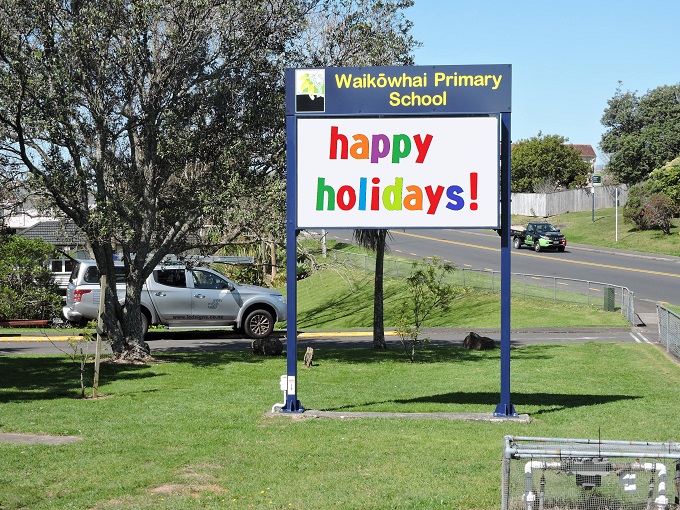 Schools: is it time to invest in digital signage technology? There are certainly benefits: digitising school signage produces fast, relevant and secure communication across all stakeholders, including students, teachers, parents and the broader community. Outdoor screens quickly deliver vital information in real time, spurring onlookers to action: 'Hall flooded, meet in library'; or 'Severe thunderstorms, wet weather pick-up'. Digital signs can broadcast school traffic updates and fundraising reminders to streamline the school run.
'Screen time' positives
From event reminders, exam countdowns, sports scores, timetable changes, and general housekeeping items to shout-outs, birthday messages and positive affirmations, digital signage can be used to foster a positive culture of engagement within the school community.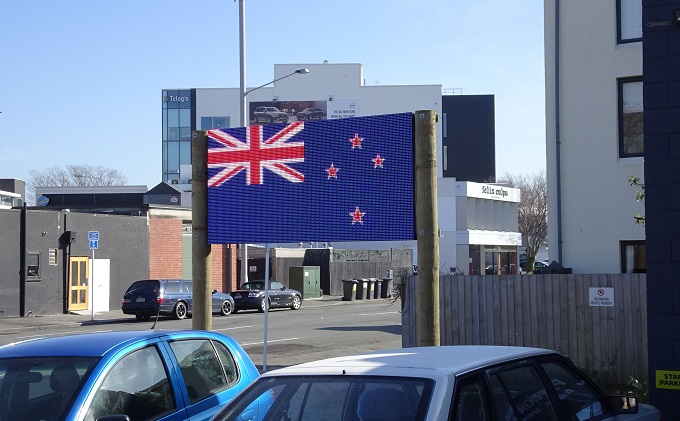 Outdoors, it can also be used to connect with the broader community about school initiatives and activities. Messaging such as 'Welcome friends from Argentina'; or 'Enrol for 2021 now', is not just informative, but good public relations. Schools are increasingly using outdoor digital signage as a branding exercise to sell themselves to their local community.
That (LED) lightbulb moment
Most LED signage 20 years' ago was limited to indoor displays with one-or-two line messaging, as commonly seen at train stations or in hospital. And even as outdoor LED signage evolved, it was largely restricted to scrolling text displays with low resolution and only very limited graphical capabilities.
It is only in recent years, with the introduction of smaller and brighter LEDs, that LED signs have been able to also display high definition graphics.
Industry insight: Craig Meldrum, managing director, WiPath Communications, shared with School News his top tips for selecting the right digital signage.
LED signage, and outdoor LED signage in particular, is a long-term investment as the installation should provide good service for 10-15 years or more if you work with a quality supplier.
Sold on technology
In the past, you had to go out to the sign and either plug in a remote control device or point something that looked like a TV remote at it to change the text on the sign. These days, communications are generally via a computer network. Most signs are controlled by an IP data link and this can be hard-wired cable, wifi or over a point-to-point wifi or radio link. Where the sign is too remote to communicate over a LAN connection, or where a large number of signs need to be controlled from a central location, cellular modems can be used through one of the public cellular networks (WAN).
It's got the look
A digital sign is often a significant part of the street identification for a school, so the installation needs to look good. The structure in which the digital sign is mounted is a significant part of the overall cost.
Even if only used for informational purposes, your sign does not have to be mounted on a boring, industrial-grade galvanised steel structure.
Weighing up price against ongoing costs
Price should be the least important factor when considering a significant capital value purchase like an outdoor LED sign. The few extra dollars spent upfront will be more than recovered in lower long-term maintenance and service costs.
Industry insight: Glenn Tong, director, FMC TV, shared with School News his thoughts about new directions in digital signage.
We are now seeing increased interest in using LED screens in school halls and gyms as opposed to projectors. The technology offers increased visibility in any light conditions. You can display any device in the correct resolution with a plug and play video processor.
The screens do not require replacement bulbs like projectors and have a very long lifecycle. Content displayed is clearer and brighter. The screens are modular and can be made in any size to suit different size locations.
Making the right connections
Content management software has been simplified so any content can be dragged and dropped to display easily on a school network. The use of QR codes allows students to connect to the screens with their phones and be directed to relevant information and events.
Fit-for-purpose
LED screens are more energy efficient and with the use of software can be multifunctional as an assembly screen, scoreboard, or display of any other content a school wants to showcase. The simple video processors make images and content fit and display correctly on the screen with no IT expertise required. Mounting can be done in multiple ways to suit any location.
Industry insight: Chantal Catlin, owner Proto Electronics, shared her opinion with School News on recent trends in digital signage.
Large TV-type screens with a wifi interface enable live displays of names, such as head boy/girl, sports captains, etc., while simultaneously displaying other information like daily notices and important messages. This is achieved by either scrolling or flicking between slides.
Creative messaging is easy peasy
Messaging is no longer just boring text; images, logos and video clips can be uploaded with fully configurable display timing, size, display effects, time of day/date screenings, etc. What is also exciting is some newer signs (with wifi controllers) can update messages via a smart phone or computer app from up to 15m away.
Sizing it all up
For smaller signs, which are meant to be viewed up close, you may want to consider a higher resolution, for example, a P5 or P6 (which means pixels are 5mm or 6mm apart, respectively). The higher the number of pixels on the sign, the more visible and easier to read it is. A lower resolution P10 sign is cheaper than a P5 or P6. If the sign is to be viewed from 30+ metres the P10 display quality is fine. For viewing distances of 20m or less a P5 or P6 display would be a better investment. If the sign is visible from both sides, a double-sided sign may be a better option.
Newer wifi controller systems make operation, uploading, and editing much easier because the LED sign no longer needs to be connected to a PC with an ethernet cable. Digital signs, however, need access to power, so positioning should always take this into account.