Administration
Property
Listen here: How acoustics impact learning
Alarmingly, in US classrooms, every fourth word spoken by the teacher is not properly grasped by learners.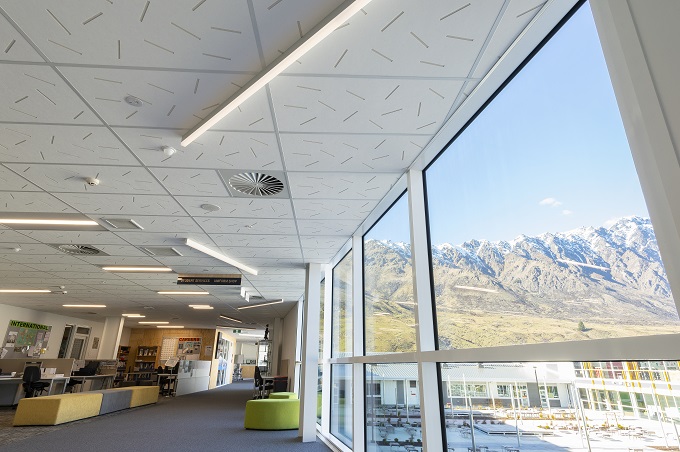 This is because US classrooms typically have a 'speech intelligibility' rating of 75 percent or less. Speech intelligibility is simply the proportion of what is said that the listener can readily understand. The source of this data is a US study titled, Classroom Acoustics: A Resource for Creating Environments with Desirable Learning Conditions (2000).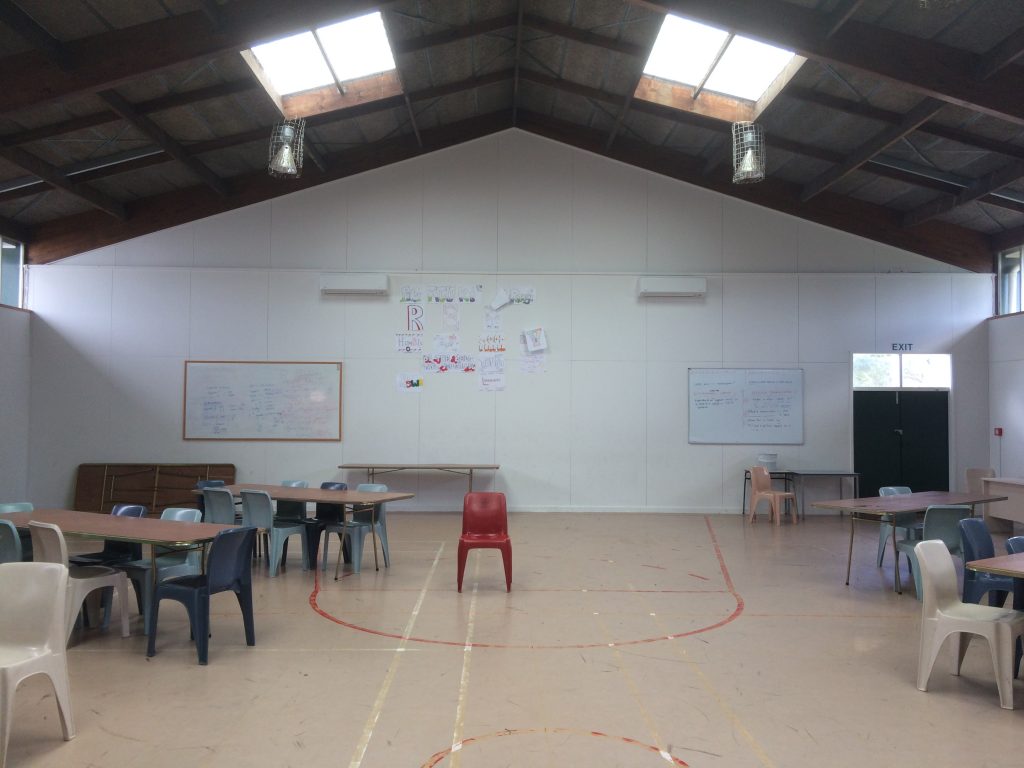 The point of sharing this frightening statistic with you is to drive home the idea that getting the acoustics right for your school's learning spaces is critical to effective learning. Listening and comprehension (and hence, learning) are intrinsically linked.
Young children especially are poor listeners compared to adults as they are neurologically undeveloped and lack basic comprehension tools, such as the ability to make predications based on the context of what is being said. Throw background noise into the mix and little ears could miss key words, phrases and concepts, which can result in poor academic performance and even behavioural problems. Background noise can be caused by anything from road traffic to grass cutting; loud voices in the playground or adjoining classrooms to rattling HVAC systems. It is perhaps the hardest 'noise pollution' to contain as having windows open is arguably also necessary for classroom ventilation and air quality.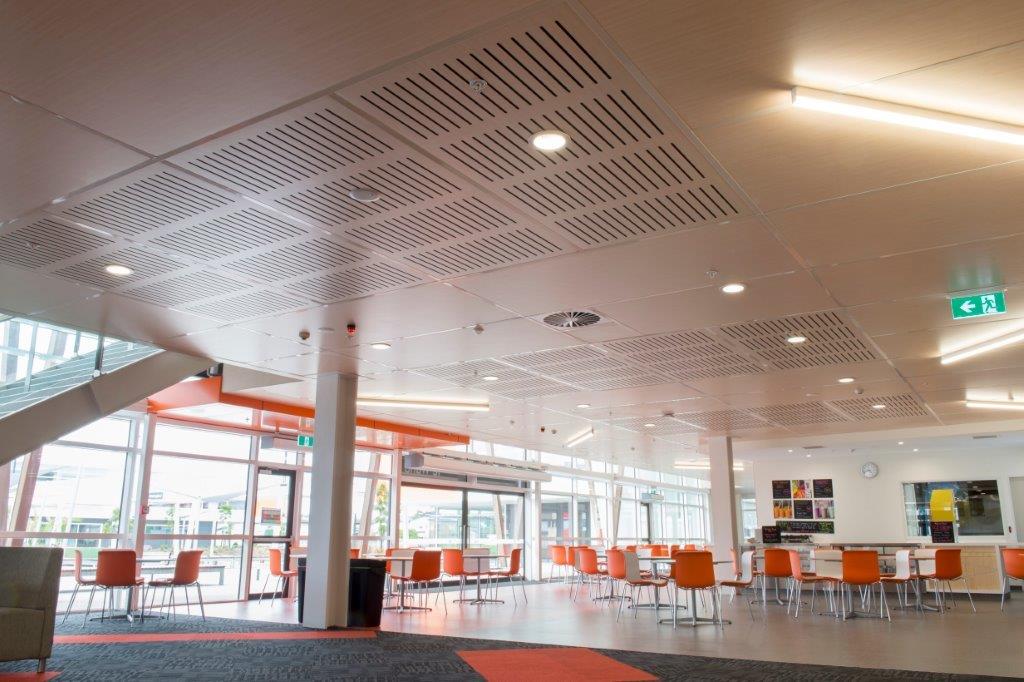 Teachers are also casualties of poor acoustic environments as loud or reverberant classrooms can cause them to raise their voices to compete with the sound of their own voice 'coming back' to their ears (reverberation). This can contribute to increased teacher stress and voice fatigue. The Oticon Foundation's study in New Zealand traditional primary school classrooms noted that:
71 percent of teachers felt that internal classroom noise was a problem;
More than 33 percent of teachers indicated they had to speak at a level that strained their voices; and
Around 50 percent of teachers said they had to considerably raise their voices during group work.
For listeners, reverberation can seem like the sound is coming from all directions at once, at the same decibel level, which is disorienting and can negatively impact learner concentration.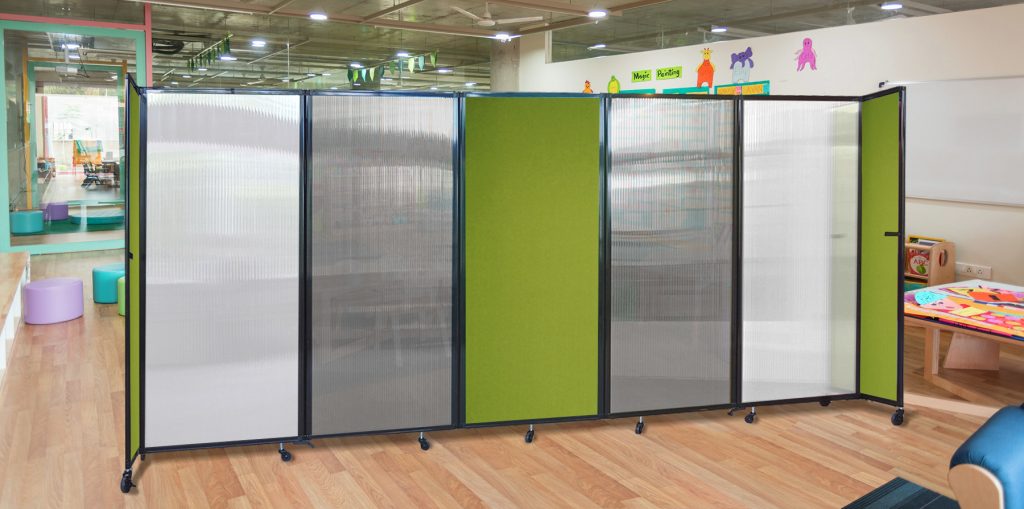 The shift in recent years from traditional classrooms, where the teacher stands at the front addressing the entire class, to more flexible learning spaces presents yet another challenge for speech intelligibility. Older schools were simply not designed for today's teaching approach. Nowadays, the teacher's voice needs to be heard across the entire classroom as they move around, working with individuals or groups.
Specific criteria for acoustic measurements in classrooms are not included in the New Zealand Building Code, however, the MoE's Design of Quality Learning Spaces Acoustics (DQLS v2.0, September 2016) sets the minimum standard for school buildings. Currently, it falls to architects and designers to interpret it. DQLS (2016) acknowledges that "for these flexible learning spaces to support learning it is important that they are acoustically engineered to address potential background noise issues". To achieve good acoustics and maintain flexibility of the space, the DQLS (2016) stipulates that designers are to:
Look for every available opportunity to use highly absorptive materials on floors, ceilings, and walls;
Typically provide for 3-4m2 per learner to allow better acoustic separation; and
Provide a range of adaptable learning spaces, including spaces that can be acoustically separated when required (such as break out spaces).
If you are a representative of a state school built prior to 2015, and have used your School Investment Package (2019) funding to address your school's acoustics, then we invite you to tell us what you have planned.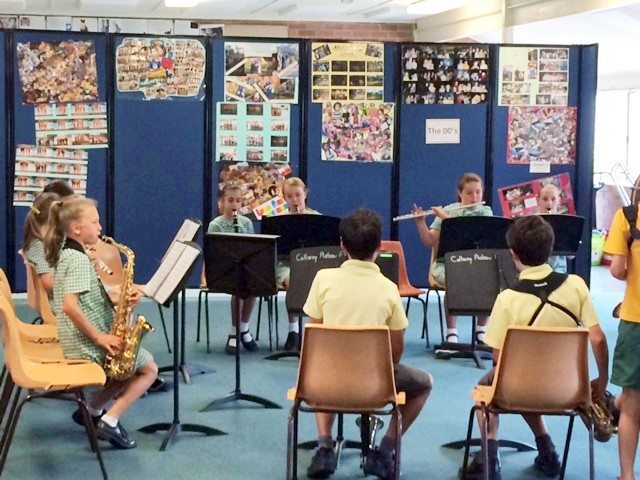 We recommend any remedial work on your school building's acoustics be done by an appropriately qualified designer or an acoustic specialist. School News spoke to a couple of experts to get the lowdown on the latest solutions available to correcting acoustics in existing school spaces.
Industry experts sound off
Chris Davies, the manager at Versare, shared some tips for schools looking to refurbish, and commented on emerging acoustic trends.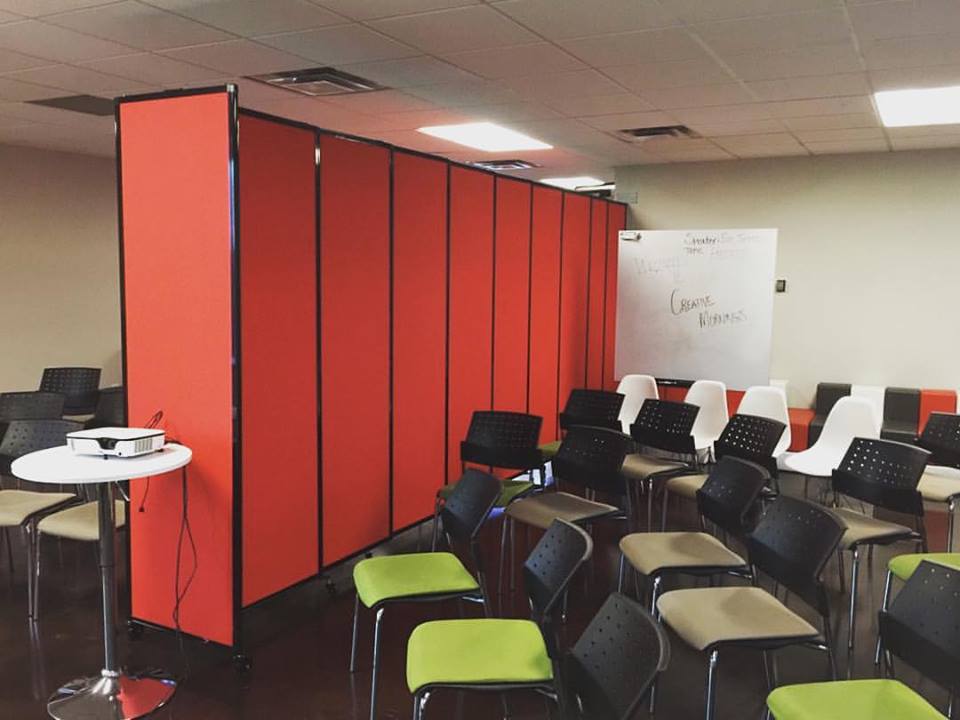 "Where budgets allow, I have seen increased demand for vibrant fabric colours and the integration of polycarbonate panels to allow for light flow, or to use as white boards in certain applications. Schools want to set themselves apart from their peers and customisation has become central to creating adaptable learning spaces that dampen sound and boost functionality. For example, it has become popular to use acoustical room dividers that double as white boards.
Dividers that use noise-dampening acoustic fabric, as opposed to polycarbonate variants, allows for pushpin signage and artwork display. Plastic panels also offer less noise control, although their sleek style is spray-cleanable, and they provide a different level of translucency to allow light through without sacrificing privacy.

Portable and lightweight, they offer teachers the ability to create learning stations or separate areas for small group work. They are also perfect for teachers to use to rearrange a room as quickly and easily as they need to.
"When refurbishing, schools should consider spatial impact on student success; whether they are able to make big changes or not. Teachers can redesign their rooms to offer students more opportunities to direct their own learning, with separate activity areas, spaces for group collaboration, and more. Tools like portable partitions, and flexible seating can help. Wall-mounted acoustic panels can aid in managing noise levels and incorporating a few plants into the room will add a natural element and take your classroom to the next level."
Neil Ridgway, managing director at Asona unveiled new acoustic trends catching on in schools.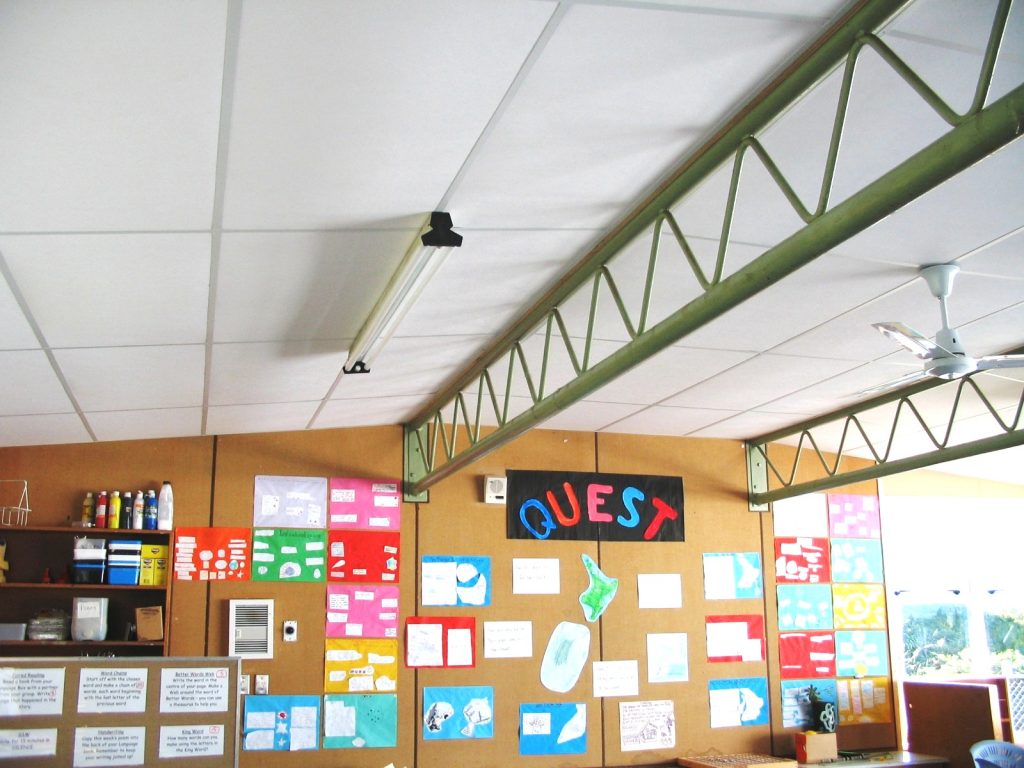 "Over the last 10 years there has been a strong drive to improve the acoustic performance of learning spaces. Initially, acoustic pin board wall coverings were used but the new code puts emphasis on ceiling acoustic treatment as it's more effective in controlling reverberation and background noise levels and is less disruptive for renovation projects.
I've seen new builds typically use suspended grid and tile ceilings as they integrate mechanical services efficiently and allows for a range of acoustic panels with specialised performance characteristics or decorative finishes to be used.

For example, to control rain noise under metal roofs you can use 60mm thick mass loaded acoustic panels which attenuate rain noise as well as absorb the room noise.
"Renovation of existing classrooms is often more challenging. In my experience, the most effective method is to place a 50mm thick NRC 1.00 acoustic panel over the original ceiling and fit around lights and heaters. It is important from an acoustics perspective that panels are 50mm when direct fixed as thinner panels do not deliver the required sound absorption. Another trend is the use of decorative wood prints, colours and perforated laminate finishes over an acoustic panel to create decorative interest and help define common areas and break out spaces from teaching spaces. Wakatipu high school and Ormiston senior college are terrific examples of this!"
Rachael Marsh from Potter Interior Systems has noticed schools are taking on mid-sized retrofit projects to re-purpose spaces at minimal cost.
"Examples seen are a tech space becoming a dance studio, after-school care space becoming a teaching space, and a dental clinic becoming a teaching space. Acoustic wall coverings are a key part of this process, helping schools to refresh spaces that were previously of little use and unappealing.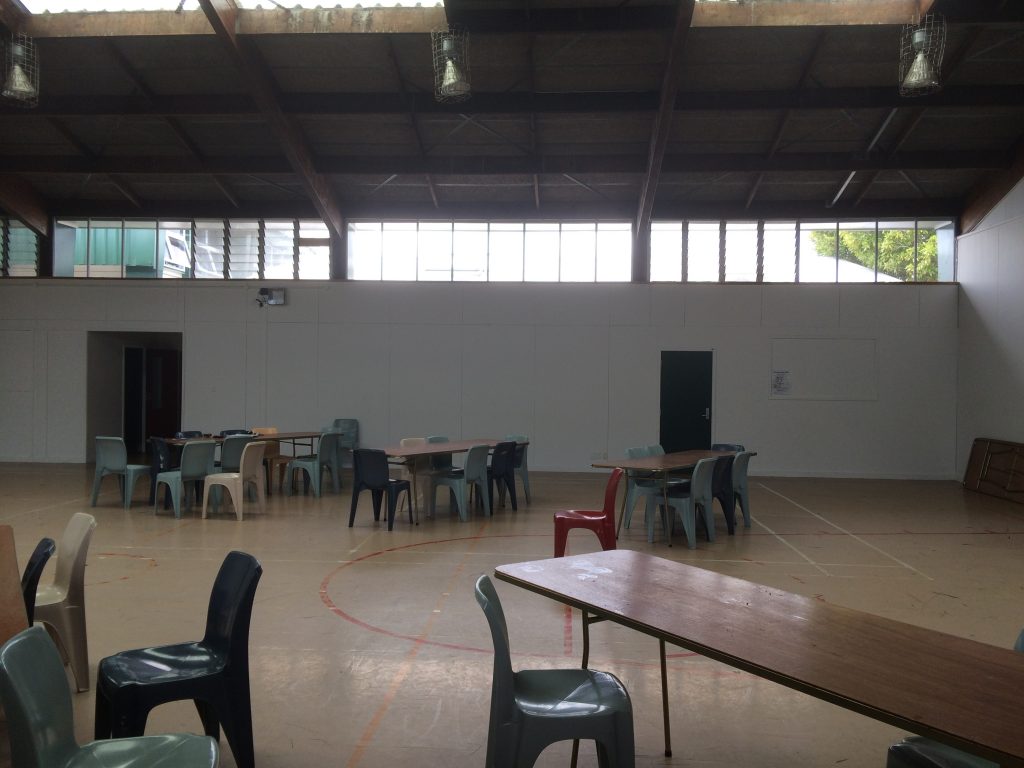 "Making spaces work well acoustically, they can be installed quickly with minimal preparation, and totally transforming the feel of a space. Acoustic materials are also extremely durable and minimise ongoing maintenance.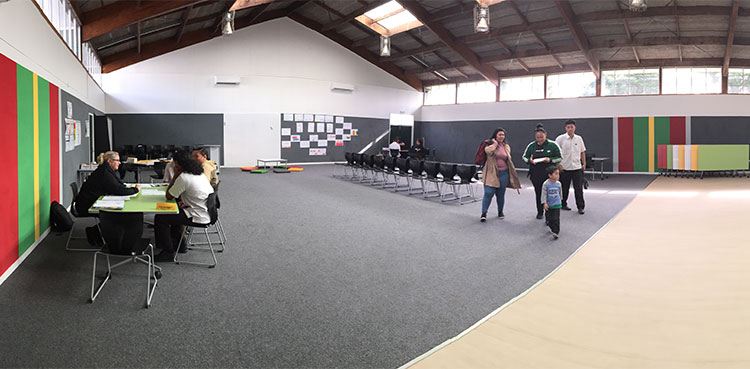 Another trend in schools when specifying acoustic materials is to create visual features. Acoustic elements are now seen in more areas than just the classroom.
"Acoustic wall linings are a standard element of any new build these days; however, as one of the last elements being installed, they are often cut back if a budget has become tight. This is an easy way save money but will disrupt students and teachers, with studies showing that students in classrooms without acoustic treatments find it harder to learn.
"Brilliantly, acoustic wall linings can still be installed after the new build is complete with no fuss."