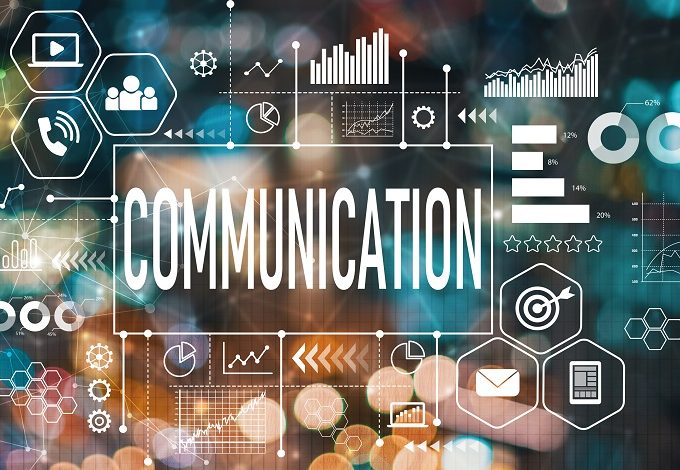 Working within a budget to risk assess and prioritise tasks around a school, with as much foresight as possible, is a responsibility that we all recognise and no-one takes it lightly.
However, none of us could have predicted the 2020 pandemic. To hasten the safe return of students to classrooms post-lockdown, certain tasks skipped to the top of the collective to-do list; budgets have been squeezed, cleaning intensified, and signage and communications system upgrades have become more vital than ever.
Emergency warnings, pre-recorded announcements, alarms, and lockdown drills are obviously vital to bolster safety during threats like fires, earthquakes, and intruders. Until now, we all massively under-estimated the importance of fast, clear, consistent communication across a school environment in the event of a pandemic.
When it comes to an effective communication system, broadly speaking, you have a choice of two; either traditional amplifiers and speakers or an 'IP audio' or network-based system. Public address systems traditionally consist of input sources (e.g. microphones), amplifiers, control and monitoring equipment, and speakers all linked by cabling. IP audio sends sound over the internet or a network. Using your existing network is a very convenient and cost-effective way to broadcast a bell sound, an announcement, breaking news, COVID-19 update, or other alert.
School News consulted industry experts to find out more about PA solutions and systems of the future.
Jonathan Neil CEO of Edwards Sound Systems explains how IP audio solutions can be used to augment existing school systems…
If you already have speakers and the existing system is reasonably reliable you can use IP technology to add or link extra zones, or other features to the existing system. The cost of implementing an IP-based audio system (or a 'hybrid' combination) might rival or even slightly exceed an analogue system but this is negated when you decide to add a new block, a new room, or want to change a zone. It is software-based so you can almost drag and drop the new configuration on the fly, instantly editing it.
In emergencies, alerts can be sounded by a button on the wall, microphone console, or a wireless remote. Alarm messages can also be triggered by external fire or burglar alerts. If a person is detected entering a restricted area the IP audio system can warn staff about unauthorised access.
Not just for emergencies: An IP-based audio system allows you to communicate everyday communication from a central area to individual classrooms, groups of rooms or to the whole school. You can send pre-recorded content, like wet lunch or lunch order reminders, change your old bell to the school song, or start a school radio station and broadcast that during pre-programmed hours. Both one-way and two-way systems are available and two-way systems can operate like an intercom.
Future-focused: There will be ongoing integration with smartphone control, interfacing with access control systems. Remote management and support are already there.
Portable PAs: A good quality portable (battery powered) PA sound system is perfect for indoor and outdoor speech or music use, sports, pool areas, meetings, school fields and assemblies. The built-in battery can cover more than 2000m2 and you can add extension speakers to extend coverage.
Warning! Make sure someone is responsible for keeping these charged up between usage as there is nothing more annoying for the user, and it also damages the built-in batteries if they are stored flat.
Marcel Reinen, Pacific from Audio Visual told us that IP-based systems are a great option as they use the school IT network and make it totally expandable and cost effective. Often, they integrate the paging and bell system with a local classroom sound reinforcement system integrating the whole school and offering cost savings.
In emergencies, IP-based systems easily connect the entire school but also have the capability to control other equipment such as display devices to get them to show alert messages. Many systems also have the capability to send out emails to key staff for alerts. Alerts can be triggered in several ways including emergency button panels placed throughout the school as well as the office PC and even a mobile phone app.
Latest technologies: Now include built in control systems, available in each classroom to control third party devices such as projectors, TV monitors, and even lighting and HVAC systems. Any device connected to the system can be controlled centrally.
Future-focused: New developments include a Bluetooth module that is easily integrated into the classroom systems. Some systems have local inputs integrating audio from local classroom sources such as laptops and mobile phones to the PA and Bell system. This is very important as it ensures paging and bells will always override local audio sources and will mute them when a lockdown or fire alarm is triggered.
What about portable PAs? Teaching spaces are utilised everywhere in schools, including outdoors for sports days or performances, hence the need for a high quality but totally portable battery powered PA. Some brands offer multiple wireless mic options as well as built in Bluetooth, extension speakers, stands and covers for a total solution.