News
Education
Health & Safety
Neurodiverse learners need better equipped teachers
Our society is weakened by its neglect of neurodiverse learners.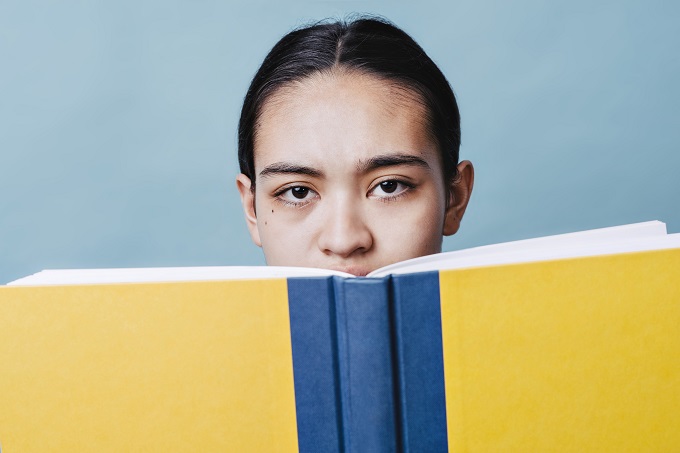 If we want the next generation to solve social, environmental, scientific and political issues that haven't been solved before, shouldn't we support our most diverse thinkers?
As our educational priorities shift increasingly towards inquiry-based learning and problem solving, we would hope that students who learn differently or 'think outside the box' find it easier to engage with the school system. Yet, progress has been slow and there is still a lack of empirical data on the experiences and needs of dyslexic students in New Zealand.
We wrote this report for our Term 1 issue of School News! Click here to check out the full-length piece (and the rest of the mag).
While 10 percent of the global population and around 80,000 school-aged children in New Zealand are believed to have dyslexia, their educational gifts and needs too often fly under the teacher's radar. Awareness and upskilling can be the first step towards improving this.
In the 1990s, psychologist Dr Beverly Steffart discovered an unusually high rate of dyslexia among students at the Central St Martin's College of Art and Design in London (three quarters!). Her findings spawned more research around the world supporting the hypothesis that while people with dyslexia struggle with traditional approaches to reading and writing, they often excel in areas like art, music and sport. Plenty of famed entrepreneurs have dyslexia, including Sir Richard Branson, and a 2007 US study proposed that up to 35 percent of entrepreneurs show indicators they have the learning difference.
Yet, students with dyslexia are more likely to leave school early and struggle with traditional modes of written assessment. How can we change this? Learning how to identify and support unique cognitive styles like dyslexia in the classroom and designing interventions that support more flexible and diverse ways to learn curriculum content could open up doors for some of our most creative thinkers.
By diversifying their learning pathways, there's no telling what problems our students can solve.
Professional insights
Discussing challenges that students with dyslexia face, we spoke to Dyslexia Foundation of New Zealand managing trustee, Esther Whitehead.
How can schools best support neurodiverse students?
The biggest challenge faced by students with dyslexia and other neurodiversity is the constant and unrelenting focus on their basic skills of literacy, (often taught poorly through too great a focus on a whole language approach when they start at school) over and above their cognitive skills and their cognitive ability to access and engage with the curriculum. The best way to support any student is to work with their strengths.
Remember, neurodiversity and dyslexia are not intellectual impairments but a different way of processing information. Students with dyslexia can often have eroded self-esteem and unintentional shaming, because a child may develop the rationale of 'I can't read and write' to 'I am dumb" to 'I am bad' because they are set up to fail repeatedly. It would be like asking a deaf child to try harder to listen, instead of accommodating them with a hearing aid. Though this is illustrated glibly it's the most common story I hear from neuro-diverse thinkers. To support neurodiverse thinkers, we need to begin school by teaching emergent literacy from an evidence-based approach, and we need to allow and enable students to engage with the curriculum to their preferred way.
Students learn to read, and then read to learn, but for those who struggle with text, they are held back because of the obsession with their literacy, this then hinders their progress in learning. As leaders, teachers and parents, we must think differently. If we accommodate neurodiverse students to access and engage with the curriculum, they feel empowered, they contribute, and they work to their strengths.
Accommodations can include extra time, speech to text, or text to speech, working with a peer to scribe, producing work in alternative ways than only regurgitating printed material or recounting knowledge in linear written form. Schools are moving in the right direction and this is crucial in order to prepare them for graduating into a different working world.
What are some strategies that work for classroom teachers?
I hear from teachers with dyslexia and teachers who work with kids with dyslexia all the time. They usually call because they have little knowledge and don't know how to best help, this is because they have never been trained on learning difficulties. They recognise this and are well intentioned but without the investment in them, it's a challenge to know what best practice looks like. They want to help but they're overly reliant on remediation of the difficulty over and above anything else.
With this systemic issue where teachers feel unsure, they often do more of the same, and hope that the child 'comes right'. There are many strategies to use in the classroom. Our website has some resources, as does the MoE website being updated for 2020, but it's essentially about good quality, explicit teaching in the mainstream to catch more kids before they are referred to RTLB, RTLits, the new LSCs and SENCOs. I think in NZ we are not clear about what constitutes good quality, explicit teaching. By that I mean that there is not an explicit code and standard around what this looks like, so it's up for interpretation. This creates a lottery effect and inevitably ends up with inequity within and between schools.
Ask your school to create a PD budget for neurodiversity, which upskills all staff. This will have a massive positive impact on the school culture, behavioural issues, academic results and peace of mind for teachers. In NZ, we have reached a time where awareness is such that we can no longer unintentionally fail our neurodiverse cohort of students. There is much happening in 2020 from MoE, and this will require ongoing scrutiny.
How can schools prioritise screening without creating stigma for students?
Screening is about understanding the profile of a learner and should be used to accommodate and identify strengths as much as weaknesses. There is no stigma if we develop cultures that recognise diversity in every sense of the word. When neurodiversity is better understood and no longer invisible, there is no stigma as it recognises individual preferences to learn.
It's how we use the information that's critical, not how we label someone.