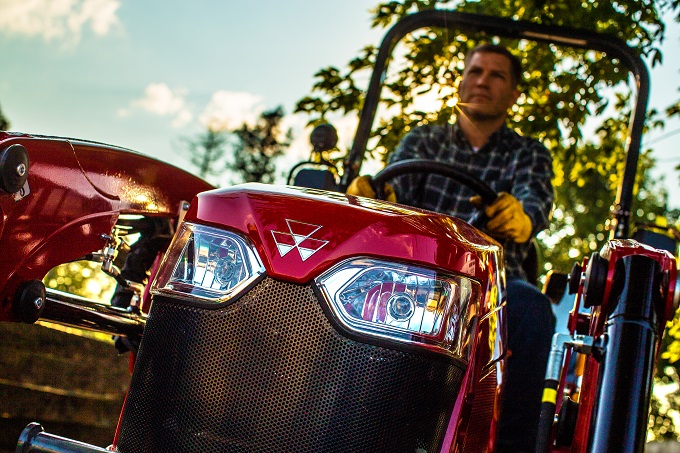 But an unkempt sports field sure diminishes confidence in a school's prowess.
School leaders should take as much care when choosing school mowing equipment as they would when buying a new car. Perhaps more so! These are complex machines that will see plenty of use on campus.
Good mower versus bad mower
What's the difference? A great mower will have low maintenance requirements for schools, longevity on the job, beautiful cuts, adaptability and will be, above all, best suited to your particular landscaping needs. Do you have entirely flat terrain or are you sloped? Is your school grounds something of a mixed bag? Do you need to mow roadside or exclusively on the school field? These are all questions a machinery supplier will likely ask you so that they can point you in the direction of what will best suit your needs. But what are the options?
Ride-on mowers
Cutting width is the key factor here: ride-ons can slice through at least 110cm of grass at a time, making them a good option for mid-to-large areas over half-an-acre. Just like a car, they come in manual and automatic, with some even boasting a cruise control option. Critically, you should ask about machines that have an automated blade switch-off when you enter reverse or stop. In a school environment this is a great safety feature. Generally speaking, these beauties are heavy, weighing in over 150kg and aren't always a great choice for sloped environments. However, that depends on the machine as wider ride-ons, like zero-turn models, have a lower centre of gravity and can handle steeper slopes. Best to enquire about this with a supplier, but they generally are not advised for slopes much greater than 10 degrees.
Zero-turns and smaller rear-engine machines have tiny turning circles and work well in intricate spaces. Ride-ons can also come equipped with side-discharge mulching attachments, making life a little easier for maintenance staff.
Small tractors
These machines have a lot of the same benefits as a ride-on but due to their larger size they have a lot more customisability. Tractors are much faster, so they are great for large and multiple fields. They can also be used for more things; spreading fertiliser or aerating soil. They also have a plethora of great attachments, making them handy for schools that want to dig up a field for a garden or tow large items like rubbish. They are more expensive to buy and maintain though, so you want to make sure you will take advantage of their many uses.
Push mowers
If your school has more of a vegetable garden than a field, and doesn't require much machinery to keep it nice and trim; a reel mower might do the trick. These environmentally friendly mowers don't use any gas or electricity and rely solely on elbow grease. Probably the cheapest option, they require a lot of hard work but certainly do the job, although they aren't advised for use in wet weather as they work best on bone dry blades of grass.
Walk behind mowers are the traditional option most commonly seen at home. Self-propelled models make light work of small-to-mid-sized lawns, while push mowers require a little more effort but can get similarly great results.
The key with push mowers is to find something that's ergonomic and manoeuvrable. Look for handles that lessen vibration to save on shoulder aches and pains. Maintenance should also be fairly low, depending on usage. How many blades? Enquire about this with your supplier of choice and ask whether the cutting deck is in one-piece or welded. One-piece can offer more stability in motion but a welded option may give you the strength you need when caring for a high-use lawn.
Leasing or financing
Options are available to schools, so it is well worth enquiring about lease and financing options with your local suppliers. Leasing new equipment can prevent large upfront costs and mitigate maintenance fees with new machines and monthly payments. Many companies will also provide training and ongoing support, which can be handy as maintenance staff otherwise have to keep up with new technology advancements.
Industry comment:
"When it comes to school grounds care and sports field maintenance, there's a lot to consider when choosing the right machine to get the job done. Conditions and tasks can change rapidly and your machine should have the capability to change with it. A reliable machine offering professional quality cuts and finishes is a priority, but doubling as a powerful maintenance workhorse is too. After all, the jobs and conditions change, so why shouldn't the machine change along with them," said Massey Ferguson representative Simon van Kruining.