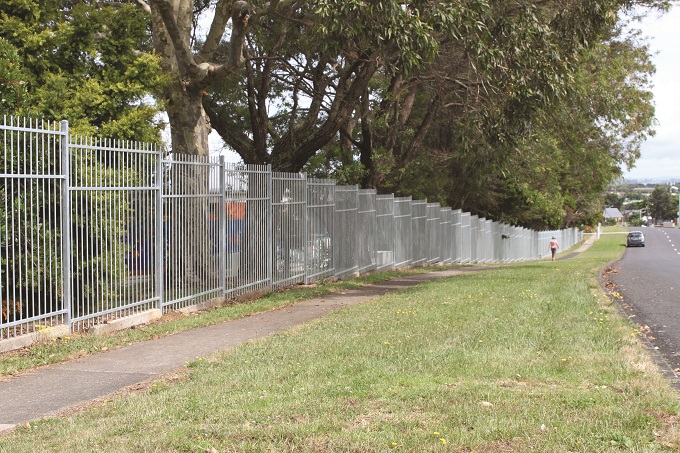 Theft and vandalism plagues schools around the country.
Just last month, hundreds of dollars' worth of damage was caused during break-ins at multiple schools around the Motueka area.
This feature appeared in our latest issue! Check it out here.
Tasman School told Stuff that its potting shed was kicked in and a water tank was damaged using a garden tool. St Peter Chanel Catholic School reported smashed glass and wrecked outdoor furniture. While school trustee boards receive vandalism funding for repairs on a per-student basis calculated by risk, it can only be used to repair buildings and facilities that the Ministry owns.
Preventing a break-in comes down to security procedure and protocol. Particularly as schools invest in digital technologies, outdoor learning aids and furniture designs, security needs should be reassessed regularly.
The first step is risk assessment: the Ministry can even provide a security assessment that is tailored to your school if your school is in vandalism risk category E, or has applied for vandalism top-up funding for three consecutive years. Alternatively, if your school has suffered property damage in the past, the Ministry may pay for a formal security audit. For schools that don't meet those criteria, you can undertake your own audit by following the Risk Management Planning Tool provided by the Ministry online or use a licensed security consultant who is a member of a professional body, such as the New Zealand Institute of Architects or the Institute of Professional Engineers New Zealand.
Once risk areas have been identified, there are a multitude of ways to strengthen security: clearly signposting alarm systems, CCTV and security patrols is a great way to help deter vandals and thieves. The Ministry suggests placing your signs behind a see-through fence, or somewhere clearly visible but difficult to deface or hide behind.
Security lighting is also important as it will prevent blind spots or dark shadows in CCTV footage and strong visibility will act as a deterrent if would-be vandals know they could easily be seen. Security lighting and infra-red lights have the added benefit of surprising trespassers, discouraging them from entering. The sudden bright lights may also trigger neighbours to keep an eye out or call police. Professionals should be brought in to install the lights in places that will be most impactful and most difficult to deface or disarm.
One of the most effective ways to secure a school is to establish a strong perimeter. With a solid boundary fence, onlookers will note that the school is secure and students, parents and teachers can feel safe during term time. Fencing is popular, as trees or landscaping can be scaled and walls feel too imposing. There are a variety of available fence materials and even anti-climb designs ideal for preventing school break-ins. Customisable high security fencing designs are also available to schools concerned about appearance. Access control systems offer a high level of security and can integrate well with secure fencing.
Security systems combine electric locks with CCTV control, alarms and boundary fences, plus additional functions like automated door locking, pin code access, keycards and fobs.
Before you install a new system, check out what works for other schools and plan on-site visits. It's a good idea to plan an alarm response strategy that alerts a designated security guard about a possible break-in. If a staff member is scheduled to respond they could be put at-risk, or may not respond quickly enough to head-off vandals.
Insights from an industry insider:
Kristian Baldwin, managing director from perimeter security specialist Hampden, spoke to us about keeping schools safe and secure with perimeter security and vehicle access…
Every day, schools strive to keep their students and staff safe and secure. Good perimeter security and proper vehicle access management should be part of a school's strategy in achieving this. It's about keeping students safe and secure and intruders out. But it's also about visitor management.
Look for a professional company that has the expertise to guide a school through the security process. The right organisation will work alongside the school to develop a scope of works around an individual school's needs, designing a solution that is fit-for-purpose and is within budget.
You also want it to last. Do it once, do it right. Aim for durable, robust construction, with quality materials and components, as this is essential to achieving a reliable solution.
Physical security can be aesthetically pleasing! Colour and individual touches can be added to make a statement about a school. I recommend that schools ask for an elevation drawing, as this lets them see what the security solution will look like before it's built. It's easy to make any modifications at this stage.
Schools should make sure they get a perimeter security and vehicle access control solution that fits their needs, is made from quality materials and is provided by a reliable company with expertise in educational institutions.