Industry voices
Property
Cutting edge technology preps for life
Amid a huge technological shakeup, NZ schools are responding to the world's rapidly changing workforce landscape.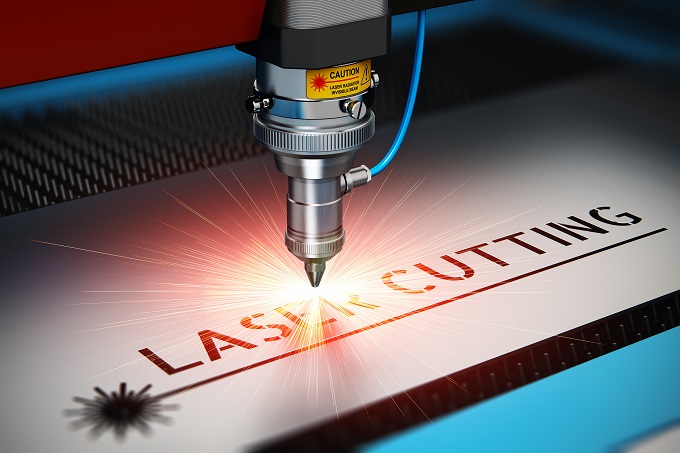 Educators agree that students must be equipped with a variety of adaptable skills that will allow them to thrive within the unpredictable throws of future working life.
New technologies are consistent disruptors to once 'safe' career choices. It is crucial that young people can effectively adapt to change. According to the 2017 edition of The Good Careers Guide, the top jobs of the future will be shaped by technology with many current jobs totally eradicated, emerging jobs will creatively use technology combined with human interaction.
The NZ curriculum has been updated to include digital technologies with an investment in technological teaching tools. Hopefully, while there are such clever technologies available for innovative educators to introduce in their classrooms kiwis should not be left behind the rest of the world.
A teacher's time is precious: laser cutters and CNC routers that are fast and easy-to-use are at the cutting edge of education technology. Teaching students (and teachers!) how to create all manner of astonishing works with tact, planning and precision. It's a lot of fun, too!
What is a CNC router?
Quite simply, it's a machine that cuts hard materials like wood, stone and metal. It can also be used on softer materials like plastic and foam. CNC stands for 'computer numerical control', so the machine is controlled by a computer: users can input their design into some software and watch the router carry out those specific functions to cut into material. CNC routers do not utilise a laser beam and instead cut directly through the material.
They tend to be more affordable than laser cutters, more energy efficient and can slice through much higher thickness but they also tend to be slower and designs may lack the precision of a laser.
What is a laser cutter?
Laser cutters are actually CNC lasers that can carry out precise cuts and engravings on a wide variety of materials including timber, textiles, plastics, rubber and even small objects like apples and book covers. The laser beam can also etch metals and wood. There are different laser sources that are used for different applications: the main two are CO2 lasers, which are widely used on non-metals, and fibre lasers, which are higher intensity and work well on metal. 
Designs are created in a graphics program and sent to the laser cutter. These machines tend to carry out designs much faster than CNC routers with incredible intricacy and accuracy, though without the ability to create 3D cuts and engravings. While metal cutting fibre lasers are generally outside the reach of education providers, CO2 laser cutters/engravers can be affordable and are comparable in price to entry level 'school sized' CNC routers.
The beauty of this technology is that a whole group of students can work through the process of design, fabrication and assembly relatively quickly. Input from the teacher is mainly around the design meaning that it does not take long for them to go from the designing stage to presenting their end product. 
When students have grasped the basics there is no stopping their imagination and they can use the technology to create innovative products across the whole curriculum. Imagine using a CNC router/laser to design a game as part of a mathematics assignment or a diorama as part of a geography or science project. This technology promotes cross-collaboration between learning areas, which has been a huge driving force for the flexible learning movement.
Aspects of learning that were previously inaccessible are now accessible, allowing students to tackle real life problems in authentic and creative ways. Qualities of flexibility and innovation are absolutely key to the future success of the workforce and highlight the importance of a responsive and evolving curriculum.
Industry opinion:
School News asked Marcus Lund from Makerspace NZ to share some tips and suggestions.
Q: What training and support should teachers consider when using this technology?
A: Machinery suppliers that are geared up for supplying to schools will provide introductory training for their equipment when it is installed, this will enable the teaching staff to gain a base level skill on which to build their experience and get adventurous. Advanced training should also be available from the equipment supplier in addition to good ol' YouTube sourced tips and tricks. Additionally, many teachers gain support (and inspiration) from being members of online forums and industry groups.
Q: What has been the most interesting product you have seen produced by a student so far?
A: Where do I start? It could be the plastic robotic crab or maybe the two person side by side 'old school' gaming console or even the Bluetooth speakers that have been made in all manner of shapes and sizes. I'm continually blown away by both students and teachers imagination with CNC laser and router fabrication!
Q: Tell us about any future trends.
A: Other CNC technology that we are looking forward to seeing used in an education setting is water jet cutting. This is anticipated to be a great addition to the metalwork shops, enabling precise cutting of metals, such as steel and aluminium with a mixture of water and abrasive at very high pressure. Compact water jet cutters are starting to become available.