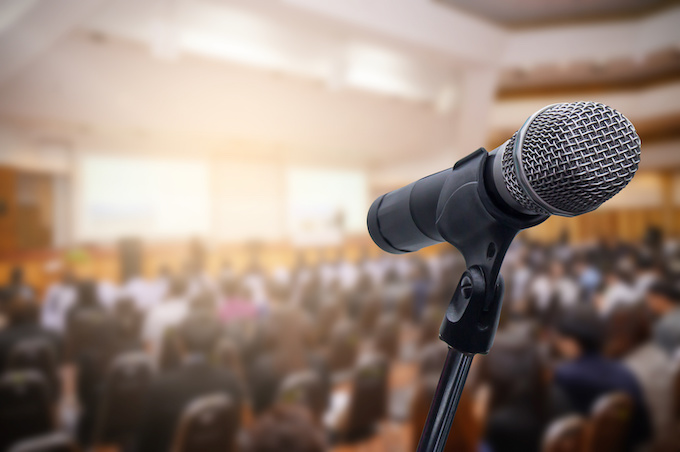 School News is attending the conference – come and say hello or refresh this page for all the key takeaways!
Rotorua's Energy Events Centre will be packed with over 1000 educators across three days. They'll be talking, planning and presenting on three big trending themes in education: Citizenship, Disruption, and Innovation.
Reimagine learning | Pohewatia te āpōpō is the title of this year's annual uLearn, a futures-focused education conference run by CORE Education. The conference mission is to consider what New Zealand's learners need to thrive in a world that is faster, more uncertain, and more complex than ever before.
Keynote speakers leading the three main themes are local entrepreneur, Shay Wright (Te Whare Hukahuka) and international speakers, Dominic Liechti (Apple) and Sally Ann Williams (Cicada Innovations).
The uLearn19 programme features over 100 breakouts sessions offered by educators and others including, Microsoft's Ngā Motu for Minecraft: Education Edition demos, Apple's hands-on #EveryoneCanCreate sessions, an Innovation and Inquiry Symposium and facilitated panel and sofa discussions.
UPDATE:
Stacey Morrison kicks off #ulearn19 in Rotorua. Looking forward to an amazing time of professional growth with colleagues from across NZ pic.twitter.com/FvvifAoT49

— Derek Wenmoth (@dwenmoth) October 8, 2019
This. This should be a humble reminder to every teacher, adult and influence on our kids. No matter who you are. The impact we have on our kids, their development and their sense of citizenship defines what our society will look like. They are our future. Let it grow! #ulearn19 pic.twitter.com/MT95kNObfO

— Racheal (@Rachlteach) October 8, 2019
#geniushour is a great way to promote creativity – and helping kids learn what to do when they get STUCK @karenboyes#uLearn19 pic.twitter.com/4nIUDCQk5g

— Rebecca Rose (@BexrRose) October 8, 2019
This was a fun and thought provoking first activity – still trying to track down a set of the cards we used #ulearn19 https://t.co/rNlBgcWVP9

— Fiona Moore (@FionaMo78001925) October 9, 2019
Super grateful to hear so much te reo interwoven effortlessly in almost every session at #ulearn19 Love your mahi! pic.twitter.com/IGL6wA3Cek

— Clare Short (@goshortynz) October 9, 2019
Fantastic patai from the floor -how do we educate the elders in our community about digital identity – is learning by experience good enough? Over 75s are most likely to be victims of online scams than any other group. Education needs to be improved for everyone #uLearn19 #cenz19

— Anne Robertson (@robeanne) October 9, 2019
Loved hearing about play based learning & the different types of play! Especially when we need to think about the type of play our S's are currently doing, & the skills we want them to learn! #ulearn19 #cenz19 @ULearnNZ pic.twitter.com/GhfGtG6Z3Z

— Jordan Priestley (@Jordan_priestle) October 9, 2019
What do you do for you wellbeing? #ulearn19 pic.twitter.com/6ialZDvW7K

— Nathan Crocker (@NathOnPoint) October 9, 2019
Keynote by Shay Wright… this really resonated with me! #ulearn19 pic.twitter.com/1yNCheZRkE

— Teacher Etzine (@TEtzine) October 8, 2019