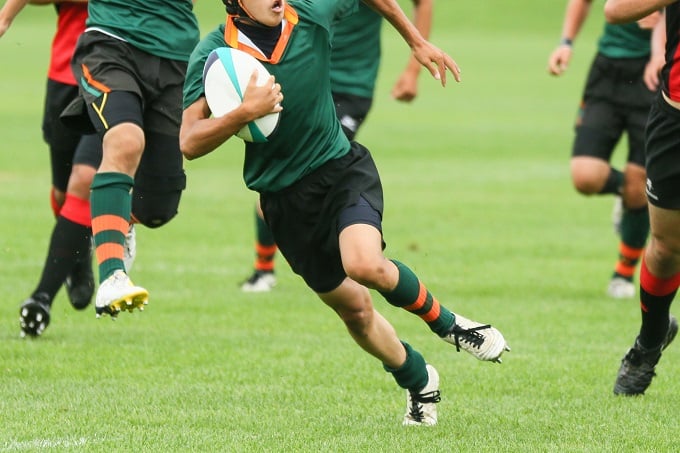 Amid controversy over whether an 11-year-old girl from Havelock North Intermediate should have been allowed to play in the boys' 1st XV team, research is saying that schoolboys no longer want to play.
A Review of New Zealand Secondary School Rugby released by New Zealand Rugby (NZR) and EdSolNZ has urged for change that will provide more rugby opportunities for regional schools as 'elite' private schools use scholarships to attract top talent.
Schoolboys gave a variety of reasons for why they lost interest in the sport, citing unfair competition formats, too much focus on scoring rather than having fun, tournaments only catering to very top First XVs and Under 15 teams, fear of getting "smashed" with injuries, bad experiences with previous coaches, and external pressures like part-time jobs and school work.
School Sport NZ data shows that the number of school rugby teams have also declined as basketball gains traction. Between 2014 and 2017, basketball participation soared from 13,130 to 18,498 while rugby boy numbers shrunk from 25,841 to just 21,532.
Redirecting rugby funds
The NZR review advocates for RAIS funding to be redirected in part to better support coach recruitment, "targeted at those schools that are challenged in terms of relative rugby participation". It has become a sensitive topic as there is a shortage of teachers willing to take on the role, leaving many schools to rely on parents and club personnel.
General teacher shortages aside, rising public suspicion of sports coaches has been a consequence of the #MeToo movement and may be one reason why teachers are hesitant to take on sports coaching roles. A story broke in July when Takapuna Grammar School got into hot water with the Ministry of Education for allowing student rugby players to live with staff members. Katrina Casey, deputy secretary of sector enablement and support, told the Herald at the time: "It is generally not appropriate for students to reside with staff on a longer-term basis, unless they are family members. This can place a school in a complex position as it manages both its responsibilities for the health and safety of students and as employers." The school declined to comment publicly.
Culture of suspicion
Dr Blake Bennett, a lecturer at the University of Auckland's Faculty of Education and Social Work, is at the beginning of an investigation into the ways New Zealand volunteer sports coaches are being influenced by a new culture of suspicion.
"The potential for, and reality of, inappropriate touch and abuse of young athletes in the coaching environment is ever-present," he says. "It's unsurprising then that the recently established Children's Act (2014) presses for a series of changes to be introduced in New Zealand over the coming years in an effort to safeguard children who are interacting with adults."
"At their core, these codes are all about protecting children, which given our terrible statistics in this area, is obviously extremely important. However sport coaching can be very complex already, and there appears to be uncertainty about what is 'allowed' when it comes to touch."
He says that while there is hardly any New Zealand-based research into this area, a 2016 UK study suggests that mainstream conversations about things like police vetting and codes of conduct encouraging a 'no touch' approach have contributed to a culture of suspicion in sport coaching circles.
He's also noted similar scrutiny, and related consequences in the US. "From 2000, American volunteer sports coaches were cautioned to consider the time, place, and context in which they make physical contact with their athletes."
"These suggestions implied that in the event of injury, a coach is well advised to carefully consider the necessity for physical contact if they're accredited to do so; and that even the action of hugging an athlete may be considered a criminal offence if circumstances are misconstrued."
Dr Bennett says the fallout could include male educators leaving the teaching profession, which already struggles to attract them, and men not volunteering to coach sports teams or go on class trips; leaving children at risk of fearing all physical contact and boys (and girls) at risk of having no gentle male role models.
As the basis of his research, he plans to interview a number of diverse New Zealand coaches about how this environment is affecting their practices, as well as policy makers from areas like the Ministry of Education and Sport NZ. He is hoping his findings might inform future policy in this important area.