News
Getting to grips with health and safety law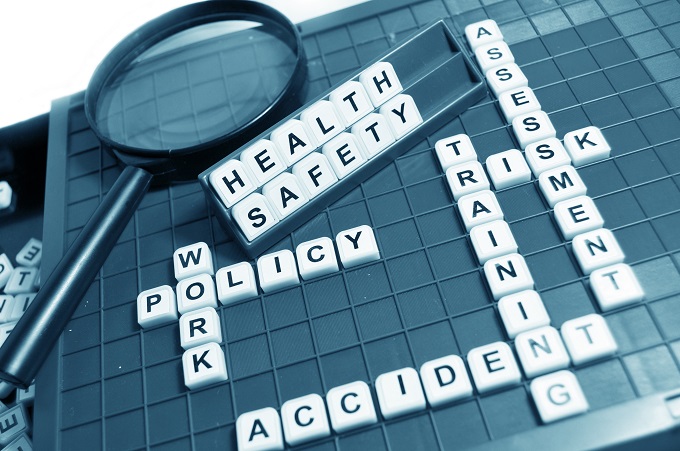 Health and safety legislation can be confusing, to say the least.
How responsible are you for understanding the Health and Safety at Work Act? It is up to the elected health and safety representative in your school to understand the Act and promote positive health and safety behaviour among staff and in the school environment. Two days' training is given to representatives each year and there are school-specific courses available to make the most of those days, whether carried out externally or in-house.
This was one of our recent industry feature items in the Term 2 issue of School News magazine. Read the whole mag here.
School News spoke exclusively with WorksafeReps' national director, Peter Scanlan to clarify a few things. WorksafeReps is owned and operated by the Workers' Education Trust, a New Zealand non-profit charitable trust, to provide education courses in health and safety at work.
In your view, do schools understand the HSWA enough?
In general terms, neither schools nor most businesses understand the 2015 Health and Safety at Work Act enough as there is a lack of information flow for many schools on their obligations as a PCBU under the Act.
What are some of their obligations?
The obligations for schools are, briefly: to consult with their Health and Safety Reps (HSRs); to confer with their HSRs when requested by the HSR for ensuring the health and safety of workers; to allow enough time to the HSR to perform their powers and functions; to provide HSRs with information such as any hazards or the health and safety of workers; to provide resources, facilities, and assistance to enable the HSR to perform their duties, allow a person assisting the HSR access to the workplace (such as a union representative), and permit the HSR to accompany an inspector if they come to the workplace.
If school boards and principals do not know these obligations then they need to find out through WorksafeNZ or through a training provider.
Are there many technical requirements for training? How can it be completed by busy teachers?
WorksafeReps offers a two-day course for newly appointed HSRs (the stage one, initial course). This may be completed either at a face-to-face course in one of our training venues, in-house at the school for eight or more learners, or online where HSRs have 30 days to complete the programme (about 20 hours of learning).
We know how busy teachers are and the online option might be helpful for those schools in remote regions or for teachers that are unable to take two days out to train F2F. However, under the legislation, schools are required to allow their HSRs two days' paid leave per year to complete H&S training.
Under the legislation, a HSR has completed initial training when they have achieved Unit: 29315. WorksafeReps offers this unit standard as part of its initial training. The legislation allows for additional training beyond this. HSRs are also able to choose their training provider in consultation with their school regarding the timing and location of training. Schools are also required to pay the training fees and any reasonable expenses incurred to attend.
Which school staff members would benefit most from particular courses?
All appointed HSRs at schools would benefit from the Initial Stage 1 H&S course. The PPTA runs courses for post primary teachers on a regular basis through WorksafeReps.
It is important for HSRs to understand that they are representing the other workers at their school and therefore any information that they are able to provide will help both the workers and the school understand what good health and safety practice looks like.
School principals and board members would benefit from our one-day managers' course, which provides leaders with skills, knowledge and competency to provide school health and safety leadership, comply with their obligations under the Act, engage with HSRs and workers when making decisions about health and safety, and develop and implement health and safety policies, procedures and systems to maintain a safe and healthy school environment.
Are there upcoming changes in the system that teachers or principals should know about?
The legislation may be reviewed by the Minister and WorksafeNZ in 2020, but there are unlikely to be any significant changes to the roles and responsibilities of HSRs at schools.
The WorksafeReps training courses are backed by both the PPTA and NZEI unions. We would be happy to provide any specific information to school principals, board chairs, HSRs and teachers that require any additional information about our training courses.