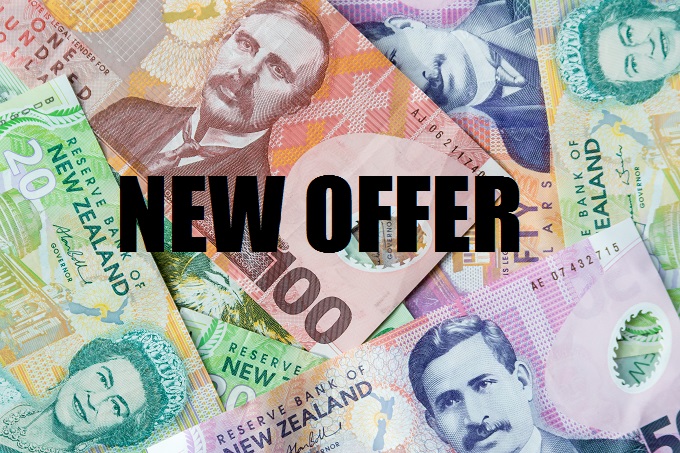 Union members will receive a lump sum and teachers will receive around a 3% pay rise per year until 2021.
The new proposal adds $271 million to cover new ground, which is offset by underspends from Communities of Learning | Kāhui Ako. Here are some key takes from the new offer, as announced by the MoE:
The offers increase the maximum base salary for primary, secondary and area school teachers, with teaching and subject degrees, to $90,000 per year. At least 24,000 (46%) teachers will be on $90,000 from 1 July 2021.
The offers increase the maximum base salary for primary and secondary and area school teachers, with teaching degrees, to $85,490 per year. Over 11,000 (22%) teachers will be on $85,490 from 1 July 2021.
NZEI and PPTA members will each receive a one-off lump sum of $1,500 (pro-rated for teachers working part time)
Once pay parity is restored all teachers will get average increases of about 3% over 3 years, as well as an additional top step in their pay scale.
All primary principals will receive at least 3% increases on 1 July 2019, with subsequent increases of at least 3% after twelve months and after 24 months.
Small schools (100 students and under) which currently have an entitlement to fewer than two fulltime equivalent teachers (including the principal) will receive increased operational grant funding to allow for two fulltime equivalent staff during the school day.
The agreement also stipulates an Accord, which will allow continuous discussion between teachers and government to improve trust, wellbeing, and desirability of the profession. Class sizes and the removal of current legislative appraisal requirements will be prioritised on the Accord agenda.
According to NZEI, "the accord that accompanies the offer gives schools eight extra teacher-only days across the three year term of the agreement, without extending the school year to cover them".
Primary benefits of the new settlement
NZEI has explained that if voted for by members, the new agreement will restore pay parity across the state schooling sector and invoke a new, unified pay scale.
"The Government has also agreed to jointly negotiate the unified pay scale with both us and PPTA whenever our agreements expire. This will mean parity for our teachers is maintained long term."
Q3+, Q4, and Q5 teachers will be able to access a new, top salary step of $90,000, and steps on the base pay scale will increase by an average of 12.5% over the term of the agreement.
"All current teachers would see their base salary increase by at least 18.5% by July 2021, taking into account step progression. The median base salary increase by July 2021 would be $14,500."
For principals, the proposed settlement has a base scale increase of 3% per year for principals in U3 schools and above, and 4.5%+ 4.5% + 4.4% a year for principals in U1 and U2 schools. "As the secondary principals agreement has not yet been negotiated, a unified pay scale for principals can only be addressed in future and this is referenced in the accord."
PPTA and NZEI have recommended that revised offers from the Government to their members are ratified, Education Minister Chris Hipkins announced today.
The revised offers were developed at a forum held last week between the teacher unions and the Ministry of Education and the Education Minister.
"The offers will see the agreements expire in 2022, includes more teachers and a commitment to pay parity for teachers," Chris Hipkins said.
"At last week's forum we all came to the table with a determination to settle. All sides were pragmatic in working out a revised deal that takes a longer term view that's in the best interests of teachers, students and their families.
"A key element of the revised deal is the introduction of a unified base salary scale for primary, secondary and area school teachers that will restore pay parity for primary with secondary teachers. In order to achieve a unified pay scale the revised offer includes a new one-off cash injection to restore pay parity for primary teachers that was eroded under National.
"It's always been the Government's objective to sort pay parity between primary and secondary teachers over the longer term, but it became a bigger issue in these negotiations and it made sense to bring it forward and get it sorted once and for all.
"In recognition of the additional funding to restore pay parity, an increase will be made to the value of management units and allowances for secondary teachers."
The revised offer has also been extended to include area schools teachers, who were not part of the original set of offers, Chris Hipkins said.
"We have also listened to teachers about the pressure of their workloads. Alongside the revised settlement, the Secretary for Education, at my request, has developed an Accord with NZEI and PPTA for how the Government, teachers and principals will work to identify and address workload and wider education issues.
"There's no financial pre-commitment attached to the Accord but it will be an important mechanism to address teacher concerns that have built up over time. The Government welcomes it.
"The later expiry dates, the inclusion of area schools, the one-off injection to achieve pay parity and other components of the settlement, offset by underspends from National's Communities of Learning programme, has increased the cost of offers by $271 million to cover the new ground."
Voting begins June 19!
The secret online ballots for NZEI Te Riu Roa members will begin on Wednesday 19 June and will close at 6pm on 25 June.
The outcomes of the primary teacher and principal votes will be announced on Wednesday 26 June, with the area school teacher outcome announced on Friday 28 June.
Each group is voting on a separate proposed settlement. For member groups that vote to ratify, their new agreements will take effect from 1 July.
Who's not happy?
While the offer seems to have largely been embraced by teachers, some principals at small schools have criticised the newly proposed agreement as under the new scale, senior teachers with management units will still be able to earn more than principals at schools with fewer than 100 students.
Waikato principal Carol-Lynn Hill told RNZ: "I believe it's really unfair that a teacher with you know, small leadership units, can be on more salary than I am when I feel like I have the ultimate responsibility.
"So it's kind of a real kick in the guts."

Principals have been sold down the river. I'm beyond gutted as a U5 principal my DP could be earning very close to my salary. I'm thrilled that teachers got such good offers but effectively principalship has become even more unappealing than usual

— Wendy Sheridan-Smith (@WenzNZ) June 14, 2019
14/7/19
NZEI released the following statement:
The online ballots for NZEI Te Riu Roa members will run from today, June 19, until 6pm Tuesday June 25.
NZEI Te Riu Roa President Lynda Stuart said the settlements and accord included a restoration of pay parity for primary teachers through the implementation of a new unified pay scale from July 1.
The pay increases offered to teachers are significantly larger than in previous offers, including a new top step of $90,000 to help attract and retain teachers. Schools will also get eight extra teacher-only days over the three-year term of the agreement.
All current teachers would see their base salary increase by at least 18.5% by July 2021 if they ratify the settlement, taking into account step progression. The median base salary increase by July 2021 would be $14,500.
"In recognition of the tough fight our members have put up over the past 18 months to campaign for quality teaching and learning for our kids, we are pleased union members will get a $1,500 lump sum — and their pay increases will kick in three months ahead of non-members," she said.
Ms Stuart said the union's National Executive was recommending ratification of the settlements, but it is up to members to make their own decision in the end.
"The Executive believe the proposed settlements are a significant improvement on previous offers. While they do not address all of our issues, the accord gives us the framework to work with the Government to address critical issues like workload and class size."
"However, this is ultimately a decision for members to make. They will be voting on whether to ratify the proposed settlement next week."
The proposed settlements come after Education Minister Chris Hipkins intervened in the dispute by calling an urgent conference with the leadership of NZEI Te Riu Roa and PPTA last week, following historic joint strike action by 50,000 teachers and principals on May 29.
PPTA released the following statement:
Secondary teachers have received a new offer from the government to settle the area school and secondary collective agreements.
The offer includes a lump sum payment of $1500 for union members only and a new top salary step of $90,000.
All secondary teachers will receive annual pay increases of 3 percent.
There will also be an increase in the values of middle management and senior management allowances, and an increase in the number of management units so teachers who undertake additional duties can be supported and recognised.
PPTA president Jack Boyle says, "We knew the biggest mobilisation of teachers in New Zealand's history had worked when we got a call from the Education Minister, asking the unions to come and sit at the table with him."
"Sometimes a circuit breaker is what's needed to progress an issue, and in this case, it certainly did the trick."
"We are very pleased to have an offer to take to our members to consider, after months of negotiations."
Editor's note: This article was updated Wednesday, June 19 to include information about the newly announced union ballots taking place this month. The following quote from the Ministry, regarding pay "increases of about 3% over 3 years" has caused confusion, so this article has been updated to clarify that the proposed settlement pay increase would be about 3% each year for the length of the agreed period.