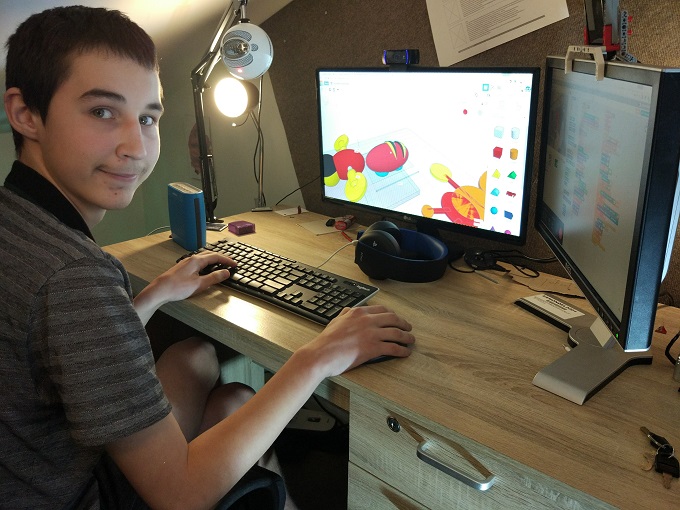 Three years ago, two young brothers built a website. Today, 14-year-old Simon and 12-year-old Aidan are running that website as the home of a fully fledged learning resource they call 'TubeTorials'.
Designed to mimic YouTube tutorials, an extremely comfortable learning environment for most children, TubeTorials turn Simon and Aidan into digital technology classroom assistants where they teach other kids how to code and master STEM skills like animation, stop motion, web design and engineering.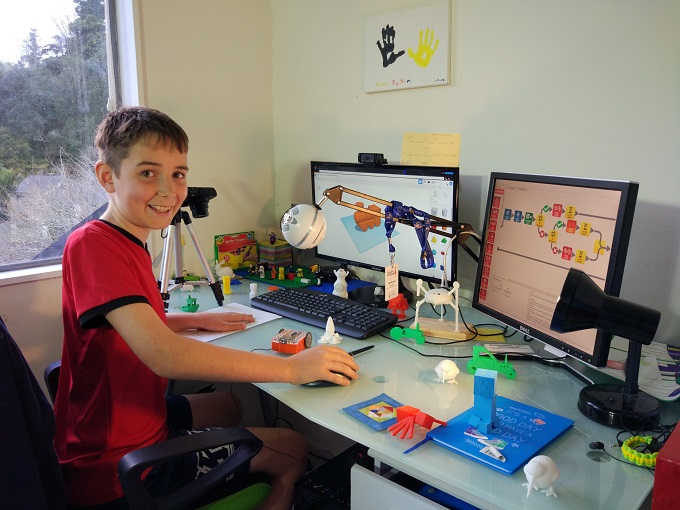 Sure, two young people might be able to make YouTube videos but creating content that will integrate well into the NZ curriculum is another matter altogether, right? Well that's where their dad comes in. Kevin is a STEM teacher here in New Zealand with experience teaching five to 15-year-olds. He helps them with "the teacher stuff".
School News recently had the chance to interview Simon and Aidan about their passion for all things digital tech, and the awesome learning resource they've created for schools around the country.
Back in 2015, Simon sparked the idea for TubeTorials when he came up with a simple way to teach a group of children 3D Printing. After teaching himself to use TinkerCad (a free online 3D design and 3D printing app), he decided to record a series of videos that would teach others how to make and print different characters they could customise. Teaching by video, Simon was following the learning path that most kids look for when they go online.
"Many children all over the world go online and watch another person explore worlds, fight dragons and build jet-powered bicycles, but what's so cool about this is that they can learn and explore with a friend – someone that's exciting and fun to be with," Simon explained.
The following year, in 2016, Simon teamed up with his younger brother Aidan to build their website. This project turned into a fantastic journey, fully supported by their schools. As the boys learned new skills themselves, they shared those skills with whoever tuned in to watch their videos.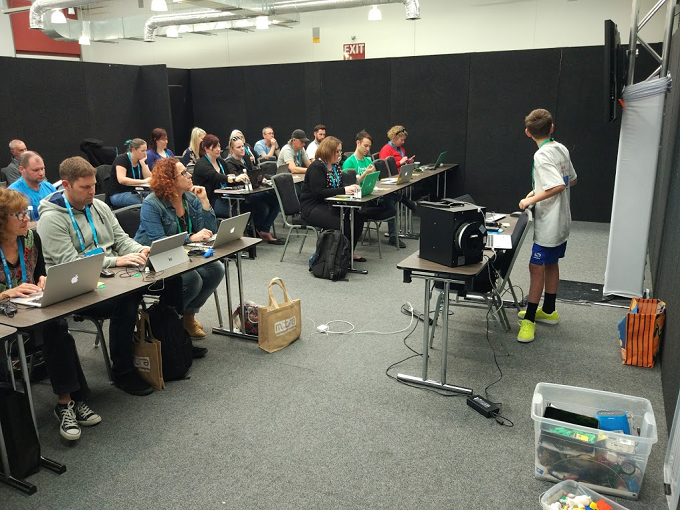 The kids watching can see themselves in Simon and Aidan and feel confident that they will be able to learn whatever the boys are teaching!
TubeTorials aim to solve the problem teachers face when trying to effectively support a whole STEM classroom of children at the same time. For teachers, encouraging students to work independently can feel virtually impossible, but with a flipped learning programme like this, the virtual element makes it happen.
Meeting the needs of the classroom as they progress their learning in a fun, challenge-based environment, Simon and Aidan have become every teacher's classroom assistant. Watch-Learn-Create has been their teaching mantra and they tell us they want to give every child in the classroom skills to achieve.
The topics chosen are from the boys themselves, based on the areas of digital learning they're most interested in and what their friends want to learn. They both started coding early but wanted to progress to help others to learn the same skills and build knowledge in other areas like the exciting world of robotics. That's the beauty of the 'kids teaching kids' concept: the skills and resources are always growing as the boys find new areas to explore.
Each programme starts with an outline and 'one step at a time' instruction. Simon and Aidan always want to include challenges to let everyone test their skills but they also know that having handy walkthroughs are part of what their friends expect from online experiences to help them when they are stuck.
"It's like reaching that part in a video game you've been stuck on for ages: you will end up looking online for the solution!" said Aidan, estimating that each of their video courses average three hours from concept to finished product.
Their site currently has 1000+ videos either uploaded or ready to upload and the boys have even presented at uLearn18 to showcase their learning programme. Some of the teachers in attendance have started to use TubeTorials in their classroom.
The resource has been trialled across Auckland in libraries and several schools, with teachers feeding back that both gifted and struggling children have been flourishing with the visual learning style. The videos encourage children to work at their own pace and continue their progress at home.
Aidan said he was bewildered earlier this year when he attended an inter-school rugby competition and was greeted by complete strangers! They knew him as the Aidan that had been teaching them TinkerCad on TubeTorials all year.
Simon added: "TubeTorials is free and will remain free for all non-profit applications. We want to share our passion for digital technology across New Zealand and are keen to develop new challenges and programmes." While it would be great to have sponsorship and see their efforts rewarded, the boys say their driver is seeing others learning and enjoying the STEM journey.
What will 2019 bring for Simon, Aidan and TubeTorials?
Big things. TubeTorials2 is currently under development and expected to launch late-2019. This next evolution will concentrate on SCRATCH 3.0, 3D Printing and a new, exciting direction to be announced around Ulearn19. The boys' will not only focus on supporting children, but teachers too, by linking the Digital Curriculum PD being rolled out with practical applications and systems to manage progression for grading.
They also revealed their motto for 2019: "Keep It Simple Silly."