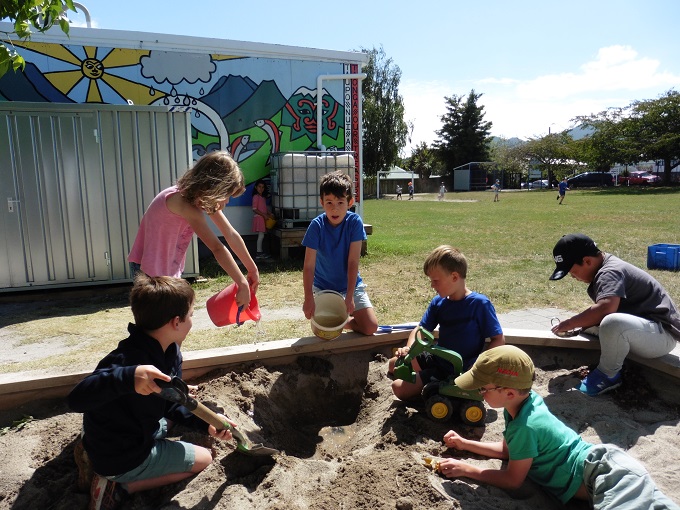 STEM and, more recently, STEAM are being heralded as a way to invigorate a broad curriculum in primary and intermediate education, and an integrated curriculum in secondary education.
With schools across New Zealand establishing STEM and STEAM academies, spaces, and programmes, it's clear that the trend is catching on. As a relatively new educational construct, one of the challenges facing the STEAM movement is the many different conceptions of what STEAM learning might look like. At one end of the continuum, it's the catch-all fad phrase for anything that's not numeracy, literacy or physical education – the 'other stuff' that happens in the curriculum. It's where STEAM is actually just science, or technology, or art. Or it's where STEM and/or STEAM are equated with coding – getting out the spheros, arduinos, VEX robotics, Minecraft or even Rubik's cubes.
At the other end of the continuum, true integration occurs. Here, the result is more than just the sum of the parts – learning outcomes include cross-curricular conceptual and skill development, as well as dispositional development such as creativity, critical thinking and innovation. Often, the learning emerges out of a real-life problem and there are opportunities for student-driven, authentic experimentation and inquiry.
At Taupō's Waipāhiīhī-a-Tia Primary School, two Year 2/3 collaborative classes were using vast amounts of water in the sandpit. Fabulous construction of rivers, lakes and bridges occurred each play time, but the school's water bill became unsustainable. Photos of the water disappearing from the sand pit were used to frame the problem: What is happening to all our water? Science learning about the water cycle took on a whole new level of relevance: Where is our sandpit water going to, and how can we get more? Model water cycles were constructed, experiments were done, and a new line of enquiry emerged: How are other people capturing water that is free? Models of water reservoirs were constructed and tested (cardboard and wood were shown not to be suitable materials), and a large reservoir unused on the school property was located.
Mathematics learning focused on volume as a measure, and how much water different containers store. Maths learning also came to the fore when the children helped to arrange a cake sale to raise funds for some plumbing expertise. Finally, after an extensive programme of learning, a new system was installed that collected water off the classroom roofs and stored it for water play in the sandpit.
Teacher Jeff Diack reflected: "There was rich learning around solving a real-life problem that was relevant to the students' needs and interests. We used a Design Thinking model (Empathise, Define, Ideate, Prototype and Test) to help us work through the technology process for constructing solutions to our problem. There was great excitement by all students when it finally came to testing their models and comparing the relative strengths and weaknesses of different solutions."
At more senior levels, Science & Technology Fairs, CREST, the Young Enterprise Scheme and other national competitions showcase projects that exemplify the best that STEAM learning has to offer: real-life, authentic, student-driven inquiry that integrates a wide range of conceptual and skill development for a meaningful purpose. Here, the projects often involve engagement with an external stakeholder and/or expert, and teachers act as learning facilitators rather than as content experts. The outcomes also tend not to be known from the outset – indeed, the need for creativity and genuine experimentation is a strength of these learning opportunities.
STEAM programmes that involve larger numbers of students and that are more pre-planned have developed around contexts such as rockets, pest trapping, and the construction of small moving vehicles. Other examples include constructing buildings designed to withstand earthquake damage, and exploring how to sustain life on Mars or create biodomes for here on Earth.
Across STEAM projects like these, the relative balance of the science-technology-engineering-art-mathematics learning varies. This is perhaps particularly the case for engineering, which is not defined by The New Zealand Curriculum – instead a very broad notion of technology is used in our curriculum, placing emphasis on the development of technological literacy.
For teachers wanting to explore the diverse conceptual, skill and dispositional learning that can arise from an integrated STEAM project, the Science Learning Hub – Pokapū Akoranga Pūtaiao has an extensive suite of resources on rockets that provide an easy starting point.