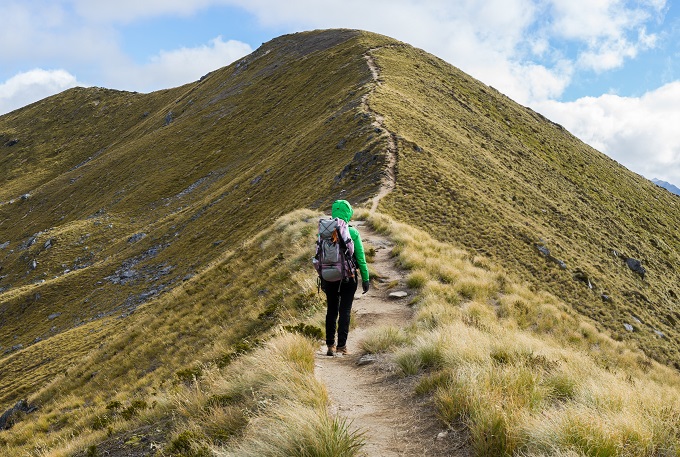 Vigorous outdoor and community service based education programmes are notorious for attracting prestige.
This article originally appeared in our Term 1 issue. Read it here!
The Duke of Edinburgh's Hillary Award (The Award), for example, is world-famous and well-established as a life changing programme for disadvantaged youth around the world. More than 1.3 million 14-to-24-year-olds took part in 2016 alone and the award has been credited with improved educational attainment, reduced recidivism, reduced violence within communities and improved personal wellbeing.
There are three levels and awards increasing in intensity: Bronze, Silver and Gold. Young people must be 14 or older to enter the Bronze Award, 15 or older to enter the Silver Award and at least 16 to enter the Gold Award.
Last year, a group of five students from Whanganui High School won the most demanding level of achievement for young people aged 16+, the Gold Award, where students must commit to and thrive in five activities over the course of 18 months. Those activities must cover service, physical recreation, skills, adventurous journey and a residential project.
Local organisations and companies frequently pitch in to facilitate various activities and the residential project in particular, which must be a shared activity or specific course (with people that the award recipient doesn't know). The residential project must involve helping others, building on a talent they've developed or learning something completely new on an intensive course.
Organisations that currently meet the criteria for residential projects include the Department of Conservation, Hillary Outdoor Education Centres, YMCA, and R Tucker Thompson Sail Training Trust.
Regarding the latter, a study published in the Kōtuitui: New Zealand Journal of Social Sciences spoke about the mental health benefits of adventure education. The study detailed observations of a seven-day R. Tucker Thompson youth voyage. The lead author of the study and PhD student at Otago's Department of Psychology was Hitaua Arahanga-Doyle, who said: "We wanted to investigate how and why programs like the R. Tucker Thompson are often viewed as positive ways to build resilience in our young people. Our view is that youth today are not less resilient than previous generations, but they face a rapidly changing world and we need to ensure that they are well equipped to face life's challenges."
The findings demonstrated increases in psychological resilience for the youth who undertook the voyage. Importantly, these increases in resilience seemed to be driven by the social/collective identity the adolescents formed with their group over the course of the voyage.
"The group aspect is particularly interesting. The positive changes in the youth on board were linked to working as a group in order to overcome the new and often demanding situations on the voyage rather than tackling them as an individual. This ethos of relationships and the importance of others maps well onto Kaupapa Māori views of health and identity, where personal development and resilience are always viewed in the context of values such as whanaungatanga, a sense of belonging to and holding a collective identity with others. This understanding and use of Kaupapa Māori is something that the Tucker Thompson is actively incorporating within their voyage," Mr Arahanga-Doyle said.
Study supervisor, Dr Damian Scarf, a Senior Lecturer at Otago's Department of Psychology, added that the results of the study point towards viewing adventure education as a useful tool in combating concerning statistics in the area of mental health disorders such as anxiety and depression.
"Rather than dwelling on the negative, what we've demonstrated is that through providing positive ways to develop our young people we can increase their resilience, and in doing so we hope to decrease negative outcomes.
"A key finding is that resilience is not simply a property of the individual, resilience is built through social support and being accepted by important others."
For The Award in particular, schools can become Award Units and mentor their students to complete different Award journeys. Funding is available to schools who want to become Award Units through grants or online fundraising.