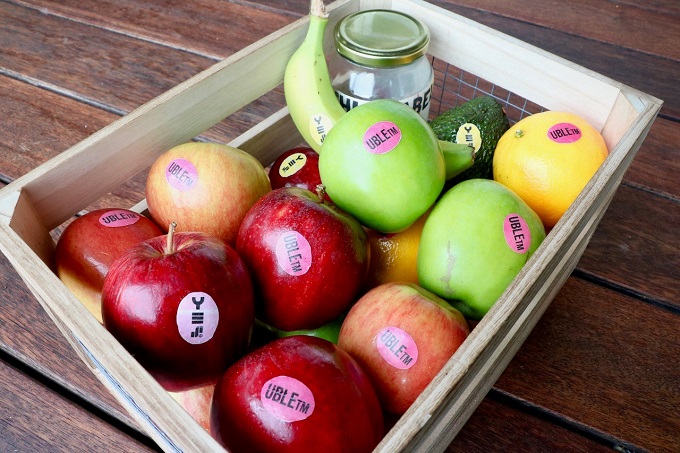 The collective task of preparing our young people for an unknown future is a constantly moving target. This task demands a strong culture of learning – a greater need for students to know how to learn, rather than reiterate knowledge; and for staff to instill and role model the importance of learning. Woodford House has embraced this challenge as 'a home to a love of learning', and is leading the way in educating students for the future world.
– Julie Peterson, Principal, Woodford House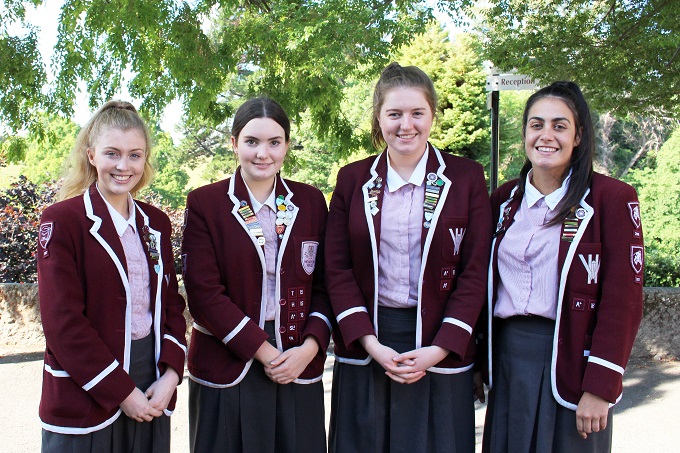 The Bayuble Team: a group of Year 13 girls from Woodford House who made waves last term with their sustainable invention, soluble fruit stickers. Now the young women have entered their first year of university and School News has spoken with principal Julie Peterson to find out more about the revolutionary project.
All four students, Maggie Peacock, Zoe Rookes, Sarah Wixon and Rylie Bensemann are committed to continuing on with their innovative product and have recently been in contact with IP lawyers to try and secure copyright protection for their Uble sticker product.
The school behind the stickers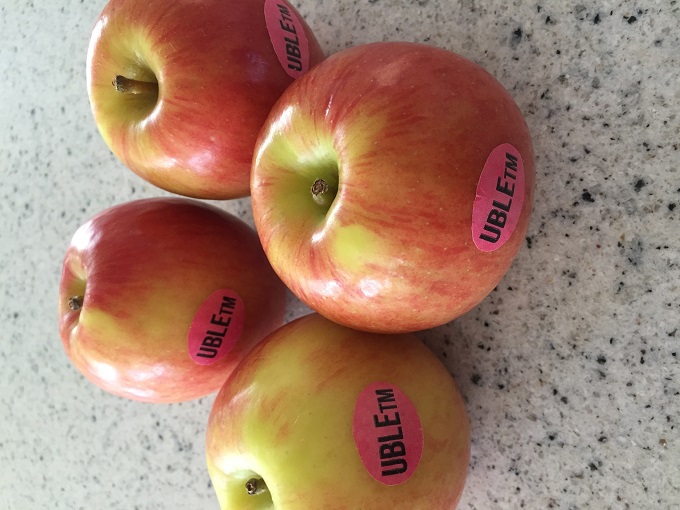 Proudly celebrating 125 years of educating young women, much has changed since Annie Mabel Hodge first opened the doors to Woodford House school in February 1894 with four boarders and 18 day pupils.
However, what has remained throughout the school's 125 years is a strong connection to its heritage and the Hawke's Bay region, and, most importantly, keeping the 'Woodford House Girl' at the centre.
As a special character school, steeped in tradition, Woodford House remains steadfast in its commitment to offer a stimulating, girl-centric environment that provides every girl with the opportunity to thrive and excel in her learning.
The programme that encouraged the 'Bayuble Team'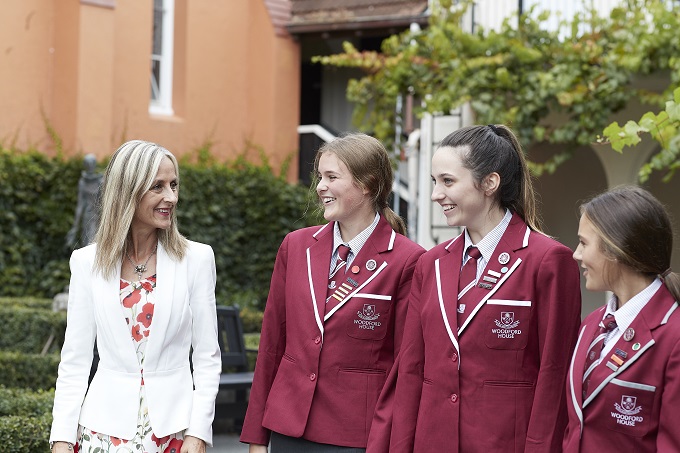 Woodford House embraced innovation in its curriculum last year with the development of a Level 3 Business Studies course aligned with the Young Enterprise Scheme (YES). Participating in this initiative is what enabled the Bayuble Team to pitch their business idea at the Young Enterprise National Awards 2018.
The YES programme challenges students to create their own product or service and bring it to market. Incorporated into the Level 3 Business Studies course at Woodford House, the programme takes students through a series of entrepreneurial experiences to help develop 21st century skills in real-world situations. As such, it plays a key role in what the school says is its mission to prepare students for an evolving career environment.
Principal Julie Peterson said: "In 2018 we had five groups embark on the challenge of forming an innovative, sustainable startup. Each team has done incredibly well, and in particular Bayuble, who secured a number of seed funding prizes throughout the year and were also selected as one of the top six teams (out of 65 total teams) in the Hawke's Bay region. At the recent YES Regional Finals, the team won the Farmers Market Award and was named the YES Company of the Year, in turn becoming Hawke's Bay Regional Champions. Newspaper and TVNZ coverage quickly followed suit as the group celebrated their success and turned their focus to representing Hawke's Bay at the National Awards 2018 in Wellington."
Bayuble worked all year on their product idea to upend industries that use small plastic stickers, such as found on apples. Their plastic-free, all-natural, biodegradable sticker – called an Uble, is water soluble and has gained tremendous recognition and awards in the YES programme to date.
Woodford House assured us that it will certainly continue its participation the YES programme to strengthen its business studies curriculum.
Julie added: "We have developed a strong relationship with the YES organisation and look forward to continuing this into the future. Their support and partnership have certainly been valuable to our Year 13 Business Studies class, and helped to inspire them to discover their potential in business.
"We have received some great public support and attention from the Hawke's Bay community for each of our five groups throughout the year as they have promoted and road-tested their products in the market. The girls have been thrilled with the accolades they are receiving, and it is a real credit to all of the hard work they have put in over the year.
"As a result, the group have certainly had lots of practice with their public speaking and interview skills! They have also been given a great overview of journalism and the media, which is another valuable skillset to learn in their business education."
Getting started: teaching entrepreneurship
Toni Dunstan, the school's head of business studies and director of innovation, explained how the students started their entrepreneurial journey and what was involved from day one.
"We started the course with the Kickstarter Day at EIT, where a number business experts and mentors volunteered their time to come and participated in a business speed-dating session with the different YES groups. This is actually where Bayuble met their current mentor – Dean Prebble of the Hawkes Bay Angel Investment Group.
"Over the course of the year, my involvement in this programme has been one of the most rewarding experiences I have had in education to date. The students are completely engaged, committed to their area of interest and accountable to not just themselves, but each other in their groups.
"I sometimes feel that I am an interruption to their real learning when I need to gain their attention to speak!
"Bayuable spent just as much time in the science lab, food technology room and design suite as they did in the business studies classroom. This course has been a wonderful example of how entrepreneurship can provide an appropriate umbrella for future skills to flourish. The experiential learning and interdisciplinary nature of the YES programme breaks down traditional subject silos and allow our students to understand that learning is about crossing boundaries and embracing innovation – that is the future of education."