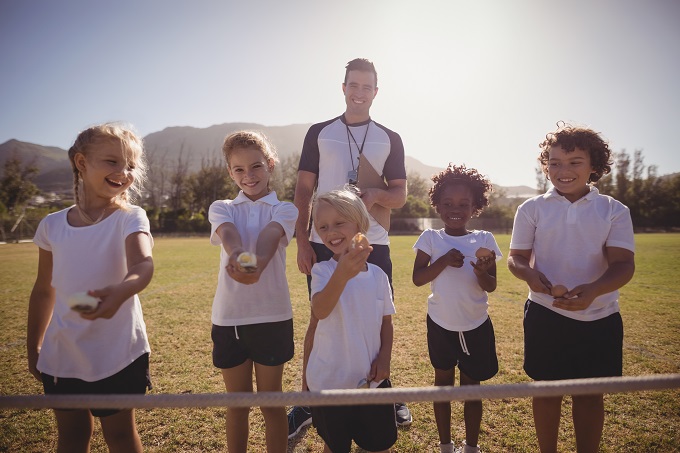 Love it or hate it, bring the eggs and spoons, rally up the rounders team and oil up the wheelbarrows.
Get ready to embrace all the fun for your school's 2019 sports day because it must be just around the corner!
With sport such a huge part of our society and culture, the inaugural sports day is one of the most popular days of the school year and even those students who are less than sporty can be tempted to let their hair down and participate in a game for their team. With so many sports, activities and games to choose from annual sport days can have a vast reach, achieve unparalleled popularity and can motivate kids to take up a long-term sport, as well as provide a foundation of positive values.
Here are a few ideas:
Obstacle course
Who can hold a funny balance for the longest?
Tug of war
A giant puzzle, chess or giant Jenga game.
Get creative with space hoppers and hula hoops.
A game of 'who can bounce a tennis ball the most times in a row on a racket?'
Ready?
According to new research from Sport New Zealand, Kiwis who meet the global physical activity recommendations of at least 2.5 hours of moderate to vigorous intensity physical activity a week are 51 percent more likely to have healthy mental wellbeing.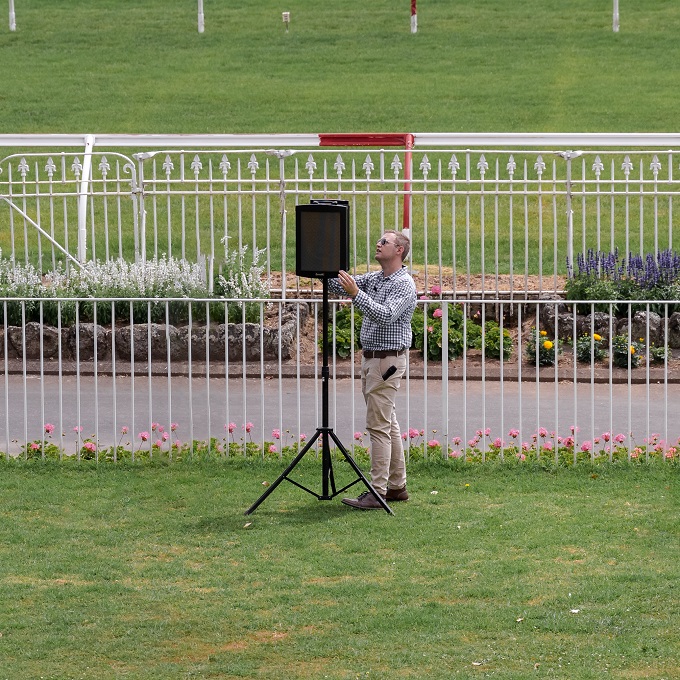 A review of international literature submitted to the New Zealand Government Inquiry into Mental Health showed that physical activity reduces the chance of experiencing depression by 10 percent in children (5-18 years), 22 percent in adults (18-64 years) and 21 percent in older adults (65+ years).
Any event that encourages students to be more active and helps with their physical development and general health is a winner and this is certainly the most important contribution sport has for children. However, it is also a very powerful tool that not only breaks down barriers, improves self-esteem but also many studies have shown that it improves both mental health and academic achievement.
Education increasingly recognises the role of sport in school and its values not only within the school community but nationally and even globally. UNESCO (United Nations, Educational, Scientific and Cultural Organisation) has developed several tools presenting the benefits of sport values in all world regions to combat challenges, such as inactivity, obesity, unemployment, and conflict.

Indeed, the true beauty of sport is the improvement of physical and mental development of children but some of the tactics and strategies learnt in childhood sport can be very useful to adults and help them cope with the struggles endured throughout many aspects of life, for many years to come.
UNESCO even states that "sport can teach values such as fairness, teambuilding, equality, discipline, inclusion, perseverance and respect" and "has the power to provide a universal framework for learning values, contributing to the development of soft skills needed for responsible citizenship". The international agency has developed several tools presenting the benefits of sport values in all world regions that you can check out and download online.
Sports day seating
Retractable seating is a great option for schools that put on regular event days: these seats can be fixed or mobile, have wall mounts, foldaway storage options, and can even be motorised and controlled from an external panel. Tiered seating is also an ideal way to aid visibility, particularly if your school has a multipurpose oval, court or hall. Depending on the space available, a custom tiered option might be the best way to fill your space and cause least disruption. In echoing auditoriums, well-lit aisles built from noise dampening materials can be a huge time and voice-saver for teachers and keep rowdy crowds at bay during sports events.
Set?
We are spoilt for choice when it comes to the variety and frequency of our national sporting events and these occasions can be a great inspiration for students to get involved and can provide some great sports day ideas. Why not think about how you can incorporate national or international sporting events into your next sports day?
Lead up to your sporting event by setting up a Facebook group because social media and online influencers are a great way to motivate and inspire your kids, this works especially well with older students. For younger children, you could find books where the main character does a sport or a short film with a relatable fit and healthy lead character.
For instance: If you have any Peppa Pig fans in your class, there's a whole compilation of sports day episodes on their YouTube channel that can you give you some great sports day ideas!
Share a whole host of different sports/exercises showing different types of people participating in them (i.e. footage of special Olympic events) is a great way of confirming that sport is for everyone.
Reaffirm to your students that they don't have to be a 'sporty' type to enjoy their sports day.
In addition to the usual sports day classics, remember to incorporate 'silly' games and team activities that don't require high levels of skill and stamina, after all some non-competitive fun and laughter is the perfect motivator. Include activities that require balance, strength and or problem solving.
Most of all, have fun and provide quality sport experiences because these are essential elements when trying to get your students excited and involved. Furthermore, remember that quality experiences must also include having a safe social and physical environment to play in, so play safe and provide shade, water and sun block.
Finally, ensure that all your staff and volunteers are enthusiastic and remain consistent with delivery and communication.
Rallying the troops
Schools report stolen horns, strained voices and stressful whistle-blowing but there are a variety of PA system solutions that can give staff and students a seamless outdoor experience. Survey your options and decide whether battery or main operated equipment will work better for your school and question suppliers about portable options as well as compatibility with other devices and software.
Go…Go…Go…
What are you waiting for?