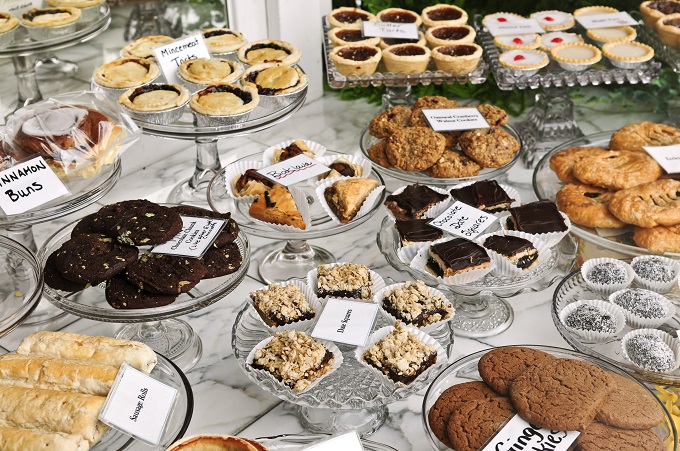 Raising money is often the only way that schools can afford to offer the extra facilities and accessories that students want, need and maybe even take for granted.
Yet, coming up with new ideas can be challenging and relying on tried-and-tested ideas might seem like the best way to go but are they the most profitable?
School News has skimmed through some of the best fundraising ideas, and explored some of the more profitable ventures.
Top fundraising festivities:
Bake sales
Cakes, pies and savories – come on you can't beat a good old-fashioned bake sale!
But in 2019, a bake sale might be far more complicated than simply offering some rice crispy treats… For one thing, parents are busier than ever. One suggestion that could prove a win-win is teaming up with a company to sell baked goods on school grounds. How these arrangements work is the school chooses a date and time for the sale, then students (and staff, if they like!) make their orders in advance. The company, bakery or other vendor will then make all your treats to order and your school will get a percentage of all sales. Financially, this usually works out at around $2 per item sold. Pretty good money for a day's order and you can try the same schtick with different types of food or items on different days, or maybe make it a regular event. How about a maths tie in for Pi Day?
Bottled water
This ranks amoung the healthy fundraising options available and works similarly to the order-in bake sale idea. Have you tried selling bottled water for profit in your school? Outsourcing tuckshop items like this to vendors that will profit share with you could be a great way to fundraise without much planning. This idea offers obvious health and hydration advantages but is also a very simple ongoing fundraiser.
Mufti day
Keep fundraising super-simple with a dress down day at school. Add some fun or learning opportunities with character dress up. Pick a curriculum inspired theme, or maybe an historical era, and double up the fundraising potential by hosting it on the same day as a bake sale, fun fair or market stall.
Sustainability rules
Kiwi families are doing their very best to create a sustainable future for themselves and their children. A fantastic way to encourage this behaviour and support your school fundraising endeavour is to partner up with local businesses and bigger vendors that specifically offer sustainable items for schools and other groups to sell. Many of the products available include first aid kits and reusable coffee cups, seed bombs, beeswax food wraps, produce bags, steel straws and a variety of others.
This is a very cool way to help fund a specific project like installing solar panels, buying sports equipment or taking students on a sustainability-related school trip because it aligns with your school's goal. Not to mention you also get to supply homes with functional items.
Practical products
In a similar fashion, schools can everyday products for a percentage of a vendor's cost. Household items that families use every day like sun screen products and lunchboxes, toothbrushes, kitchen supplies and bin bags will always sell so use your imagination when hunting for products. Have you tried tasking a business studies class to market some fundraising products? National vendors can also help you create a fundraising website with an online ordering system, product stock list and rolling calendar of events.
Think about whether you'd prefer to invite parents and students to order in advance or whether a stall set-up would work better. When ordering online, it helps to get buyers onboard if they are familiar with the products already.
Parent morning tea or coffee breaks
This is an ever-popular way to have fun and raise money, so why not get the students involved by having them help prepare and serve the drinks and snacks as part of an educational experience. Have older students work as baristas and offer great coffee.
Sponsored something?
Whip up enthusiasm for any sponsored event that you and your students love or hate.
Add a twist to the traditional sponsored walk and host a 'serve-a-thon', this fundraising trick is great because while your school is raising money, you're also serving your community. Collect sponsorships and donations from people in your community, and then get out and clean up your town or help your community in some way.
Jumble sales
This beloved fundraiser usually means gathering a collection of miscellaneous second-hand articles for people to rummage through, but it doesn't have to be a muddle or a mess, you can update a jumble by choosing to concentrate on specific items that sell well. For instance, a shoe drive or handbag drive are easy, fun alternatives with no out-of-pocket costs! Simply ask families to donate items they no longer want or need lying around the house.
Call on supporters throughout your community to donate their gently worn, used and new shoes or handbags. Hundreds of dollars can be raised through this unique fundraising idea and it's an excellent option for schools both large and small.
Another twist is to host a craft fair. Get crafty and show off your school community's crafting ability or offer opportunities for local artists and crafters to sell or donate their wares.
Keepsakes and novelties
Make novelty items available at school fun days, discos, fetes and free dress days. You can team up with a company that supplies novelty items or design your own school memorabilia. There are a huge variety of knick-knacks you can sell that kids go gaga for, such as glowsticks, tumblers, sunglasses, and packs of cards.
Fun fair spectacular
Face paints are always popular and can be purchased and applied by an artistic volunteer or a group of arty students. Perhaps the drama club can practice their make-up skills?
Don't forget to organise inflatables, a pirate ship, dunk machines or a rock climbing wall for a share of their income on fete days or free dress days. These activities will take your fundraising to the next level and attract more bodies than just your students and their families. Invite local church groups, aged care residents and widen the net to as many members of your community as you can.
Photography
Team up with a good school photographer who will do a great job for you and simplify your fundraising attempt. Organise family photo days, photos at sports events and on special occasions. Use this year's photos to promote next year's fundraiser!
Let's hope that 2019 brings forth an abundance of enthusiasm from your school community. Even if you only have a straggle of volunteers and a dire lack of gusto from your people, you can host simple marketplace events offering easy transactions, selling products that people want to buy, and with you as the seller in an arrangement where you only need to pay for what you can sell and just return the rest.
Here is a secret… parents really do want to help but you need make it easy on their busy, frazzled souls. Many companies have come to the party with ideas that take the headache out of fundraising and allow parents to be involved without spending hours doing so.
Communicate well! Send reminders to let parents know the plan ahead of time and filter a steady stream of photos and updates through your newsletter, text, Facebook, assemblies and signage.
If you choose a fundraising provider, make sure that they align labour requirements to your specific school community and don't forget to involve the kids. If you set clear goals and offer prizes and incentives, they will have a great attitude.
Note: However, your school decides to raise funds there are strict rules set out by the Ministry of Education that must be adhered to and you are strongly advised to consult them first before planning an event.
Event planner PDF: Rockup Adventure Activities supplied the following planner to help schools plan their events. Click here.