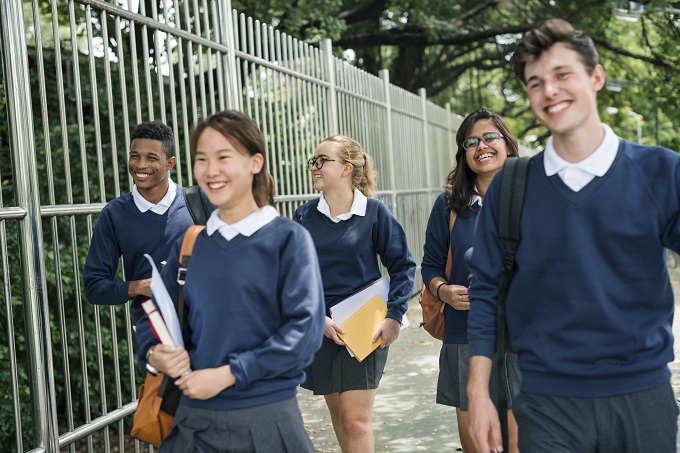 Experiencing subject learning in a workplace context is having "positive and profound" effect on secondary school students throughout Waikato, with impact even more significant for Māori.
Latest surveys of students participating in Smart Waikato's award-winning Secondary School Employer Partnerships (SSEP) in 2018 show 78 percent of 704 respondents from 18 schools said SSEP activities made them more interested in the school subject area.
Furthermore, 82 percent said it helped them understand why they are studying the subject at school and 74 percent of students surveyed said SSEP has changed the way they feel about what they could achieve.
SSEP project manager Linda Nelson Caie said the impact on students from the region-wide collaboration involving 22 secondary schools, 2300 students, 110 teachers and 140 employers has been extremely positive.
"When separating out Māori student response data we saw that SSEP was having an even more profound impact on this group."
In comparison to results from all student data, an even greater impact was seen on Māori students, particularly the extent to which SSEP has influenced future school subject choices (72% of Māori students compared with 66% of all students), how long students think they will stay in school (69% of Māori students) and helped when thinking about their future career (74% of Māori compared with 66% of all students).
SSEP sees employers from a range of sectors interconnecting with school faculties, such as science, maths and business, to contextualise learning for Year 9 and 10 students, and also introducing them to a wide range of careers. Almost half the students participating in the programme identify as Māori.
"It is evident that all students benefit immensely from engaging with industry while at school. What is really heartening to see is the increased benefits Māori students are gaining from these real-world learning opportunities and experiences," Linda said.
Huntly College Deputy Principal Sharon Moller said SSEP had had profound impact on students participating from the school, the majority of whom are Māori.
"It has exposed them to opportunities they might not otherwise have seen. More importantly, it has given them the confidence to see themselves in an industry setting. They now have different career ambitions and have been exposed to careers they never knew existed," Sharon said.
Students found visits to Karapiro Dam with Mercury and to Waikato Milking Systems particularly inspiring.
"They saw a former Huntly College student working at Waikato Milking Systems, and it was nice for them to see themselves in somebody in the workforce. They were able to ask him questions and it gave them confidence knowing that this is a possibility for them too."
SSEP had also empowered teachers and encouraged them to consider local industry needs when they developed curriculum, Sharon said.
"We are meeting with local employers this week to help us develop our term two learning modules. This enables teachers to deliver curriculum in the context of local industry and expose the students to real career opportunities."
Huntly College Year 10 Māori student Toni Comins said she had been inspired by SSEP: "It was fascinating to learn about the different careers and it also helped me broaden my scale of job choices. It inspired me to think more about what I would like to do."
Cambridge High School Board of Trustees Chairman Karl Thornton said SSEP had had significant positive impact and fitted well with the school's educational strategy.
"From a board perspective we're all very much in favour of SSEP. The students are coming back enthusiastic about learning because they can see its relevance. SSEP also fits in with the school's strategy of getting our kids ready for life outside the school gate. This is more how we would like to see things from an educational perspective," Karl said.
Cambridge High is keen to expand SSEP across all subject areas, he said.
Smart Waikato chief executive Mary Jensen said SSEP, operating in 21 schools, has gone from strength-to-strength in the region.
"We are looking to expand by a further seven schools this year, with the aim to be running in all Waikato secondary schools by 2023. It is clear all students benefit from better engagement with industry and from the opportunity to see their subjects contextualised in the workplace."
Other survey comments from students: "I enjoyed getting to experience (industry) in person and seeing the type of things they do instead of just hearing or writing or reading about it," Year 10 Fraser High School student.
"I enjoyed the site trip because I got to see how things work behind the scenes and helped me get a better grasp on what I might study later in high school," Year 10 Rototuna Junior High School student.
"I liked meeting people who use what we learn in class on a daily basis in their careers because it helped me find a purpose for what we are learning." Year 10 Waikato Diocesan School for Girls student.