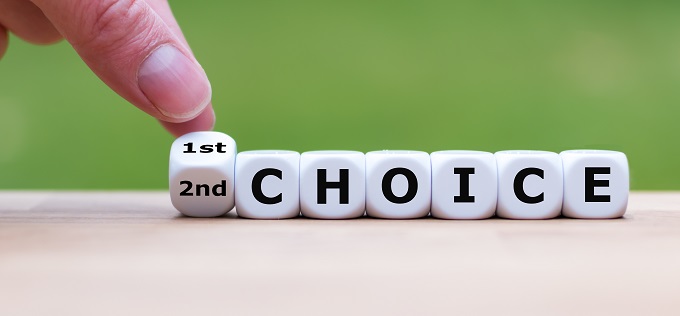 Op-ed by Dr Grant Davidson, CEO, Skills Active Aotearoa
The Education Minister has rightly identified a problem. New Zealand faces "critical skill shortages" and has polytechs that are "going broke"; while "educational institutions and on-the-job training compete with one another…"
Minister Hipkins says the current system is so broken that we can only fix it with complete disruption – sweeping reform of the entire vocational education system. Disestablish all polytechs and replace them with a mega-organisation, he says, to maximise efficiency and have consistent delivery standards. And while we're at it, he says, let's ditch the thriving, high-performing Industry Training Organisations (ITOs), which currently deliver 145,000 apprenticeships and traineeships, and pass this role over to the untested mega-polytech.
For the Minister, this is a vision for a bold new future.
For industry, where businesses weigh up risk and reward daily, this would be considered a disaster in the making. Things that currently work well will be cast off for a philosophical ideology. There's little sign of risk mitigation. There's no financial analysis by Treasury, or indications of capacity planning, defining measures of success, transition timeframes or mechanisms. There's a dramatic risk that the disruption will worsen skill shortage issues.
There must be a better way.
I have read all the government papers outlining the proposals. Every single option the government has considered – even those it discarded – only got as far as suggesting various scenarios for restructuring the polytechs. Not one option has conceived of a model where polytechs and ITOs are incentivised to collaborate rather than compete. And yet, collaboration offers the solution the system needs.
I'll give you a working example:
If you want to become a personal trainer in a gym or exercise facility, you'll need a mix of practical skills and theoretical knowledge.
Recently updated, the New Zealand Certificate in Exercise Level 4 ensures graduates have the right mix of skills, experience and knowledge that employers and industry have asked for. This includes theoretical knowledge of anatomy, physiology, nutrition, marketing and business skills. It also includes practical work experience in a gym, with real clients, designing and running exercise programmes, pre-screening for medical problems, using equipment and gaining real world business experience.
From a delivery perspective, many workplaces have difficulty providing the theoretical components of the exercise qualifications at Level 4 and beyond. And real-life experience with a diverse client base is difficult to organise in a polytechnic setting.
So the staff of two organisations – an ITO and a polytech – have come together to collaborate, develop and launch one programme for all learners, whether they're on-the-job or not.
One of those organisations is Skills Active Aotearoa, the industry training organisation for ngā mahi a te rēhia, sport, recreation, exercise, snowsport and performing arts. It has close relationships with workplaces and employers across New Zealand.
The other, the Open Polytechnic of New Zealand, is a specialist in theoretical content and distance learning across a spectrum of industries. Based in Wellington, it can provide course material anywhere in the country.
All aspiring personal trainers wanting to complete this new Level 4 exercise qualification will enrol in the same programme. If they're working in the exercise industry already, they'll be supported by Skills Active. If they enrol without yet having a job, they'll be supported by Open Polytechnic. Skills Active will support all learners through real, work-based training experiences. Open Polytechnic will offer online learning in the theoretical components for all learners.
The agreement goes further. If someone moves between unemployed and employed, or vice versa, the learner will transfer seamlessly from one organisation to the other, with no impact on the learning or completion of the course.
For the exercise industry, this partnership delivers them high-quality graduates with both theoretical knowledge and practical gym experience.
This is a true collaborative model, born of the willingness of management and staff from both organisations to strive for the best outcomes for learners, using the natural strengths of both partners. It was not easy to execute: under the current funding rules, limitations and bizarre incentives imposed by the funding agency – the Tertiary Education Commission – it is easier to compete than collaborate.
Will the Minister's vision for vocational education lead to equally learner-centric solutions? No. My belief is that the vital relationships with employers and workplaces, a strength of the current industry training model, will be dismantled.
With the breakdown of those connections, the cost on on-job training is likely to rise under this new system, meaning fewer employers will be able to afford it, and there will be fewer opportunities for people in work to upskill and improve themselves.
Furthermore, there will be financial drivers that will make it more cost-effective, and administratively easier, for the new mega-polytech to run practical components in-house, in simulated workplace settings. Simulations don't produce work-ready graduates, which is what employers want from the system.
The Minister has correctly identified the problem, but he's looking for answers in all the wrong places.
I hope the very short consultation period does not herald a pre-determined outcome, but instead allows for intelligent listening, thinking and problem solving.
The best solution is not to discard the parts that work well, but rather to harness, incentivise and accentuate those parts, to build a better system for everyone.
Let's not throw out the baby with the bathwater.