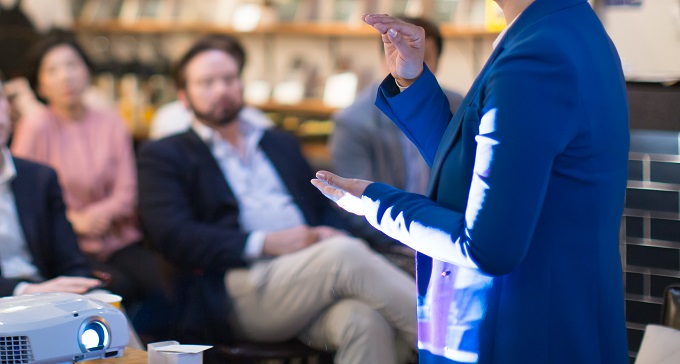 You must have heard that the approach to professional learning and development (PLD) has changed.
The Ministry of Education introduced a new system that focuses on delivering the right support at the right time to the schools, kura and communities of learning/Kāhui Ako that "need it most".
Let's be clear: centrally funded PLD is a limited resource that focusses on a small number of national priority outcomes. The changes aim to make "centrally funded PLD more effective, making a difference to student achievement in priority areas, supporting school leadership and strengthening professional networks as a complementary source of PLD".
Government states that the priorities from 2015 for the next three-to-five years are, pāngarau, pūtaiao, te reo matatini (pānui, tuhituhi, kōrero), maths, science, reading and writing, and digital fluency.
However, this does not mean that funds for PLD will only be available in the areas of priority you are encouraged to use an "inquiry approach" to work on all changes and improvements that will lift student achievement.
You may decide that PLD in culturally responsive practices, evaluative capability, or ways of involving with parents, families and whānau more effectively, will improve outcomes. The new system enables kura and CoL to tailor centrally funded PLD to tailor their particular requirements.
Note: The following programmes continue to be managed centrally: Programme for Students (PfS) and Mauri Tū Mauri Ora, Positive Behaviour for Learning (PB4L).
How does the PLD system work?
There are two ways to approach PLD: your local education advisor may contact you to advise that you are eligible for PLD support, or you can apply yourself once you have identified an achievement challenge that matches criteria.
Schools, kura and communities of learning | Kāhui Ako (CoL) will choose their own facilitator for centrally funded professional learning and development (PLD).
Only accredited facilitators will be used and selected. Their qualifications and areas of specialist expertise will be checked and endorsed by the Ministry and national accreditation panels.
The new system also recognises the importance of support for leaders in schools, kura and CoL and one-off learning opportunities, with support for school leadership and professional education networks.
What else is new?
As part of PLD work has begun to re-design the PLD Journal. It is anticipated that the new Journal system will be implemented in the first half of 2019 – stay tuned.
Returning to teaching
Areas of need include secondary teachers of the sciences, technology and mathematics in certain locations and a shortage of highly qualified secondary teachers of Te Reo Māori, and teachers in Māori-medium settings.
If you are a primary or secondary teacher and have been out of the classroom for some time, you may need retraining to bring yourself up-to-date. A Teacher Supply package has been announced to support more teachers into the classrooms for 2018 and 2019. There are a wide variety of post-graduate options to help boost your skills in specific learning areas.
Go to the Ministry of Education website for further information or visit the Te Kete Ipurangi (TKI) – The Online Learning Centre. TKI is a bilingual portal and web community providing educational material. It is an initiative of the Ministry of Education.
This month, the government available an extra $10.5 million available in funding, on top of the $29.5 million already allocated since late last year to increase teacher supply.
The Ministry's deputy secretary of early learning and student achievement, Ellen MacGregor-Reid, says: "We're expanding our marketing and recruitment drive, and introducing new initiatives – such as a $10,000 grant for schools to help with mentoring and training costs for new graduate teachers."
A three-year marketing campaign was launched telling real stories from teachers – to highlight that teaching is a truly worthwhile and meaningful career. It targets new recruits and career-changers.
Ministry of Education Leadership programmes
The Ministry of Education offers leadership support programmes for beginning principals; emerging leaders; and expert partners. Support can be accessed by beginning principals/ngā tumuaki across the 10 Ministry of Education regions of New Zealand.
How does this work? "Each beginning principal/tumuaki is supported in their own learning journey so they are able to act strategically to achieve the aspirations of their school community and make a positive difference for learners". This support is provided locally, regionally and nationally.
Emerging leaders – pilot programmes are underway in 12 selected Communities of Learning | Kāhui Ako. They finish in April 2019.
Expert partners – leaders can choose an expert partner from a list on the ministry's PLD website.
Professional development
TeachNZ offers study awards, grants and sabbaticals to teacher and principals every year. You may be able to do part-time or full-time study in a range of subjects to build your skills, if you are eligible.
Check out which awards are suitable for you to apply for, including application dates and eligibility requirements because the criteria and selection factors differ for each award and are subject to change each year.
The Incredible Years Helping Children with Autism (for teachers) is also offered by the Ministry of Education. It is a six-session, group-based programme for teachers and early childhood educators of children aged 2–5 on the autism spectrum. The programme covers language development, social interactions and school readiness, emotional literacy and self-regulation.
The 2019 dates and location for this programme are yet to be announced.
Post Graduate Certificate, Diploma, Master or PHD
Postgraduate study in education develops skills in research, writing, critical thinking and problem solving. If you complete an academic qualification you might find work as a researcher or policy analyst in a government organisation, or work in counselling, social services or human resources.
There are many postgraduate courses relevant to your career and aspirations, designed for teachers, education administrators, researchers and industry educators. You can focus on youth development, Māori or Pacific education, English as a Second Language, or sustainability in education. You could also study education policy or leadership.
Study while you work by attending late afternoon classes, block courses on weekends, online or a combination of learning that fits around your work commitments. This is the digital age and it's never been easier to find a blended/collaborative learning programme to suit you.
Research
High quality research is essential for education, it that enhances educational policy and practice from early childhood to higher education. Everyone benefits from collaboration across education disciplines and the industry.
Returning to study
Even teachers may need a bit of help when returning to study. If it has been a while since you studied, get advice from the course liaison officer to help get you back into student life.