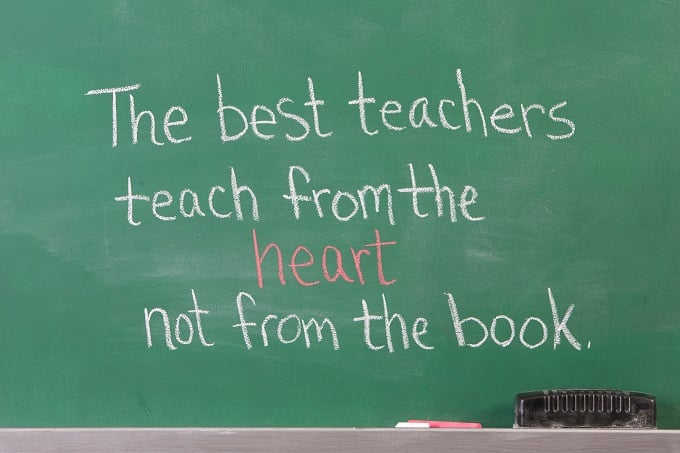 A South Auckland secondary school teacher has won top honours at this year's ASG National Excellence in Teaching Awards (NEiTA): a trip to the US Space and Rocket Centre in Alabama.
Subash Chandar K, Curriculum Leader of Mathematics and Statistics at Ormiston Senior College, took the ASG Space Camp Teacher Ambassador of the Year Award at a ceremony hosted by the Hon Chris Hipkins MP, Minister of Education in the Grand Hall at Parliament Buildings in Wellington today.
It is the first time in the Awards' 22-year history that the five-day experience has been awarded to a New Zealander.
Mr Chandar K is one of six educators spanning primary, intermediate and secondary schools to receive national teaching awards.
Selected from more than 200 nominations, the recipients were honoured for their inspiring and innovative contributions to teaching.
The other recipients are: Yolande Franke, Principal of Howick Intermediate School in Auckland who wins the NEiTA Founders' Leadership Award; Ricky Chan from Freyberg High School, Palmerston North; Delwyn Kruyff from Albany Primary School in Auckland; Bruce Rodger from Avonhead School in Christchurch and Paulene Walsh from John Paul College in Rotorua.
ASG NEiTA Chairman Allen Blewitt says the recipients are outstanding educational role models.
"These inspiring teachers reflect it what it means to be a life-long learner. They listen, inspire and work alongside students to achieve outstanding outcomes.
"Each of today's NEiTA recipients understand the responsibility that comes with their role as an educator; equipping our young people to become confident, competent and resilient."
Mr Chandar K says that he became a teacher to encourage the next generation of creators and innovators.
"My students inspire me to constantly question and push myself. I believe that teachers need to be innovative and test their limits. I am driven by the thought that I need to prepare students for the future," says Mr Chandar K.
Yolanda Franke was the clear winner of this year's ASG NEiTA Founders' Leadership Award.
Before she took over as Principal, Howick Intermediate School was on a one-year review, had a falling roll and only 30 percent of the students came from within the school zone. Under Ms Franke's direction, the school is now under a three-year review, 80 percent of students come from within the school zone and the Community Consultation Survey this year returned a satisfaction score of 83 percent.
As a music teacher, Ricky Chan approaches teaching in a style that encourages the values of collaboration, compassion and acceptance.
"Teachers make a significant impact on students' attitudes and values. I help students achieve their goals by helping them take responsibility for their own learning and developing individualised courses to suit their needs."
Delwyn Kruyff has been teaching for 23 years. She says daily feedback from her students about how much she supports them in their learning, how they enjoy coming to school and the joy they exhibit in learning during the day fuel her commitment to teaching.
"Relationships are at the heart of all that you do as a good teacher. The quality of the relationships you build is the platform from which you can collaboratively create optimum teaching and learning opportunities," says Ms Kruyff.
Bruce Rodger says problem solving is a very important aspect of his teaching.
"Teaching students to think outside the square and analyse a problem for multiple perspectives is a key to their future achievements.
"I see myself as more than just a teacher. I consider myself as the sole male role model in many of my students' lives. If I can have a positive impact on just one student a year, then my job is done," says Mr Rodger.
Paulene Walsh is driven by the desire to make a difference in the lives of the students she works with.
As the School's learning support coordinator, I work with teacher aides, counsellors, caretakers, the careers department, heads of faculties, the senior management team, the parish and the wider community to ensure that every child has the best opportunity to succeed and fulfil their potential," says Ms Walsh.
ASG CEO Ross Higgins says each of today's recipients are passing on one of the most valuable gifts a young person can receive.
"I congratulate all the ASG NEiTA recipients for their significant and personal contribution in achieving better education outcomes for New Zealand school children. We and your communities thank and applaud you for the countless hours and dedication you put into teaching your students."
Since their inception in 1994, the ASG NEiTA awards have contributed more than $1 million in professional development grants to outstanding teachers in Australia and New Zealand.
The national recipients are selected by a panel of four judges comprising President NZ Schools Trustees Association, Lorraine Kerr (MNZM); Principal of John Paul College and Chair of SIEBA Patrick Walsh; Group Manager, Education, Toi-Ohomai Institute of Technology Joanne Hayes; Member of the New Zealand Order of Merit and life member of SPANZ Paul Daley; NEiTA Foundation Chairman Allen Blewitt and Director of Policy and Advocacy at ASG Wahdiah Hopper.
The selection process is rigorous, including a comprehensive nomination outline, a written paper and video presentation by the nominated teacher. Parents, grandparents, secondary student councils, school boards, councils, parent associations, committees of management and community organisations throughout New Zealand nominated the six recipients.
Five of the recipients each receive a $5000 professional development grant with the ASG Space Camp Teacher Ambassador Award winner receiving an all-expenses paid ticket to the five-day Space Camp for Educators at the USA's Space and Rocket Centre in Alabama.