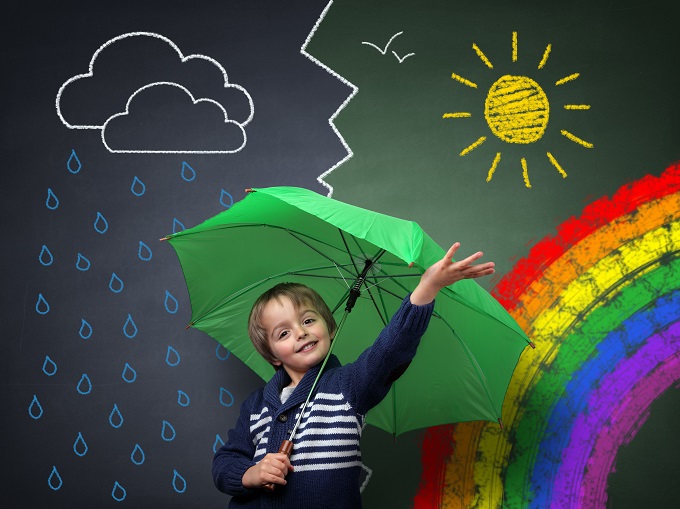 Making sure students have areas to relax, play and even work on school grounds that are shaded and comfortable is no easy feat.
We published this article first in our Term 4 issue of Schools News.
That's because blocking out UV rays in New Zealand can mean blocking out the warm sun and making the environment too cold for students to use comfortably. For this reason, schools should carefully consider what areas they would like students to be able to use, and what shade structure would create the optimum solution.
Ministry rules and regulations
The Ministry specifies that school boards must provide their own funding for shade structures. Shade sails are a recognised as a 5 Year Agreement (5YA) funding priority four project, meaning schools can pay to install shade sails with board funding, such as fundraising or a community grant and if they do, they must also use board funding to pay for any required maintenance and insurance.
Verandas are recognised as a 5YA priority three project if they are part of creating an outdoor learning area and if the veranda is part of a roof replacement project, this will be priority two.
How much shade should schools provide?
While most schools include hats in their uniform policy and parents know that sunscreen is always recommended, students tend to be reluctant to wear either on a regular basis. Particularly during lunchtime or if working outside on a project, children are likely to remove their hats at some stage. Teenagers can be particularly reluctant to wear sunscreen on a daily basis.
Specifying the amount of shade schools should aim to provide, the Cancer Society of NZ publication, Undercover,recommends a minimum of 2.5m2 per student.
Proper shading has the added bonus of creating shelter, reducing glare and also providing relief from the heat of the sun during summer. Depending on the type of shade structure, it can also help protect from rain or snow during winter.
According to Sunsmart Schools, an initiative of the Cancer Society of NZ, high protective shade used outdoors "must use an excellent UVR barrier shading material and be placed t o shade the users as the sun-path moves across the sky". Basically, the view of the open sky should be restricted, which "can be done by keeping the edges low". Adjacent landscape,buildings, fences, trees and planting can be used to further reduce this 'skyview'.
Dark tone high-mass paving is recommended to help create 'warm shade'. Shade materials like polycarbonate are good at transmitting light and heat while blocking UVR, whereas solid metal structures create an opaque separation from the sun but also radiate heat. Schools should also note that darker fabrics absorb more UVR than lighter ones and factor that into their decision.
Types of shade structures
Shade sails offer a colourful solution to the problem of harmful UV rays. Most frequently used in recreational areas,these are open-sided structures with a top cover that is usually made from a canvas or plastic-type material to provide shade. The Ministry advises that schools carefully consider whether an open-sided structure will serve your school's requirements. Depending on your location, sails can be damaged in harsh weather conditions.
Canopies, permanent awnings, walkways and veranda-style structures focus on building fixed, durable shelter from various weather types. Some suppliers offer a lifetime warranty on these structures,which have a roof rather than an umbrella-style shade. Some of these attach to a school's main building while others are built as standalone structures. They are more frequently used as external learning spaces, where students would not necessarily be expected to wear hats or sunscreen before entering for a classroom activity.
Open-sided structures used in more recreational areas, on the other hand, focus on providing additional sun protection for students during playtime activities where students would be asked to wear hats and sunscreen as well.
Umbrellas are a great solution for portability, where shade or shelter might be required as part of a school trip,or brought onto a sports field as a 'cool down zone' for students. Smaller shade structures can also be used to provide outdoor lunch areas for students to sit. Another benefit of temporary umbrella structures, is that they can be moved out of direct sunlight when not in use, which will help prevent fabric deterioration.
Canvas-style shade sails or umbrellas are also available for use indoors during summer months; for instance, in a lobby or hallway with large windows where there's lots of foot traffic.
Installing verandas and permanent structures
The Ministry advises schools that decide to build a permanent shade structure, such as a veranda, attach it to the main building structure, cover it with permanent material or translucent plastic sheeting and, if possible, "use it to help to reduce glare to classrooms and create indoor-outdoor flow".
Most of these structures will be custom-built to suit a particular campus need or requirement, so it's worth asking for a supplier to come and visit before giving you a quote. Particularly if the space will be used as an extended learning area, it would be useful for the supplier to know what type of classroom requirements there might be.
An enviro-learning, or gardening space may have slightly different needs to an art room or STEM space. For example, if power outlets are required that should be factored in, not to mention whether the structure will need to block out other elements, such as wind and rain or retain heat on top of limiting UV.