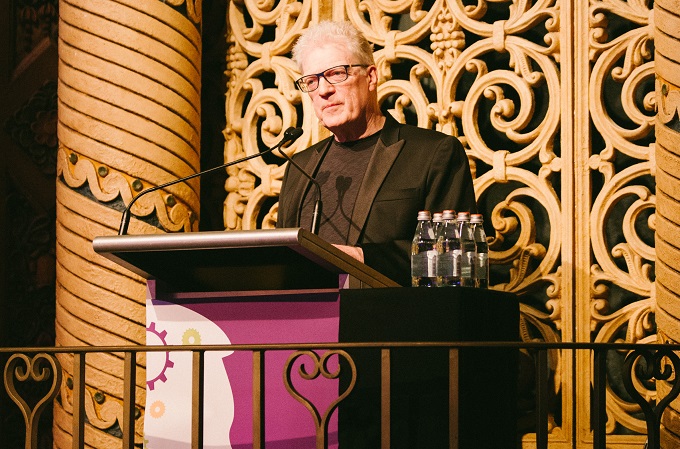 In conversation with education innovator Sir Ken Robinson, School News deliberated over misconceptions about great teaching.
"It's assumed, I think, that to be a good teacher essentially all you need is to have a good degree in whatever it is you're being paid to teach," Sir Ken noted. "It's simply not true, it was never true."
Find this article in its original form in your school's Term 4 copy of School News.
What does it mean to be a skilful teacher?
For students: "A great teacher obviously knows their material but the real skill is engaging them in the material, getting them excited and curious and firing up their imaginations. That's a whole other set of skills."
The place for pedagogy
"If you doubt there's a separation between subject knowledge and pedagogy, then all you have to do it pop into most universities and you'll see a clear division. A lot of people there are brilliantly talented and knowledgeable about their own discipline but may not have any particular feel for engaging other people in it."
Making judgement calls
"Great teachers are like great doctors or lawyers, they have a whole repertory of skills, techniques, approaches and a lot of experience but the real skill is knowing what to apply here or there and how to adapt to it to the people in front of you."
Lessons from a sommelier
"It's skilful in the sense that it's a process that requires judgement and connoisseurship. If you go into a restaurant and a sommelier comes over to advise you on the wine, you don't want them to tell you everything about every bottle of wine they've ever encountered; you want them to use their judgement and figure out what's relevant here and there.
"That's what great teachers do. It's a profession that requires artistry, skill and judgement and yes, along the way you also need to be able to gather relevant information, be objective and gather together relevant data."
Sir Ken's problem with data
"The problem is, I think, that education's becoming far too data driven and the teacher's judgements are being set too often to one side. It's like in a medical examination you can have wonderful data being generated and the patient dying on the table.
"What you need is a way of making sense of the data so you can apply it to the situation you're confronted with, here and there." Data can't replicate human judgement; it can't factor in personal experience or a teacher's history."
When it comes to great teaching: "It's always a mixture of all of skill, judgement, knowledge and information."
Dear principals, adopt an 'ask forgiveness not permission model'
"There's an awful lot that principals can do by looking at the balance of education and getting teachers to collaborate across disciplines," Sir Ken urged.
"Culture is really about permission; what's okay and what isn't. I visit schools and see fantastic schools where wonderful things are going on despite the prevailing political climate that's happening, because the leadership at the school has given people permission to try things differently, be prepared to make mistakes, and try projects out on a basis of trial and error, which is how innovation works.
"Leadership is not about commanding control, it's about climate control. If you set different boundaries in schools and give people permission to try new things, they will. Obviously you have to evaluate them and see if they work well against the wider things you're trying to achieve but there's a huge amount of creative talent among parents, teachers and students that we're not tapping into and that's what this shift is all about.
"Great leaders in schools and, in fact, great teachers know that there's a huge amount to gain from encouraging people to participate in the decisions that affect their own lives and to tap into that broader pool of genius that's in every community."
Does this mean schools and principals adopt an 'ask forgiveness not permission' model so they can move faster and just try things out? "Absolutely."
Education as rebellion
On this point, Sir Ken is very clear: "Schools don't have to be the way we think they are." They've simply developed in an institutionalised way and remained the same out of habit.
On the 'education revolution', he stresses: "It's very important not to try and replace one orthodoxy with another. You have to have a theory of change in all this, and part of it is to try and persuade the policymakers who often are setting the tone from above, that a lot of the measures that they are so fond of – standardised testing and posing more conformity – are actually counter-productive.
"That's part of the discourse, to influence the political conversation but at the same time, change always happens from the ground up. It happens in real places with real people.
"A lot of what goes on in schools isn't mandated, it's just habit. If we start to reimagine how schools work, then we tend to see bigger improvements than otherwise in the quality of teaching and learning."
Hear Sir Ken live at EduTECH 2019 on 6-7 June at the ICC Sydney. Register now with promo code 'SN10' for 10% discount off. Seats are limited. Register online: www.edutech.net.au