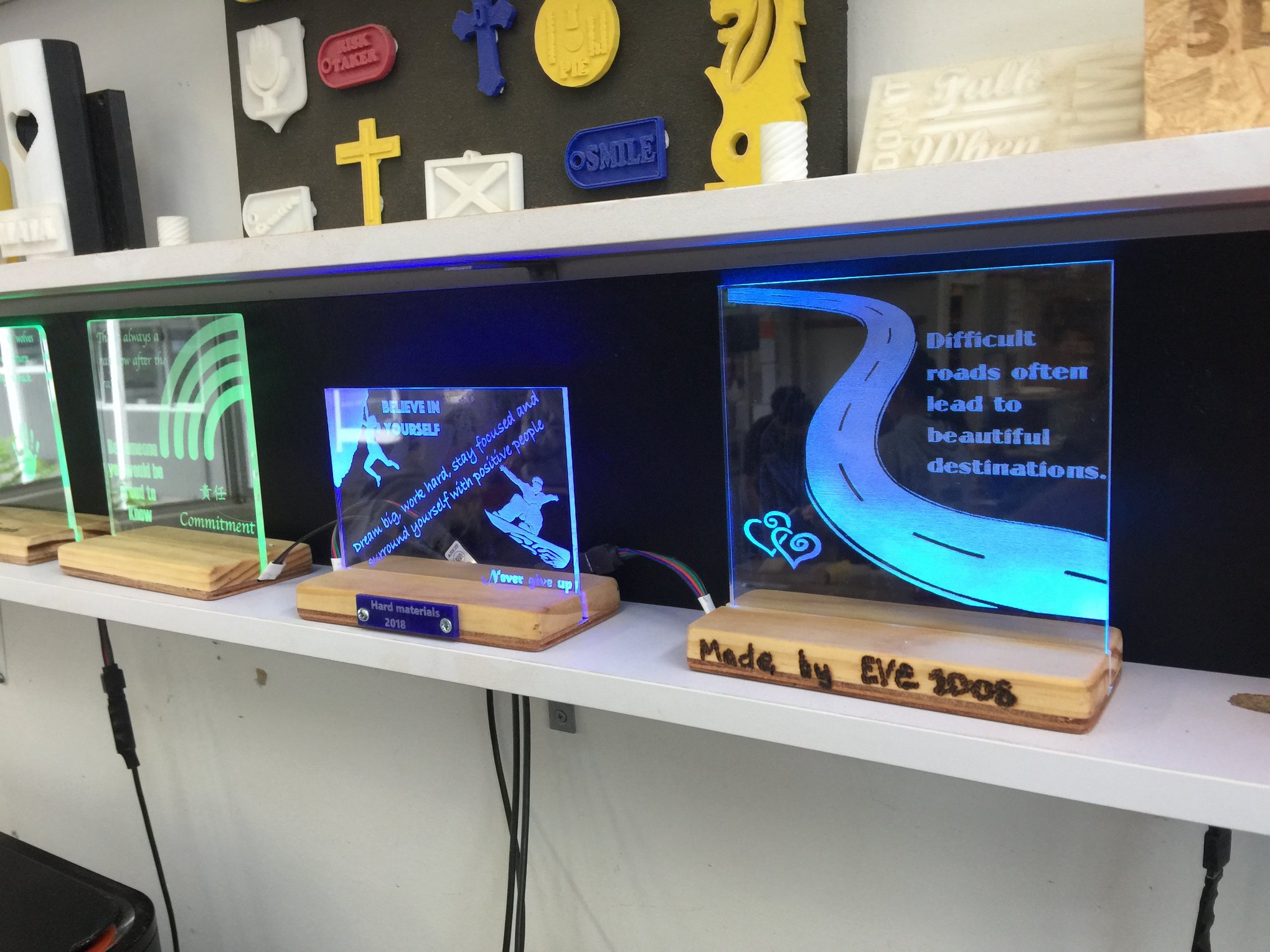 Those of us who grew up watching James Bond films might remember the scene in Goldfinger where a young Sean Connery is rather perilously faced with a laser beam.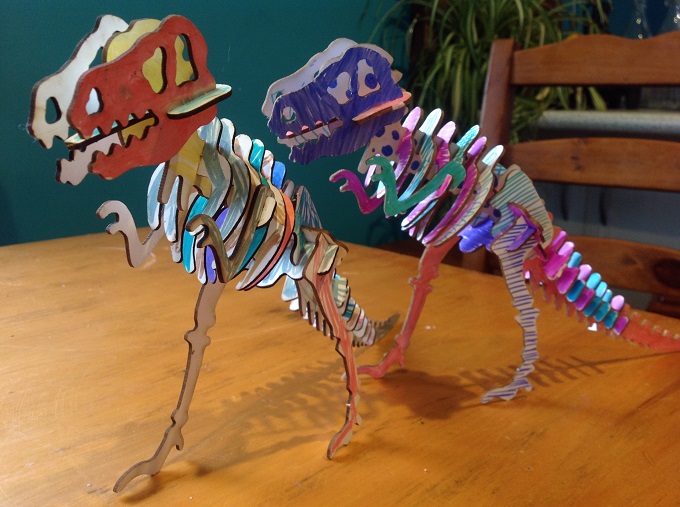 Fortunately, the machines now used in schools to help students create artful design masterpieces are quite different from that particular tool envisioned in the villainous 1964 spy thriller… And considerably safer.
---
---
Laser cutters and CNC routers are at the cutting edge of education technology, teaching students (and teachers!) how to create all manner of astonishing works with tact, planning and precision. It's a heck of a lot of fun, too.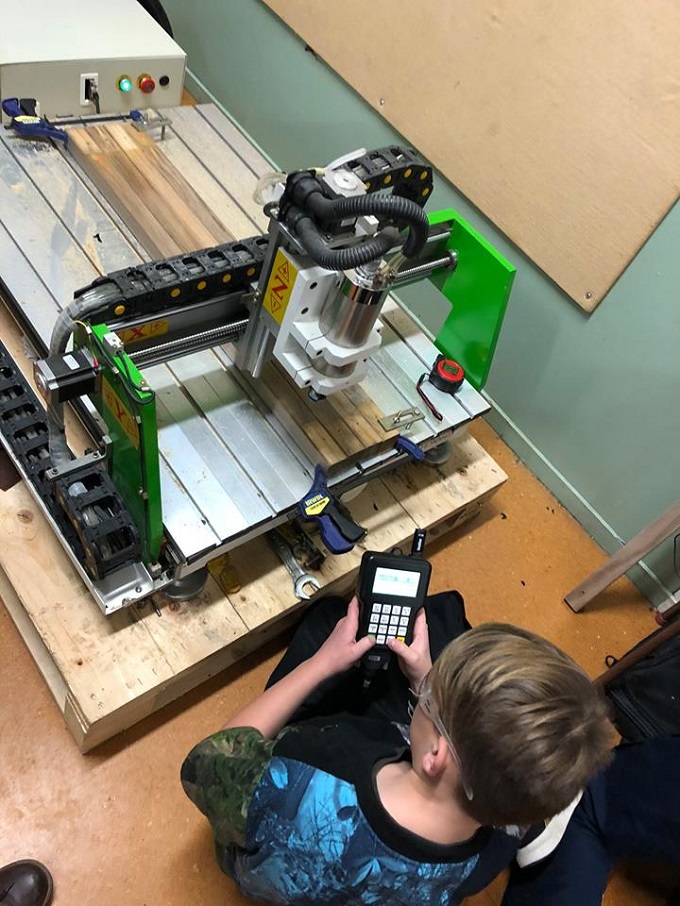 What is a CNC router?
Quite simply, it's a machine that cuts hard materials like wood, stone and metal, though it can also be used on softer materials like plastic and foam. CNC stands for 'computer numerical control', so the machine is controlled by a computer: users can input their design into some software and watch the router carry out those specific functions to cut into material. CNC routers do not utilise a laser beam and instead cut directly through the material.
They tend to be more affordable than laser cutters, more energy efficient and can slice through much higher thickness but they also tend to be slower and designs may lack the precision of a laser.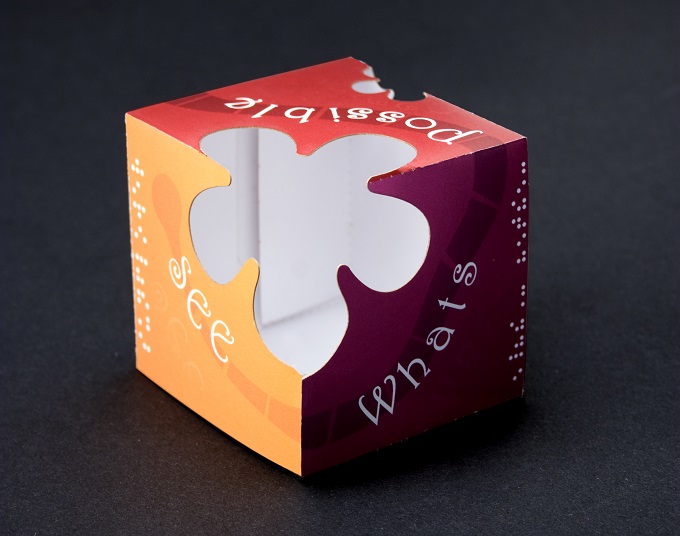 What is a laser cutter?
Laser cutters can carry out precise cuts and engravings on a wide variety of materials from textiles and plastics, rubber and even small objects like apples and book covers. The laser beams also etch into metals and wood. There are different laser sources that are used for difference reasons: the main two are CO2 beams, which are widely used on non-metal matter, and fibre lasers, which are higher intensity and work well on metal.
Designs are created in a graphics program and sent to the laser cutter. These machines tend to carry out designs much faster than CNC routers with incredible intricacy and accuracy; at the same time, they are generally more expensive and consume more electricity.
What can they each create?
The amazing thing about these devices is that they can help students design and create a huge array of things. From furniture, sculptures, models and awards to art projects, toys, signage and even jewellery; schools can make use of these machines in infinite ways.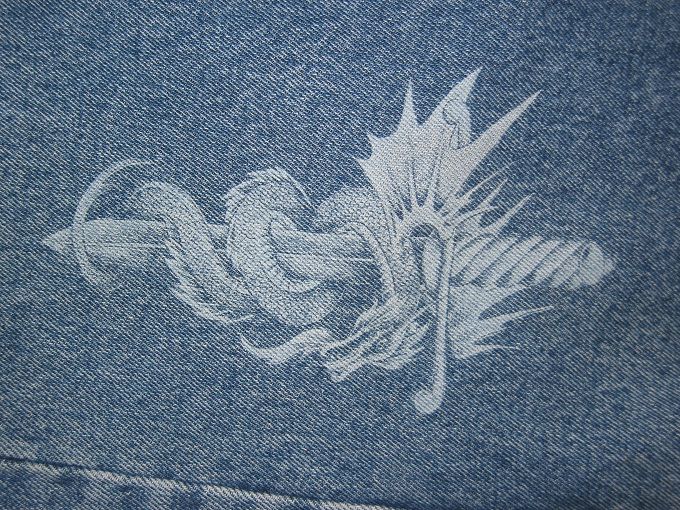 They can be used as part of many different projects across different subjects, which is one of the reasons why they have become so popular in the education sector. Imagine using a laser cutter to design and create a menu for a food technology assessment or a programme for a drama class theatre production! Imagine using a CNC router to make school awards out of local materials. You could use these machines to design a game as part of a mathematics assignment or a diorama as part of a geography or science project. These units are one of the new ways technology is able to promote cross-collaboration between learning areas, which has been a huge driving force for the flexible learning movement.
What are the safety requirements?
There are a variety of safety measures and training support to available enable teachers and students to use these machines.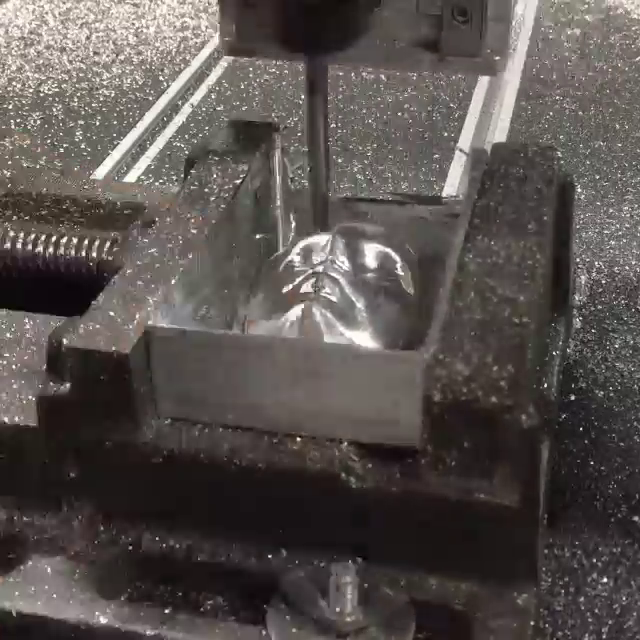 Laser cutters, specifically, are separated into four classes: 'class 1' is the safest while 'class 4' can emit radiation. Class 4 lasers require safety goggles and other protective gear. Class 1 laser cutters will either emit harmless radiation, even with prolonged exposure, or the machine is modelled in a way that blocks the user from any radiation exposure. Proper extraction and ventilation should be prioritised to ensure any fumes can escape and that the machine doesn't overheat.
Suppliers will be able to tell you which class their machines fit into, explain why each machine has been designed that way and what protective gear is required, if any. Most also offer training sessions and varying levels of support for clients so that their machines are used and maintained correctly for maximum efficiency.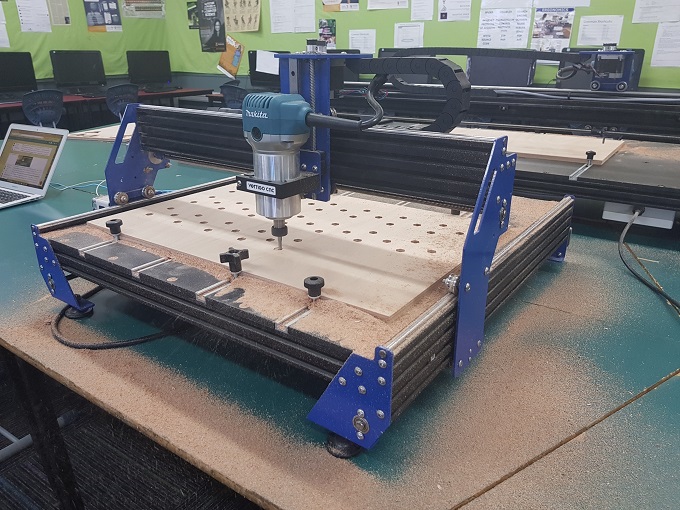 Optimally, laser cutters should be kept out of direct sunlight and in a relatively temperature controlled environment for best outcome. Industry suppliers recommend an optimum temperature of between 15 and 25 degrees Celsius. Frost guards or insulators are also recommended during colder months to avoid internal laser damage.
Similarly, with CNC routers it's important to receive training and, where possible, ongoing support to make sure you know how to safely work both the machine and the software. Worksafe NZ recommends ear, eye and dust protection when working with CNC routers on wood, for example, to avoid hearing damage if in close proximity to woodworking. Proper ventilation and dust extraction is also important to prevent respiratory issues or eye irritation.
For any of these machines, regular inspections should be carried out and this is something that suppliers can usually help you organise or advise on. If a machine glitches or something is flagged during an inspection, students should be aware that they must wait until the machine has been repaired before continuing to use it.
The popularity of laser cutters and CNC routers is undeniable, and the creations schools around the country have shared are simply incredible. Enjoy these photos of some of those creations and send us yours so we can show-off the talents of your students. Get creative!
We would especially love to showcase projects that integrate students with their wider communities. Contact School News about your project by emailing the editor:

[email protected]

.
NZ-made CNC routers designed with learning in mind
"At Vertigo Tech, we recognise the importance of teaching trade skills to today's kids," revealed company CTO David Alexander.
"There's a whole new world of industrial machinery out there that they'll benefit from knowing how to use. CNC is one of the core manufacturing technologies of the future, and there's already a nationwide shortage of people qualified in it.
"That's why we've developed the first ever range of NZ-made CNC routers, designed with learning in mind. Our machines are easy to set up, easy-to-use, and constantly being improved.
"They're affordable, durable and maintainable enough that even a novice machinist can experiment without worrying about costly breakages. And because we're local, we'll always be there to support your students on their journey to CNC machining excellence!"
Make learning interactive, fun and relevant!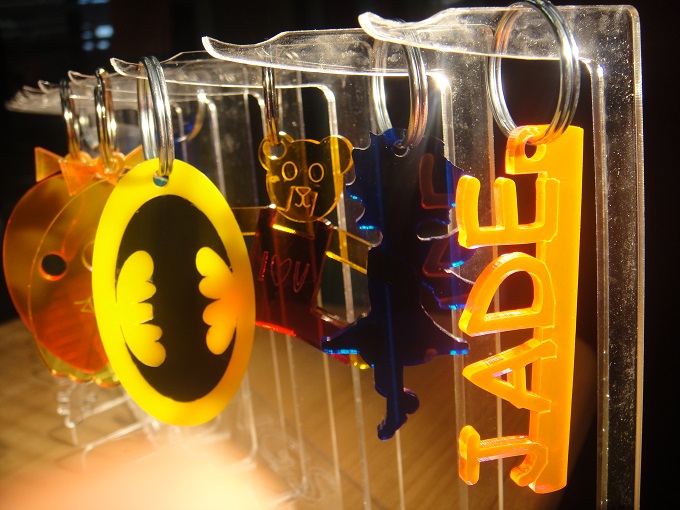 Kendall Engraving Supplies Managing Director Steve Sutton told School News:
"With Universal Laser Technology, student ideas progress from a CAD drawing to a professional product in seconds.
Students make products that make them proud, Steve explains: "It's like something you'd buy in a store."
The systems not only expose students to the same machines and technology they would use as they progress to university and on to a chosen career, but they fit perfectly into a Maker-space environment (STEM) that is shared across a huge range of departments.
They are also compatible with virtually any software application and easily accept file formats like .DXF and .PDF. There are a large range of machine options all built in the US with stringent safety features and an advanced flexible user interface, which makes using the laser as simple as using a printer.
"This means teachers and students alike can use the technology."
Explore the boundaries of software and hardware
Kerry Williams, Technology Teacher at Southwell School says: "Lasercutter going superb. Best thing ever. Don't know how I taught without it."
The team at MakerspaceNZ are passionate about creating future innovators.
General manager Marie-Claire Andrews calls it, "switching on inspiration in the classroom". She says: "We make sure our products, from lasercutters and CNC machines to 3D printers are affordable, reliable and futureproof.
"Because we want them to be used day-in-day-out in ways we haven't even thought of yet!"
Marie-Claire explained to School News that "using lasers and CNCs enables kids to realise their designs quickly, moving from software to product during one lesson, motivating them to explore the boundaries of the software and the hardware.
"We've seen our lasers and CNCs being used as a key school resource – not only in hard materials/food tech lessons but making school signs, chocolate moulds, sponsored fence palings and more."
Out of the classroom and into future careers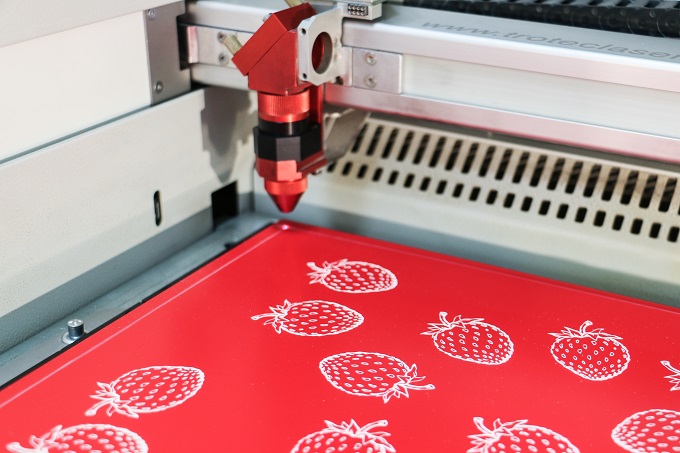 Reece Moore, Managing Director of Trotec Australia, introduced School News to Trotec Laser's latest product, Speedy 360.
"Laser technology can offer so many advantages and learning opportunities."
Reece revealed: "The Speedy 360 is the most popular mid-sized laser machine across the entire educational and commercial market. The innovative features and benefits, such as sonar auto-focus and safety interlocks, makes it perfect for any classroom environment.
"The skills that can be gained while using innovative technologies like laser machines can then be taken out of the classroom and into future career paths."
For those wondering, Reece added: "The Speedy 360 truly offers endless classroom applications and opportunities for both students and teachers."